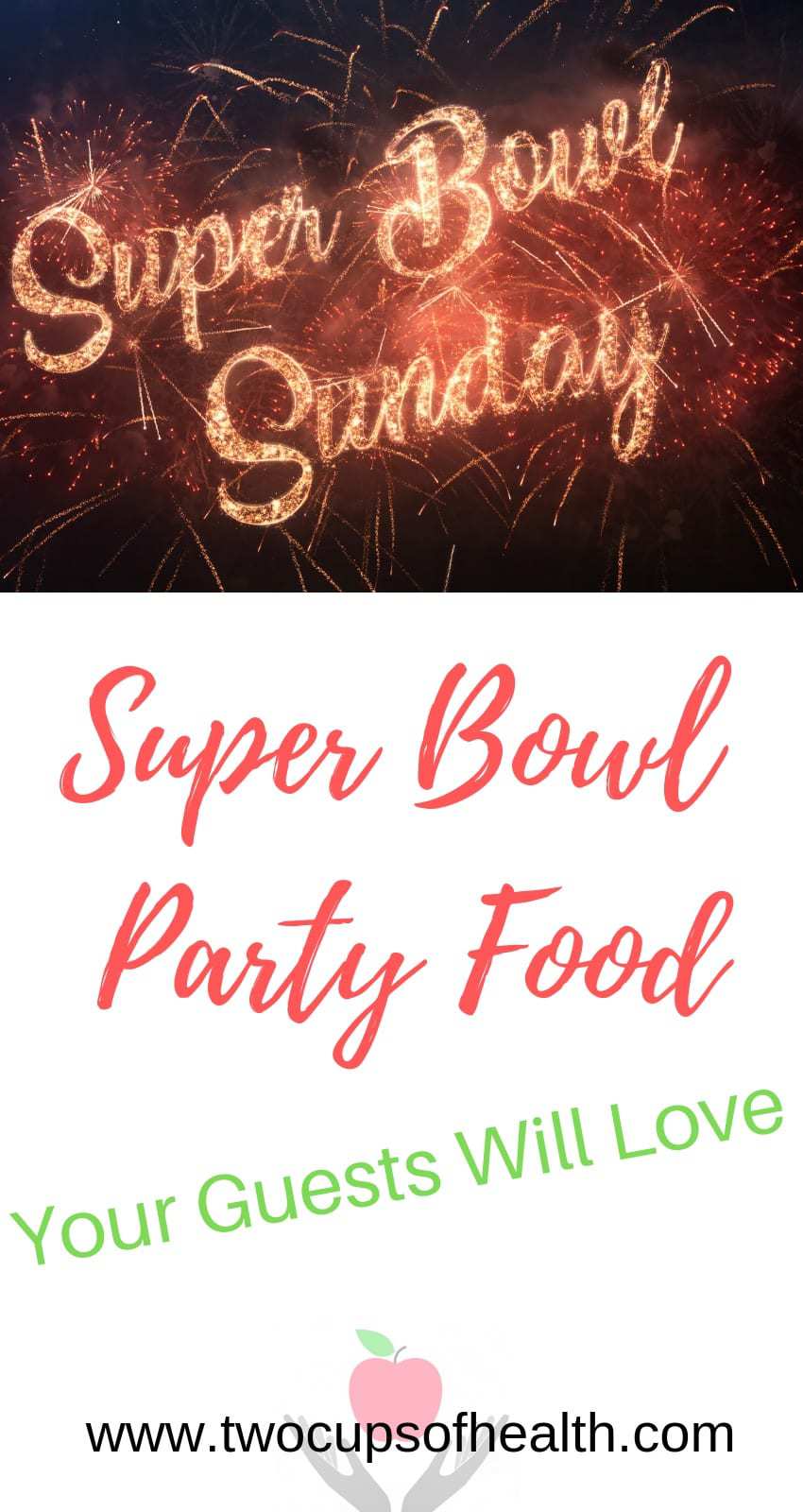 Whichever team you're rooting for, Super Bowl isn't Super Bowl without  delicious food, right? Look no further. These easy dishes really make a game day party. I can promise your that your guests will love every fantastic bite of these great Super Bowl Party Food ideas from appetizers to Tex Mex Chile and much more.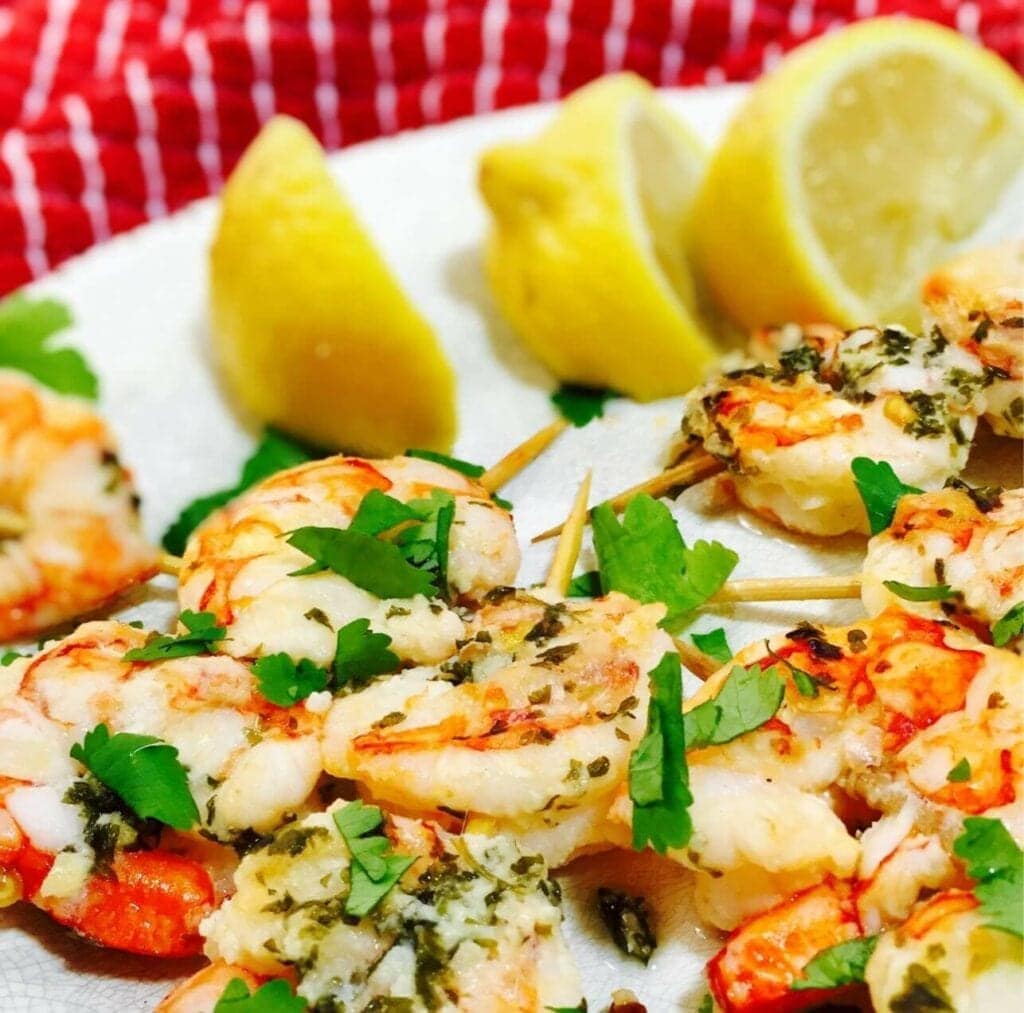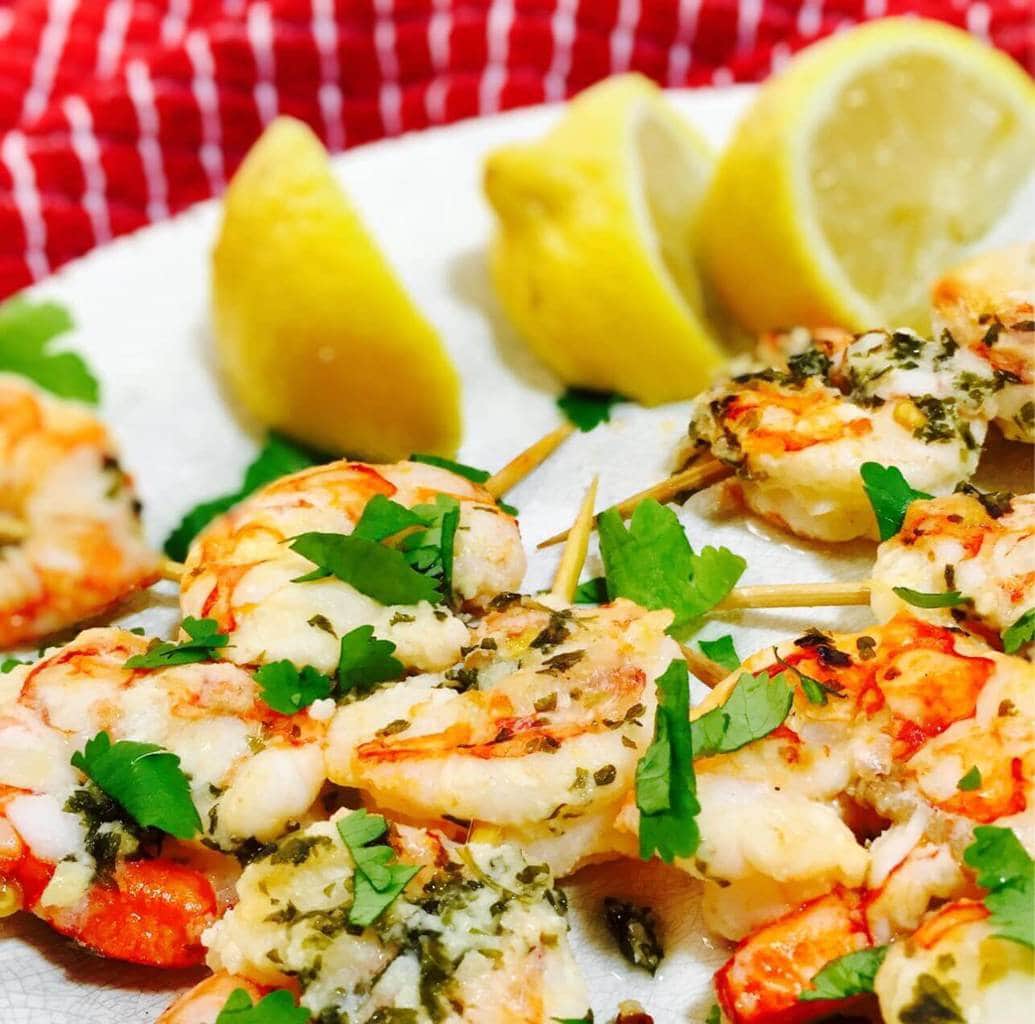 This recipe for Easy Shrimp Scampi skewers just requires a simple marinade and a quick sear on the grill. It can't get any easier!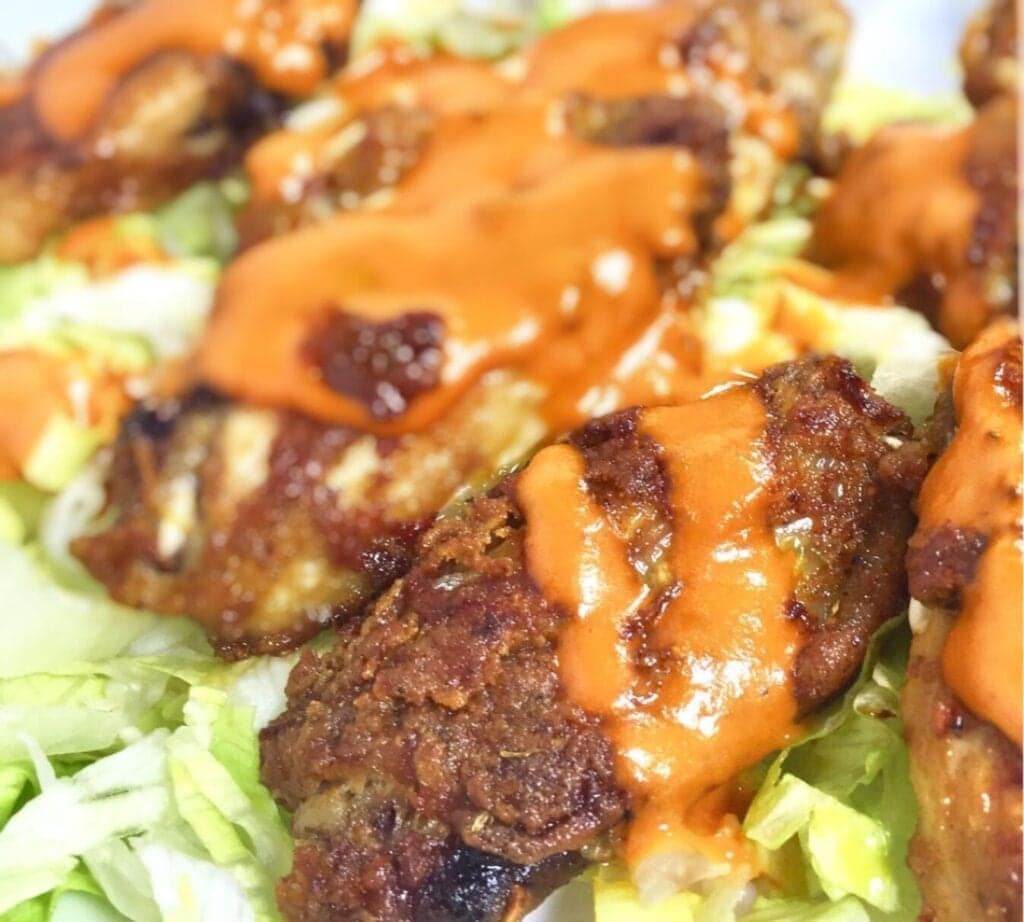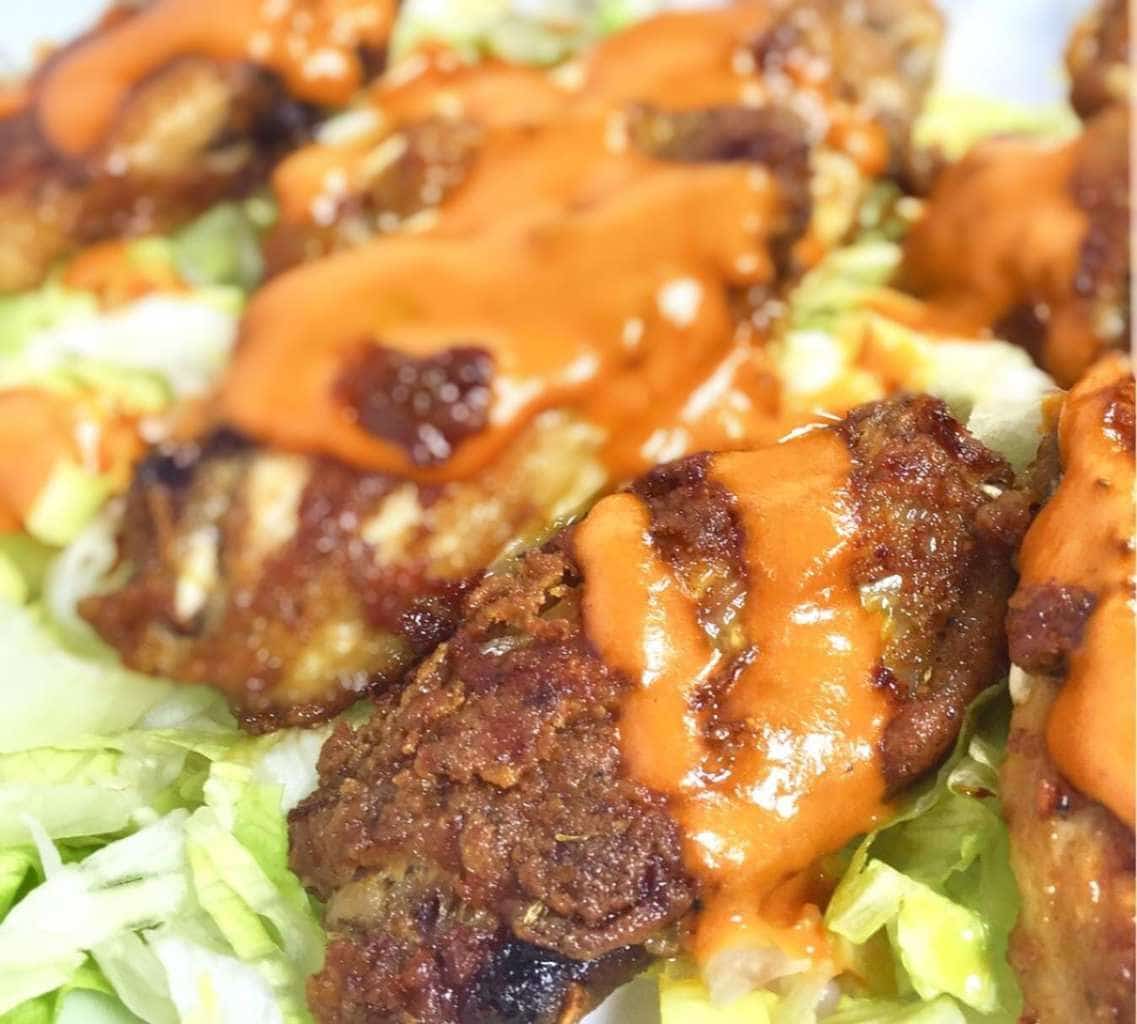 Crispy Baked Wings are packed with flavor and are crispy and juicy all at the same time. No frying here, they simply bake to all their deliciousness in the oven.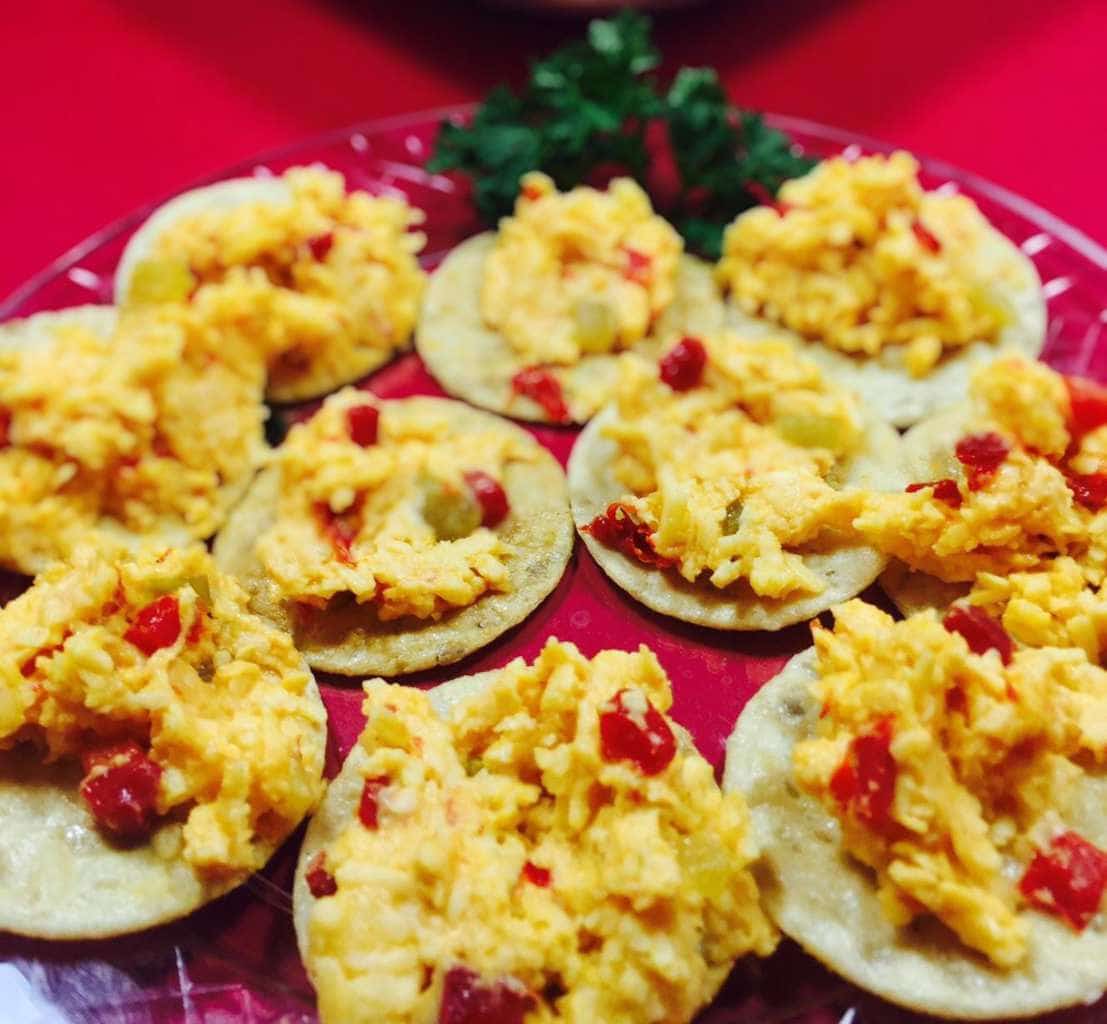 Sue's Kicked Up Pimiento Cheese is like no other pimiento cheese you've ever had. One bite leads to another and then another. Yep, this cheese is positively addictive!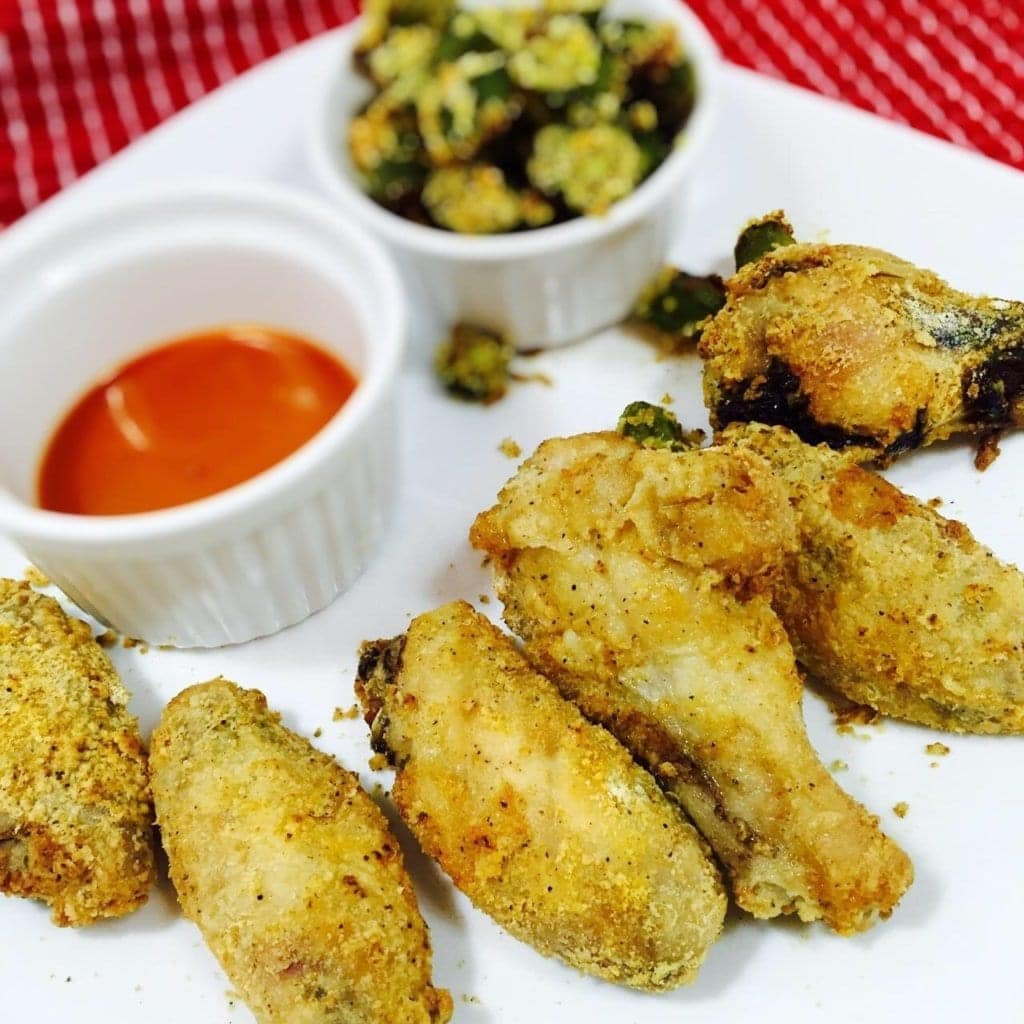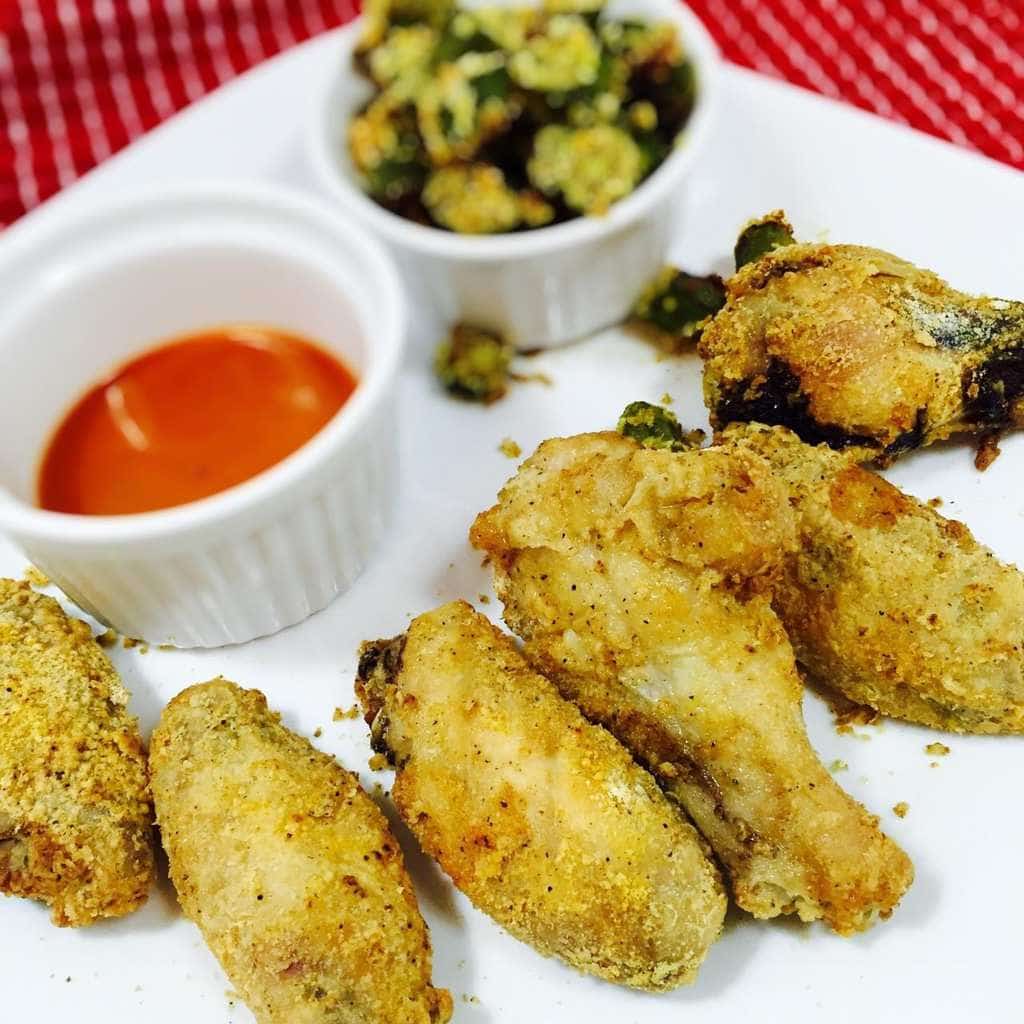 These Crispy Cajun Wings spicy, absolutely delicious and they're baked with a surprise ingredient to make them super crispy!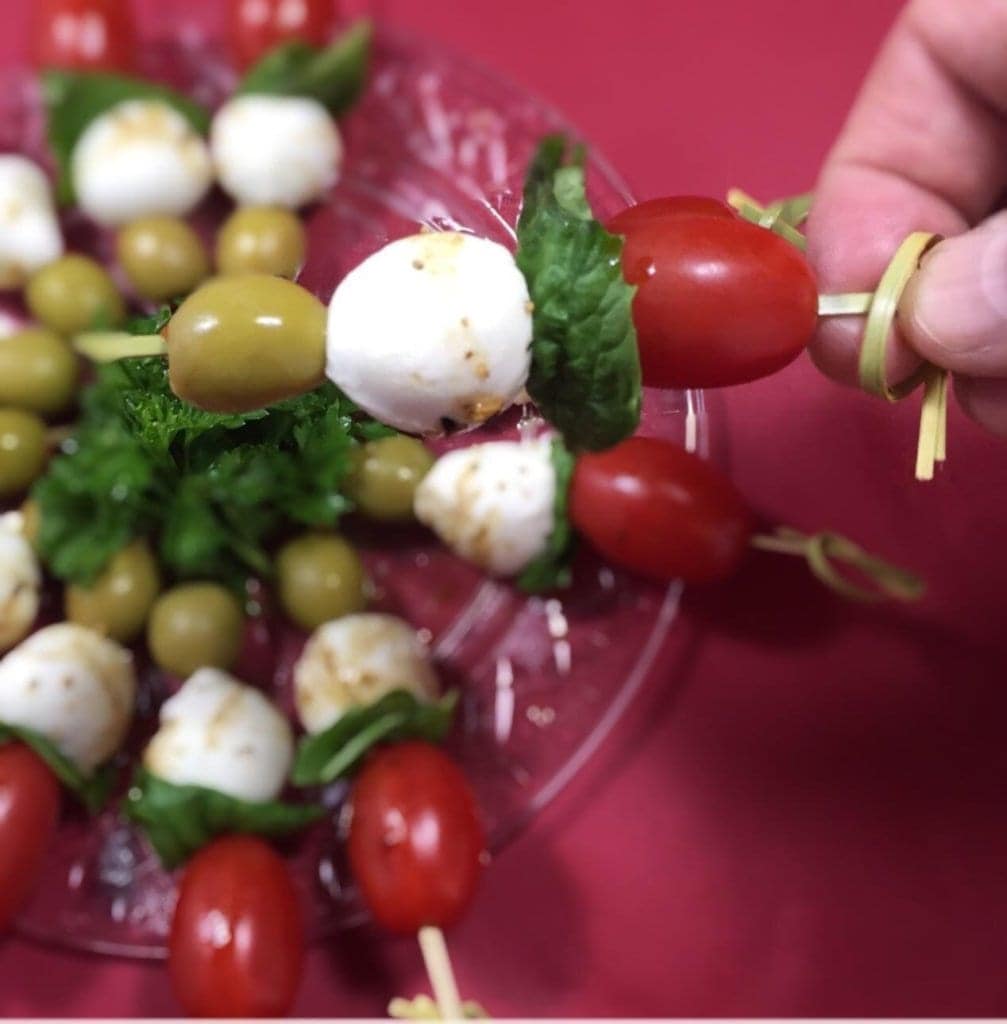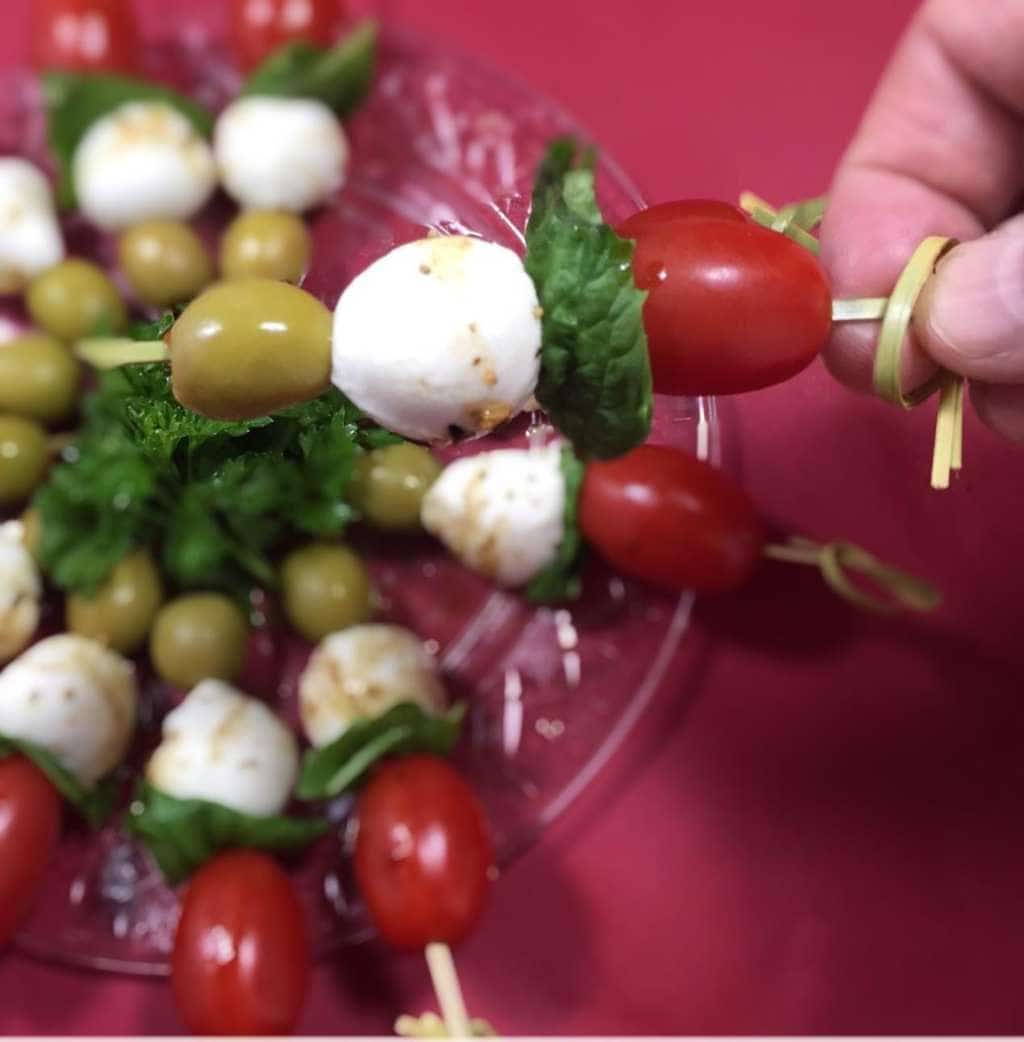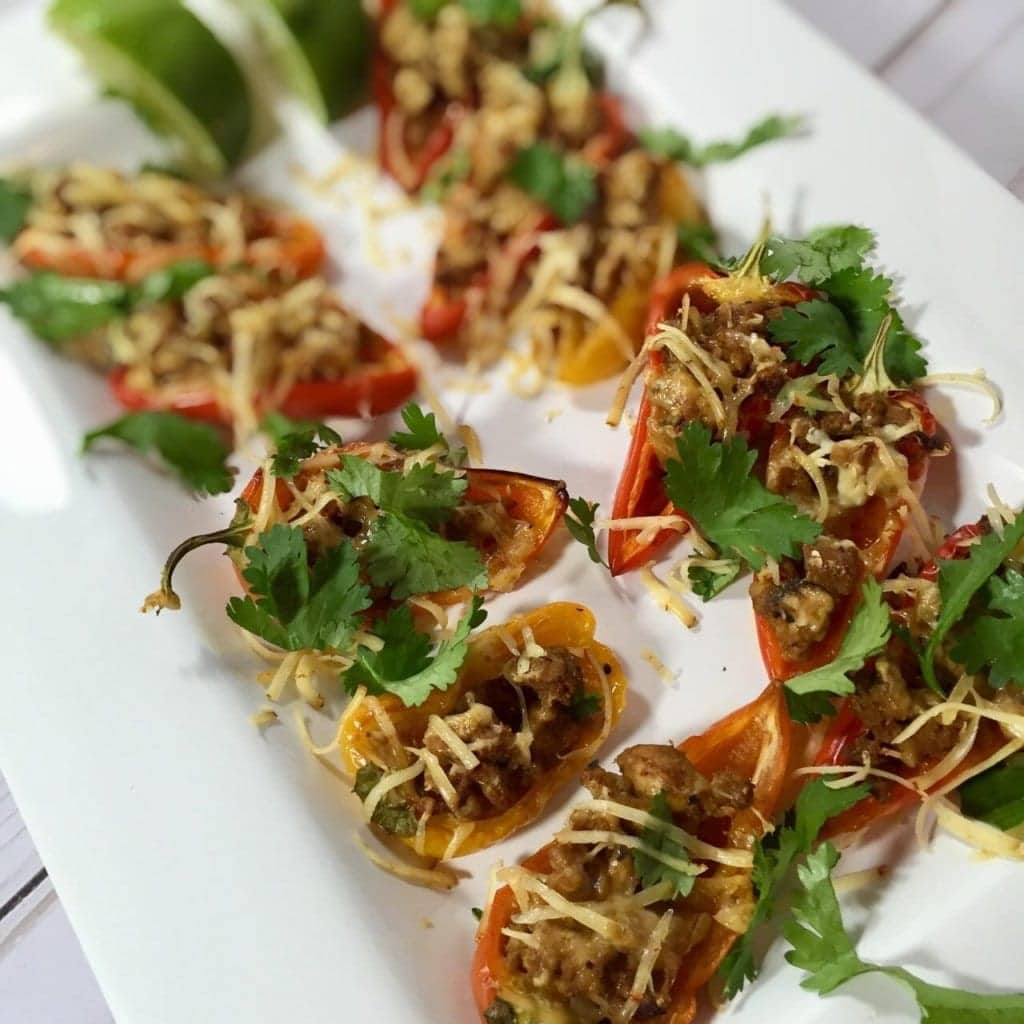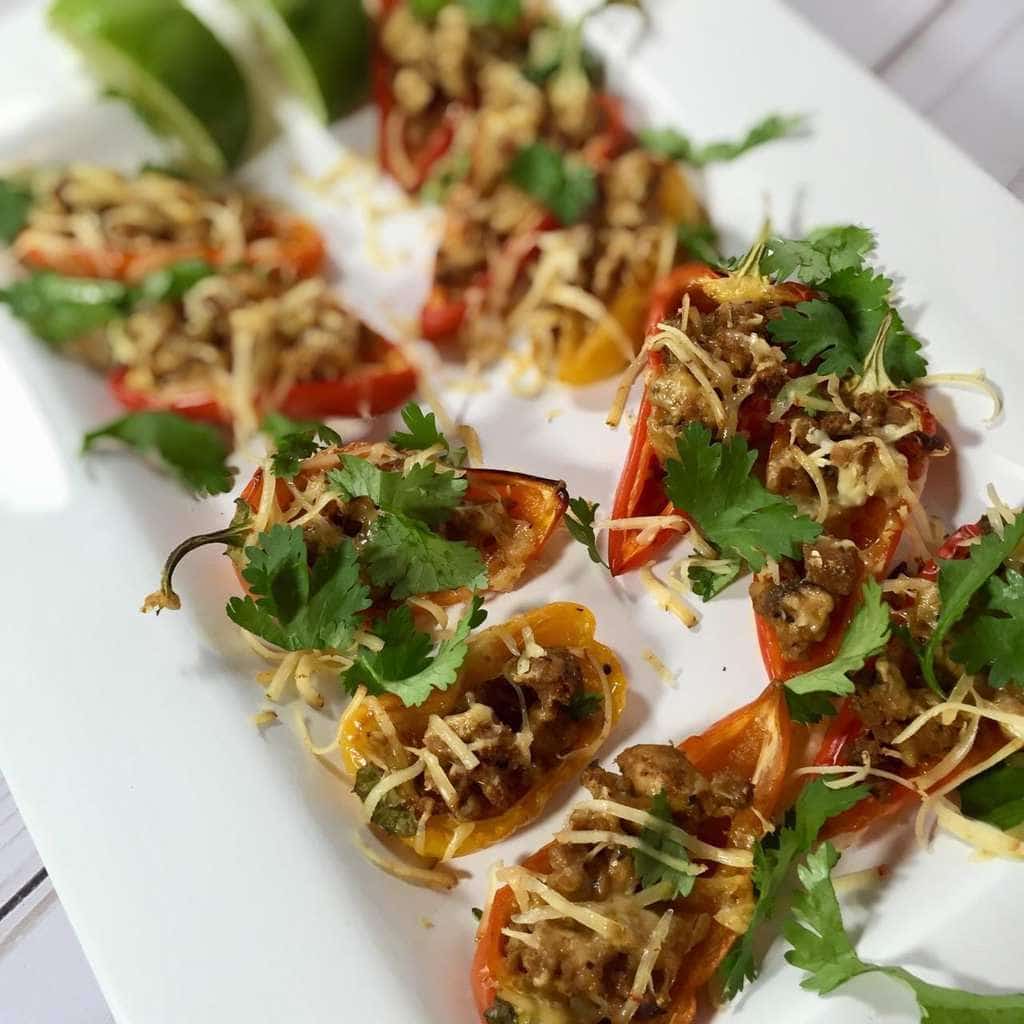 These Fajita Poppers are an easy bite size treat with just the right amount of kick.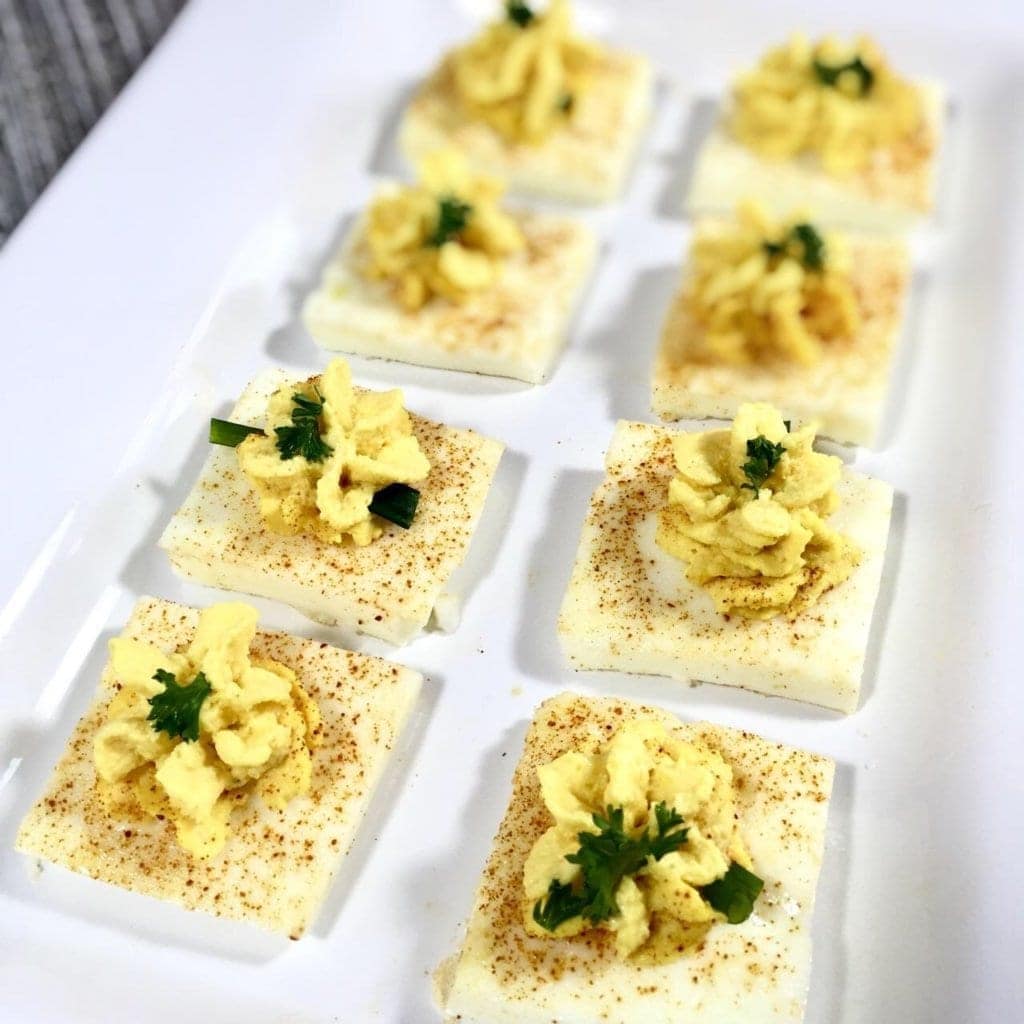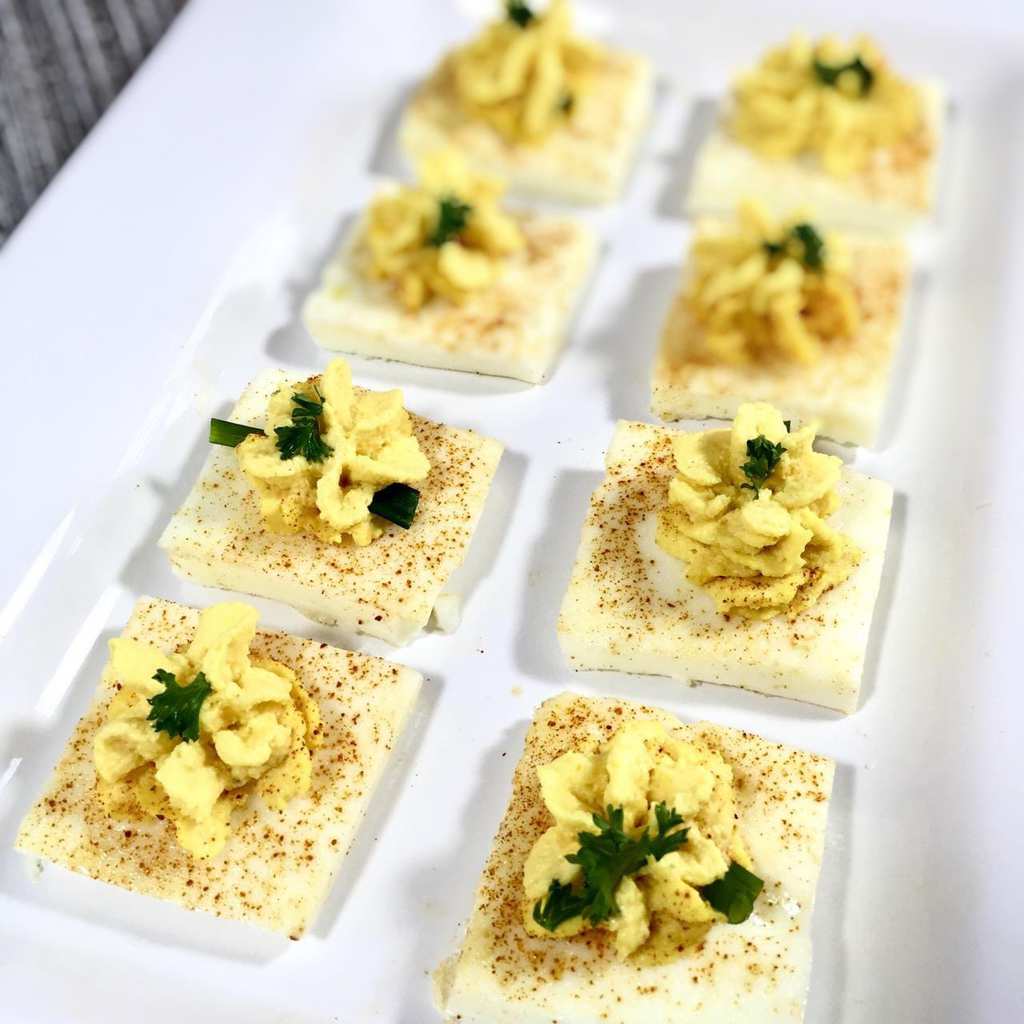 I know… who ever heard of Square Deviled Eggs? But do you get blocked into doing things the way you've always done? I think we all do. But these are sooo easy and always turn out perfect!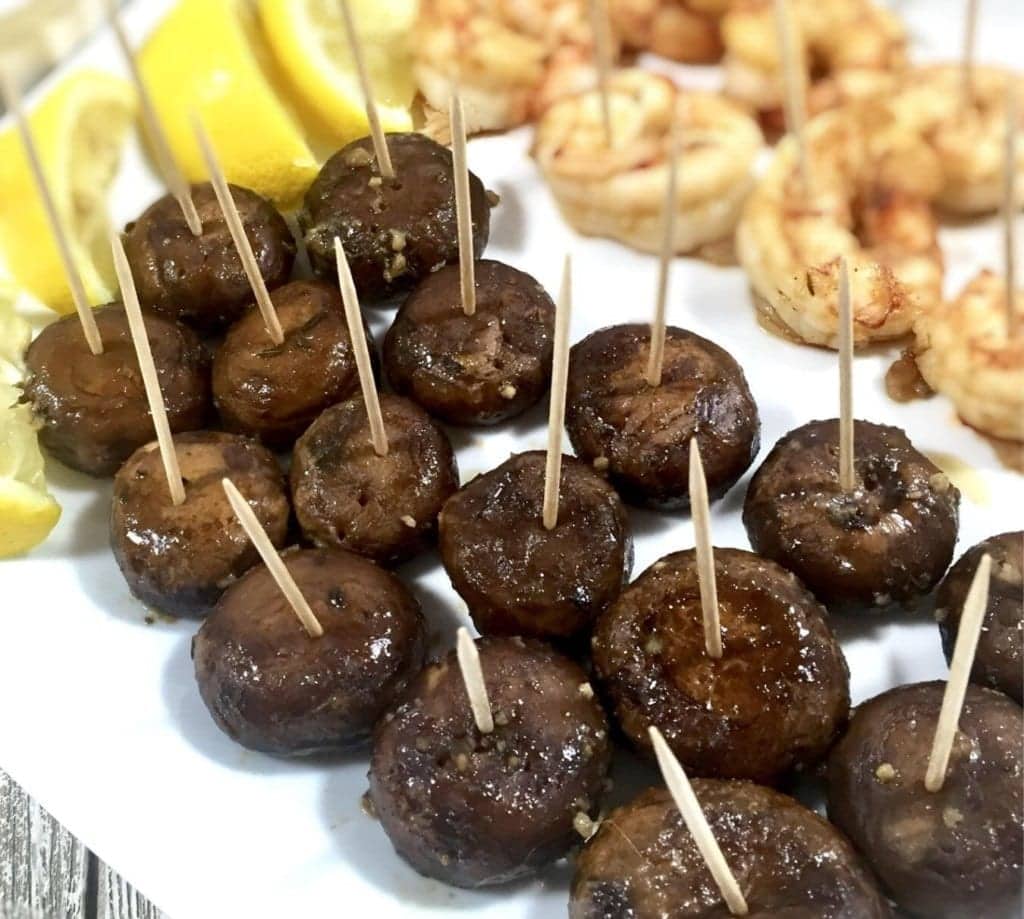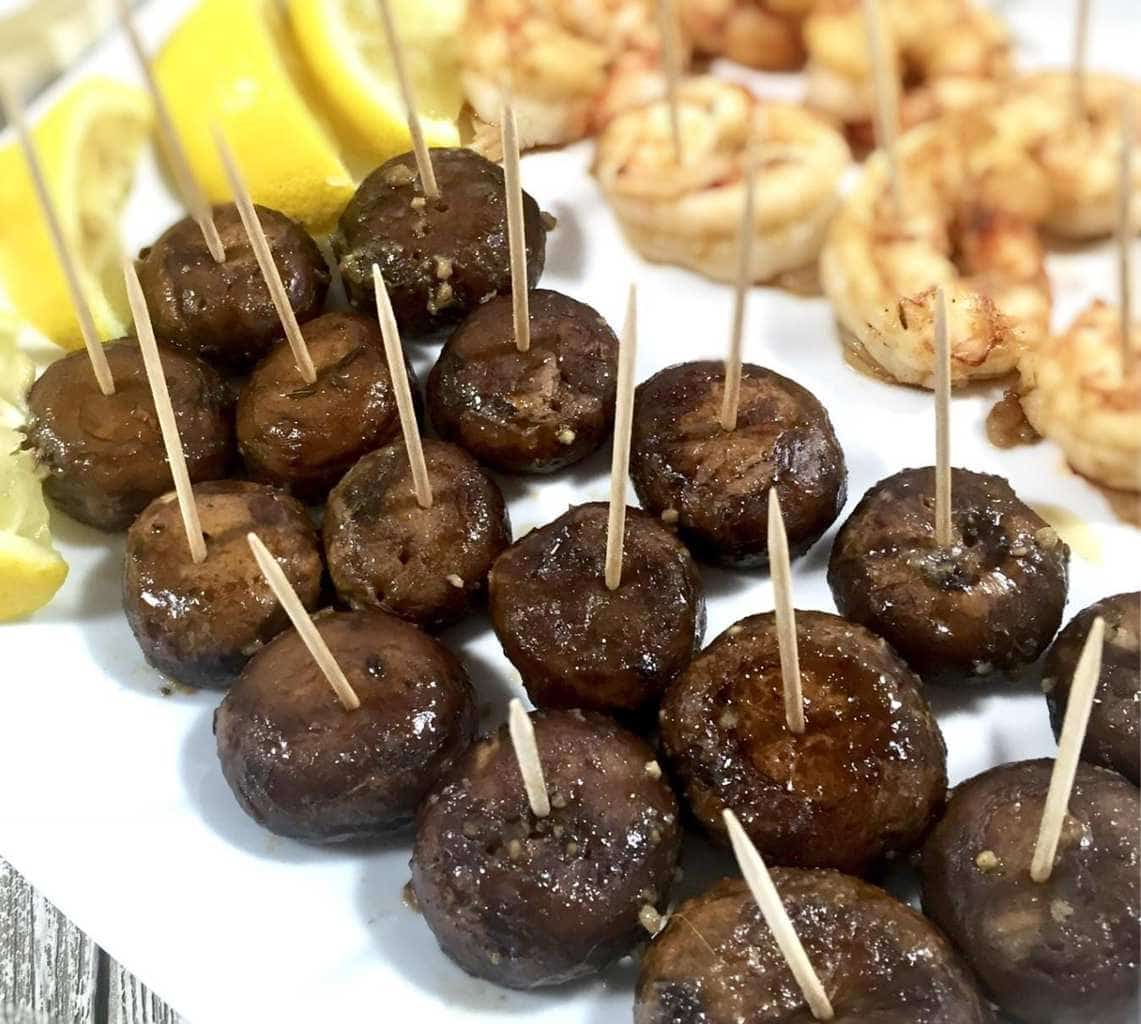 These Garlic Roasted Mushrooms are so amazing that you absolutely have to serve them at your Super Bowl party. Not only are they incredibly good, but they're also Super Easy to make. What could be better?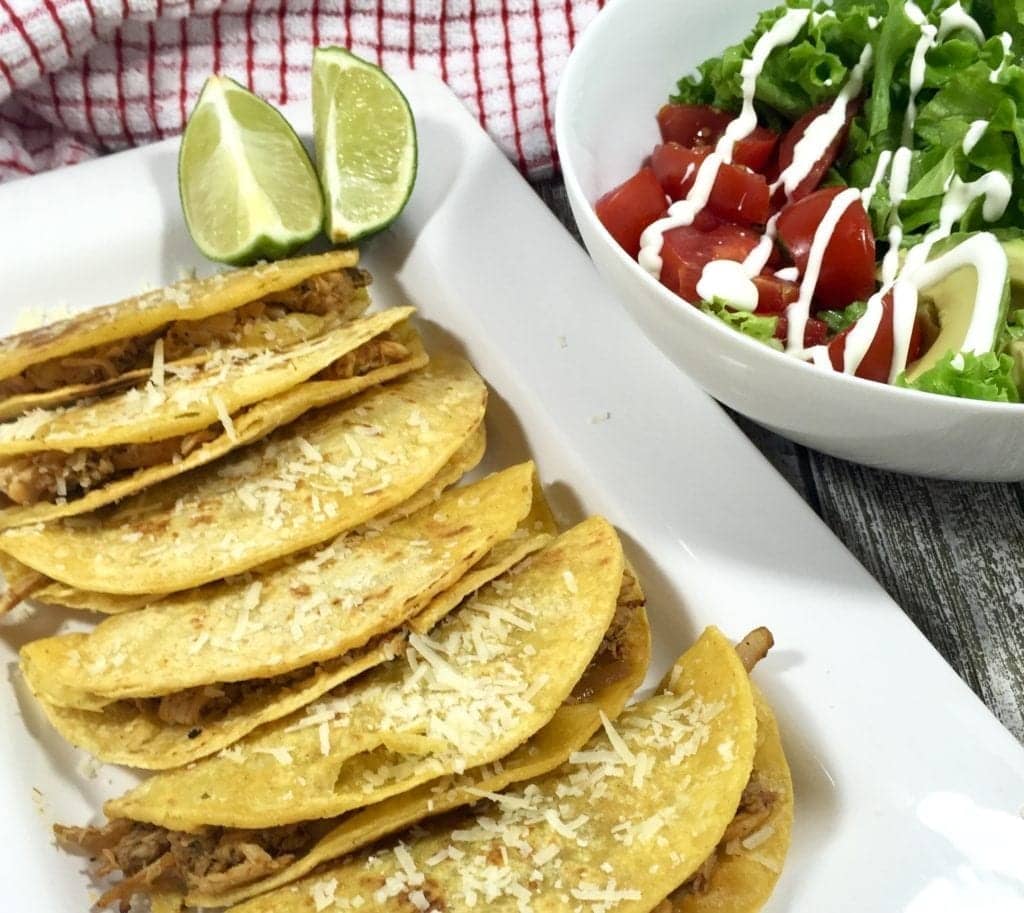 Chicken Tacos with Avocado Salad begin with cooked rotisserie chicken. They're really easy to make and are totally delicious.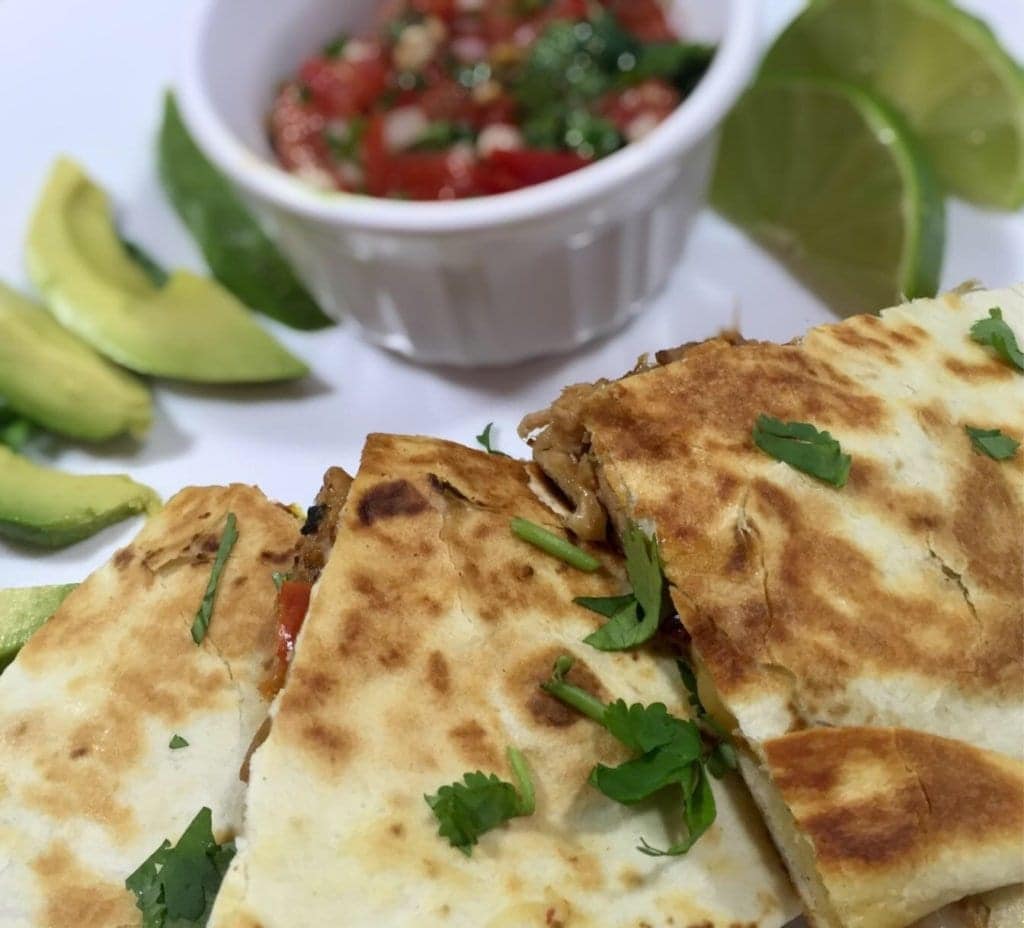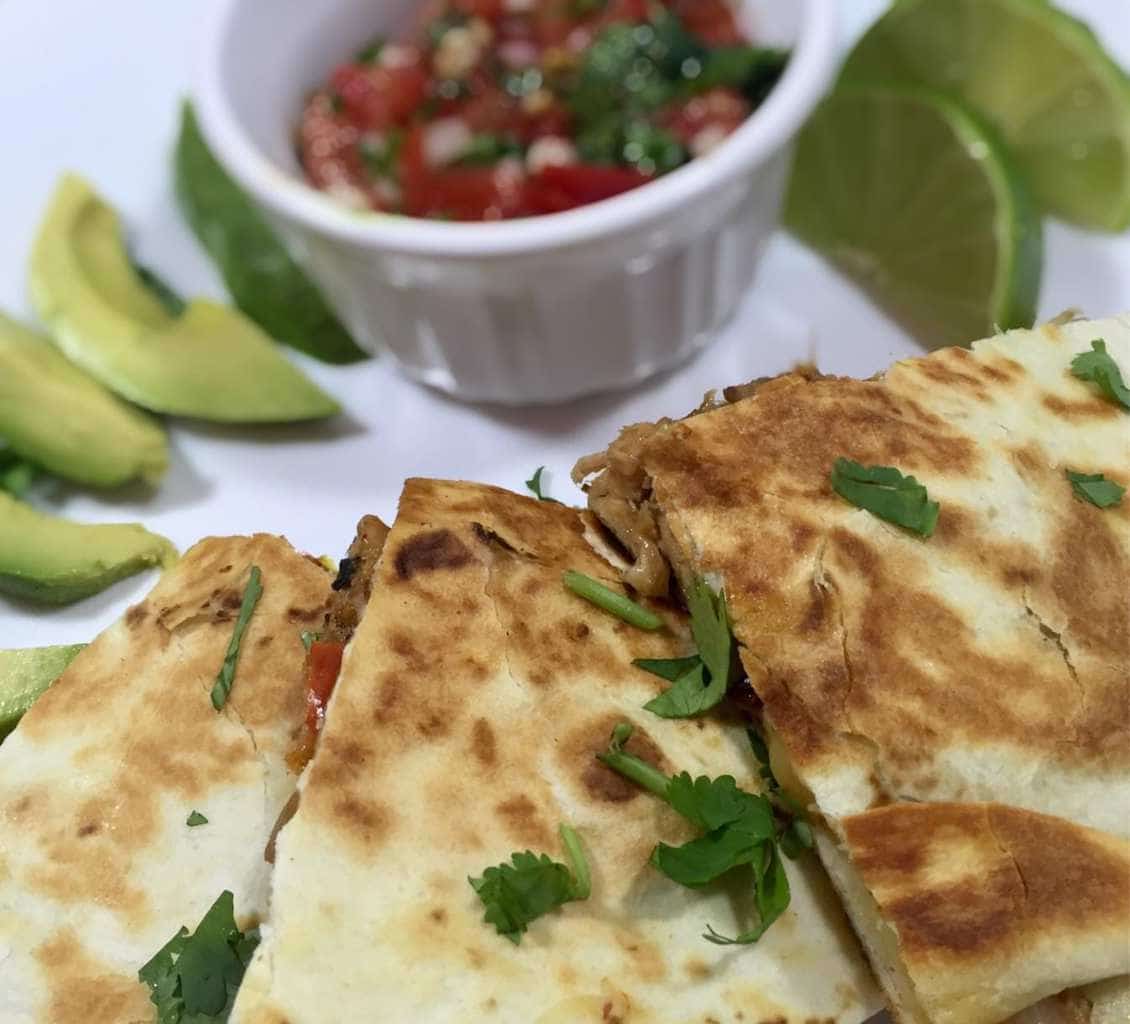 Pork Fajita Quesadillas combine fajitas and quesadillas into one delicious dish with all the flavors of Mexico – Smoky, Savory and Spicy.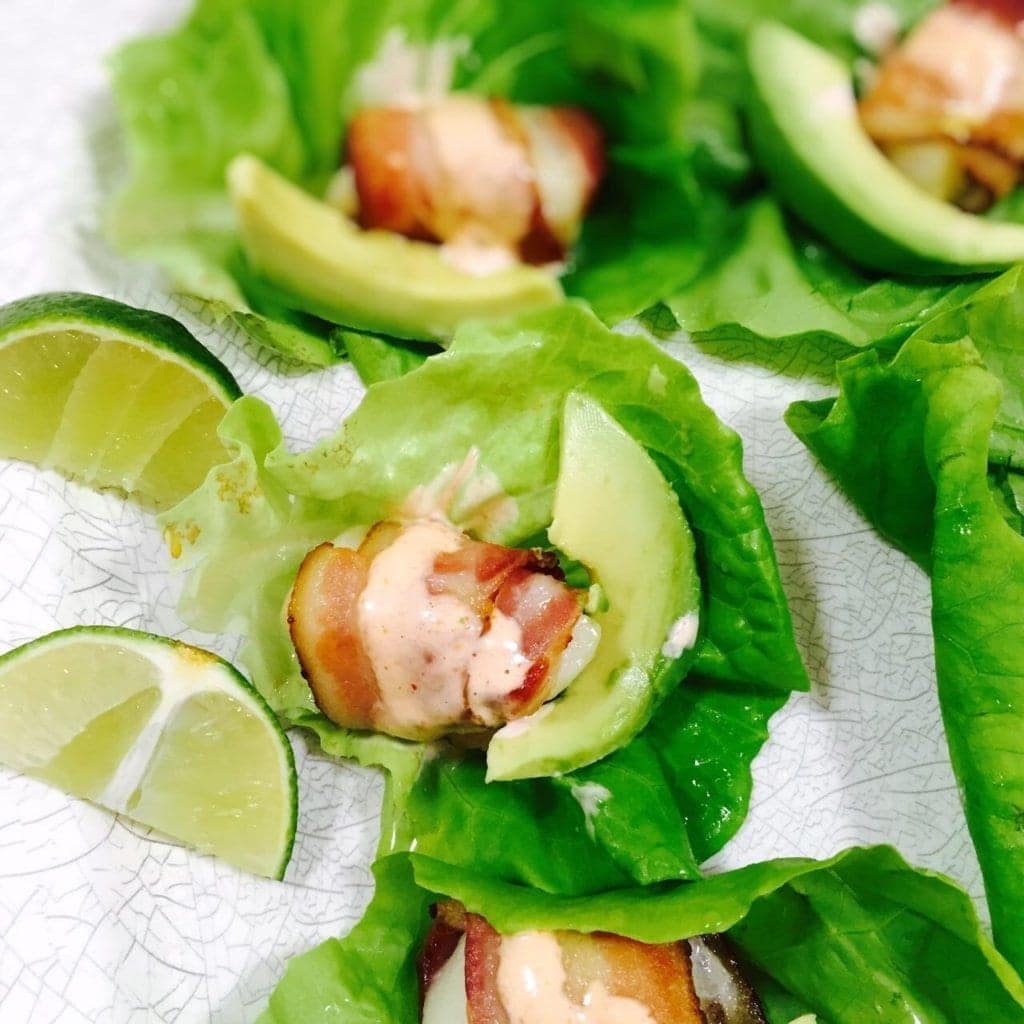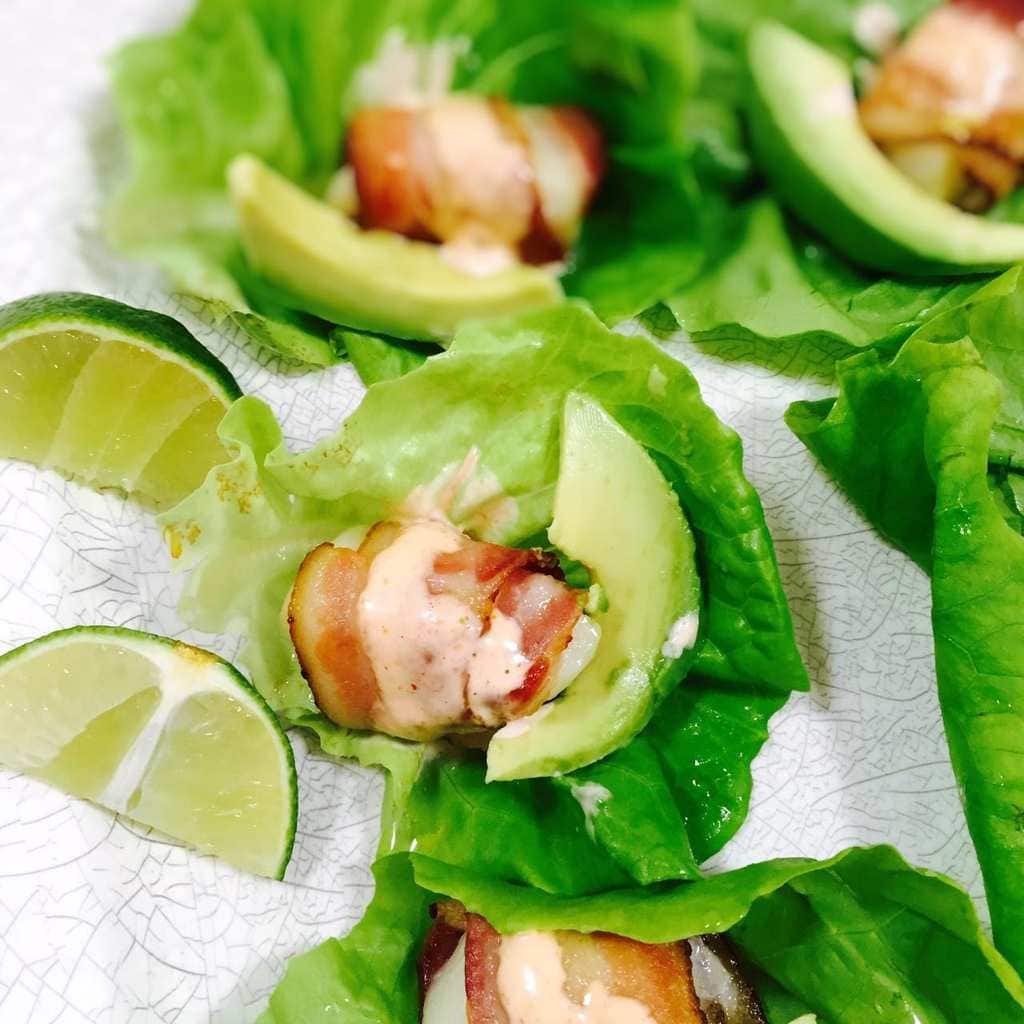 These Bacon and Scallop Lettuce Wraps will be the hit of your Super Bowl party. They're smoky, creamy, spicy and crunchy all in one wonderful bite.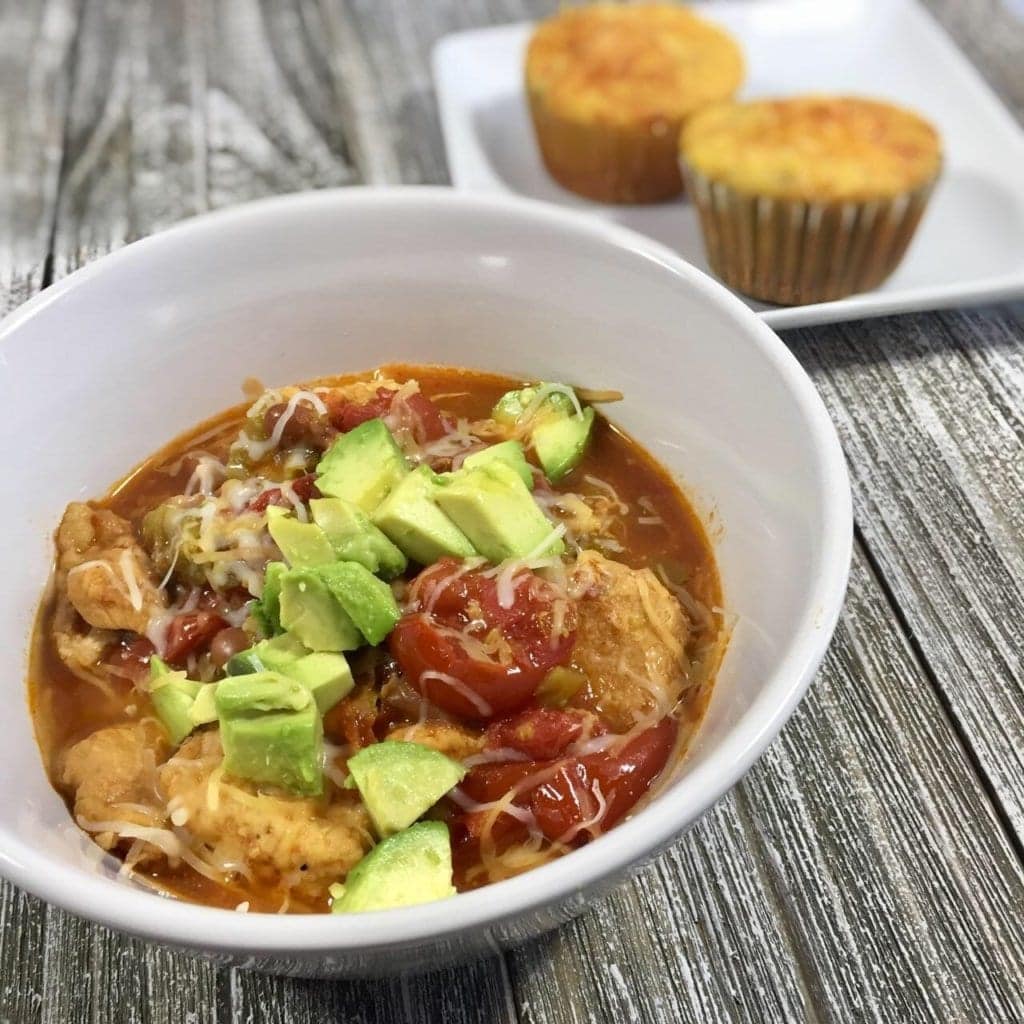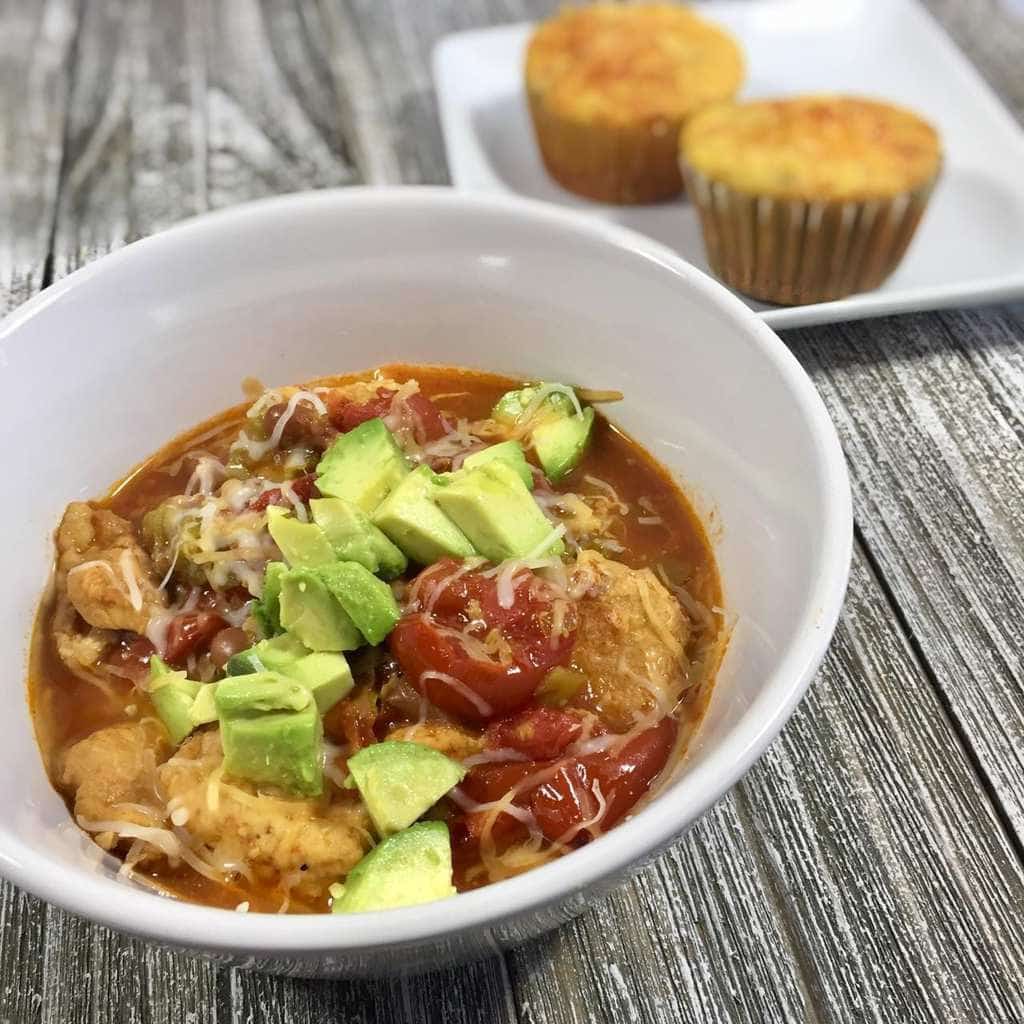 Chile is always a great Super Bowl Dish and we have three great Chiles lined up for you. First, Slow Cooker Chicken Chile is so easy and perfectly seasoned with chile powder, garlic and lime. This dish is total comfort food.
.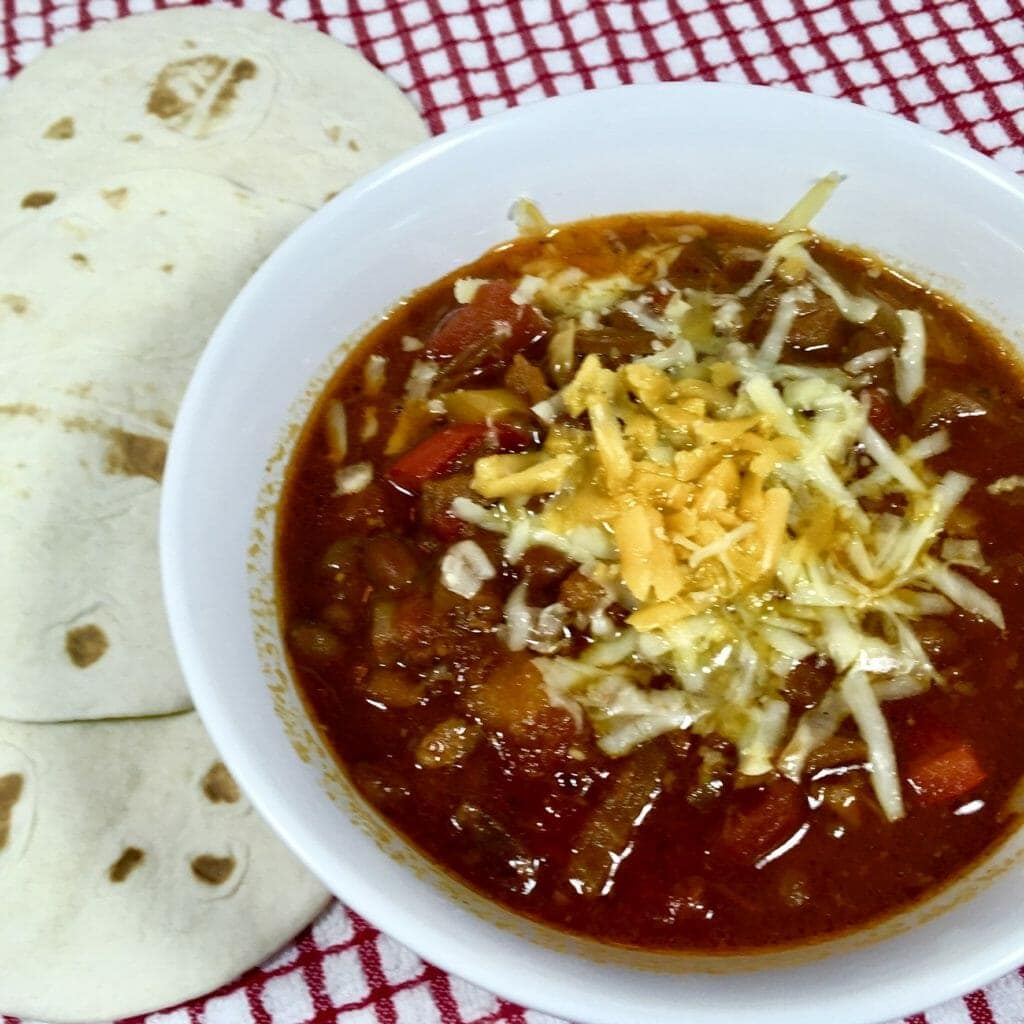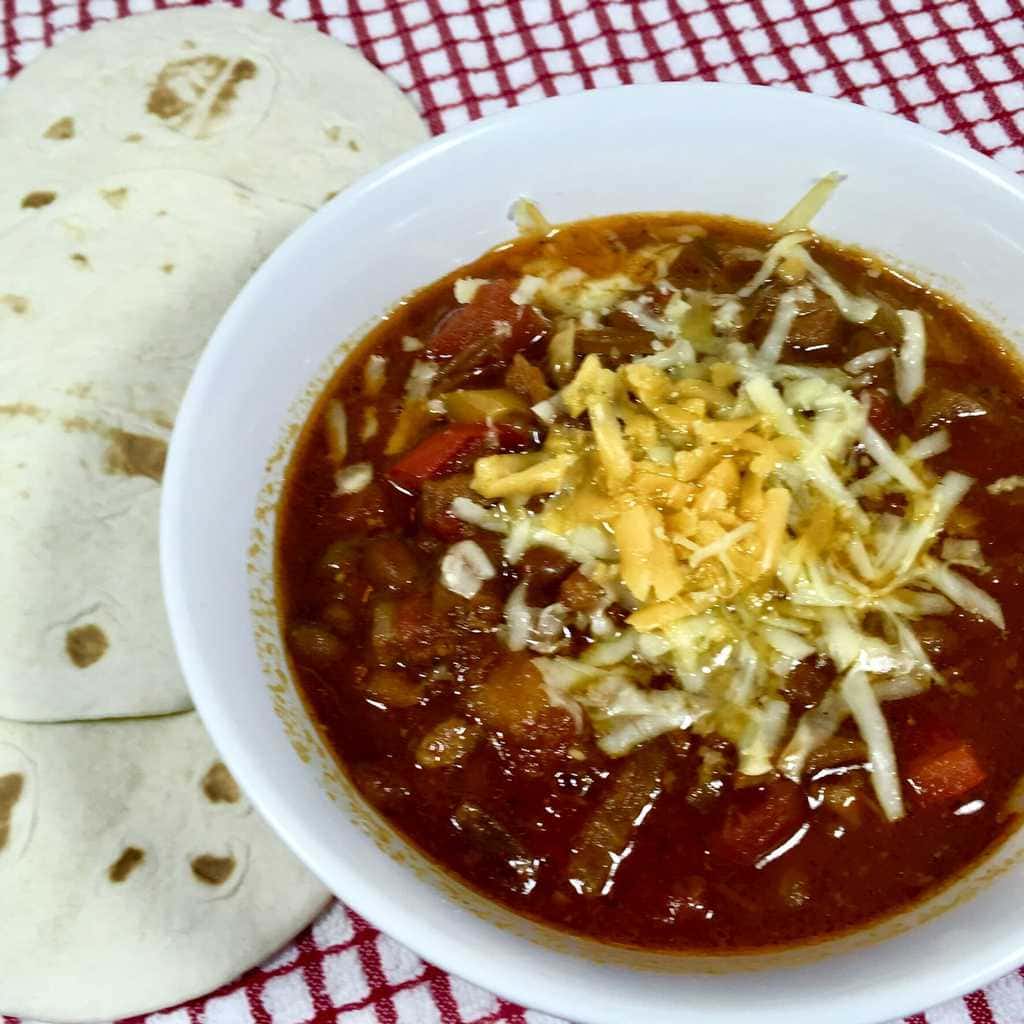 This Chile is full of Tex-Mex flavor with smoky brisket, spicy chiles and flavorful spices.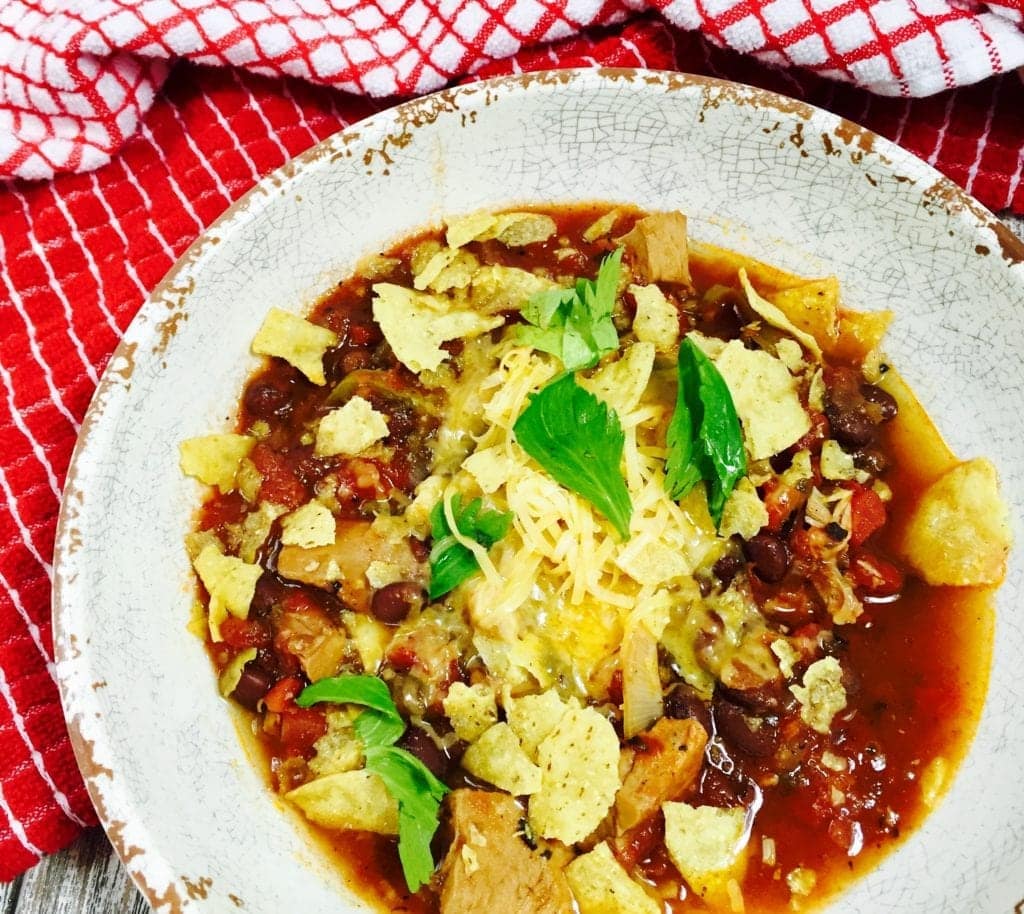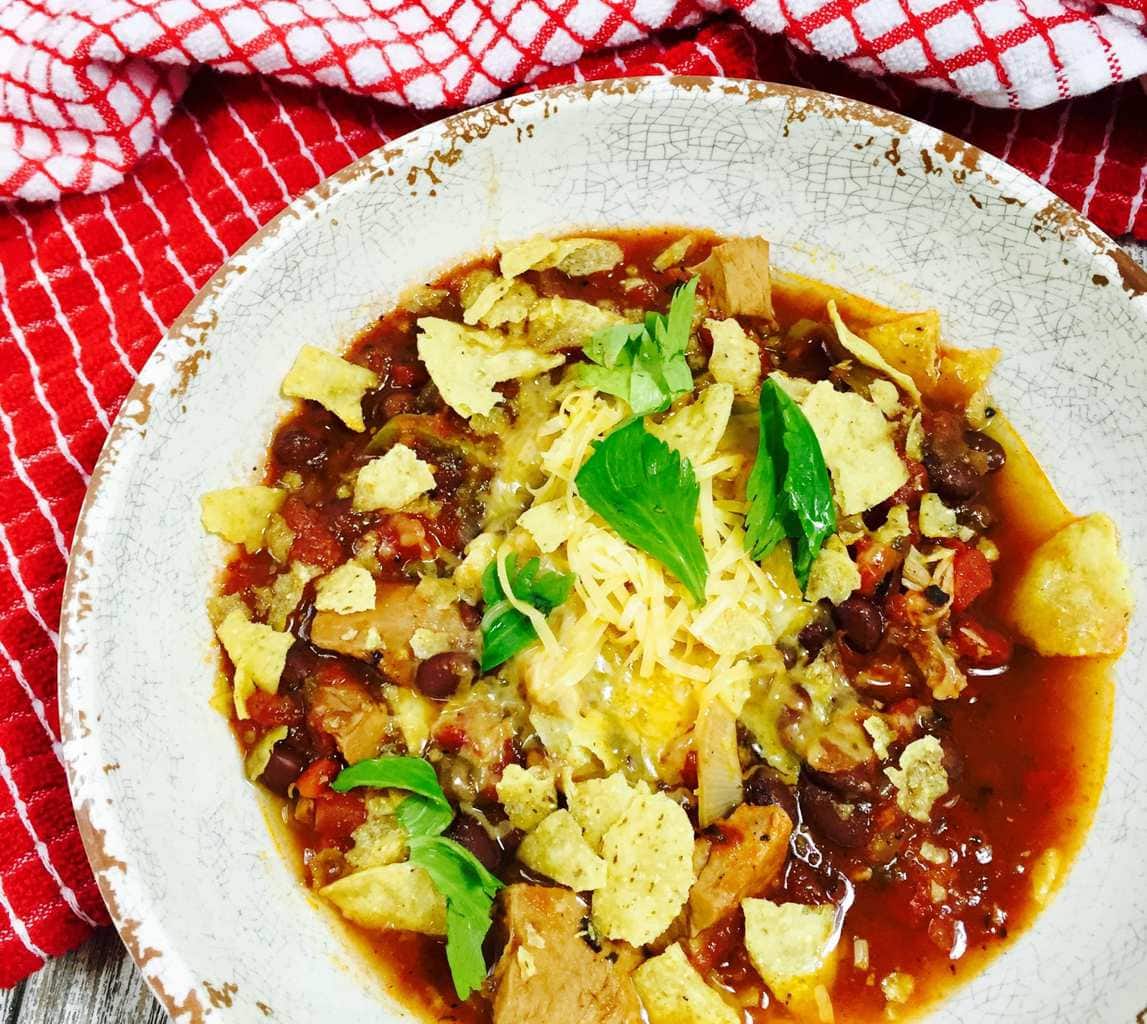 Finally, this Easy Tex-Mex Chile is full of rich flavors from the Anaheim chilies, onions, tomatoes, black beans, garlic and the special smoky Chipotle Chile sauce and is sure to be a huge hit at your party.