Sue's Kicked Up Pimiento Cheese is like no other pimiento cheese you've ever had. One bite leads to another and then another. Yep, this cheese is positively addictive!

Southerners love their Pimiento Cheese and they serve it in a multitude of ways from appetizers to sandwiches, often keeping a fresh batch in the refrigerator for drop-by friends.
People not from the South have a hard time understanding this obsession. I was one of them, especially after I tried a commercially made Pimiento Cheese one time.
I have to say it was down right awful. A sticky goopy mess that stuck to the roof of your mouth and really had no discernible taste.
Why, I thought, do people like this so much?
Then my friend Sue's Kicked Up Pimiento Cheese made me a believer!
Sue hails from the Eastern Shore of Virginia and has been a practitioner of the art of  "P Cheese", as she calls it, for as long as she can remember.
Her Grandmother made it, her Mama made it, she makes it and her children make it.
And she gifted us a jar one time over Christmas. Oh, Pimiento Cheese, I said, why thank you.
My husband, George, being from North Carolina, remembered Pimiento Cheese as a staple growing up and he was excited to try it when we brought it home.
I was a little less excited, and as he spread the cheese on a cracker and handed it to me, I cautiously took a bite.
You know that feeling when your mouth just smiles? Well, mine absolutely laughed! The flavors were fantastic.
Tangy, Smoky, just a trace of heat, and wonderfully creamy. Wow!
I needed another cheese slathered cracker, and then another.
Trust me when I say Sue's P Cheese is addictive and so different from what I had tasted before.
There's just more tangy flavor.
Maybe it's the chiles, or the mustard, or the smoked paprika. Or just the combination.
George even tried the cheese with tortilla chips and have to say, that cheese makes a perfect nacho dip.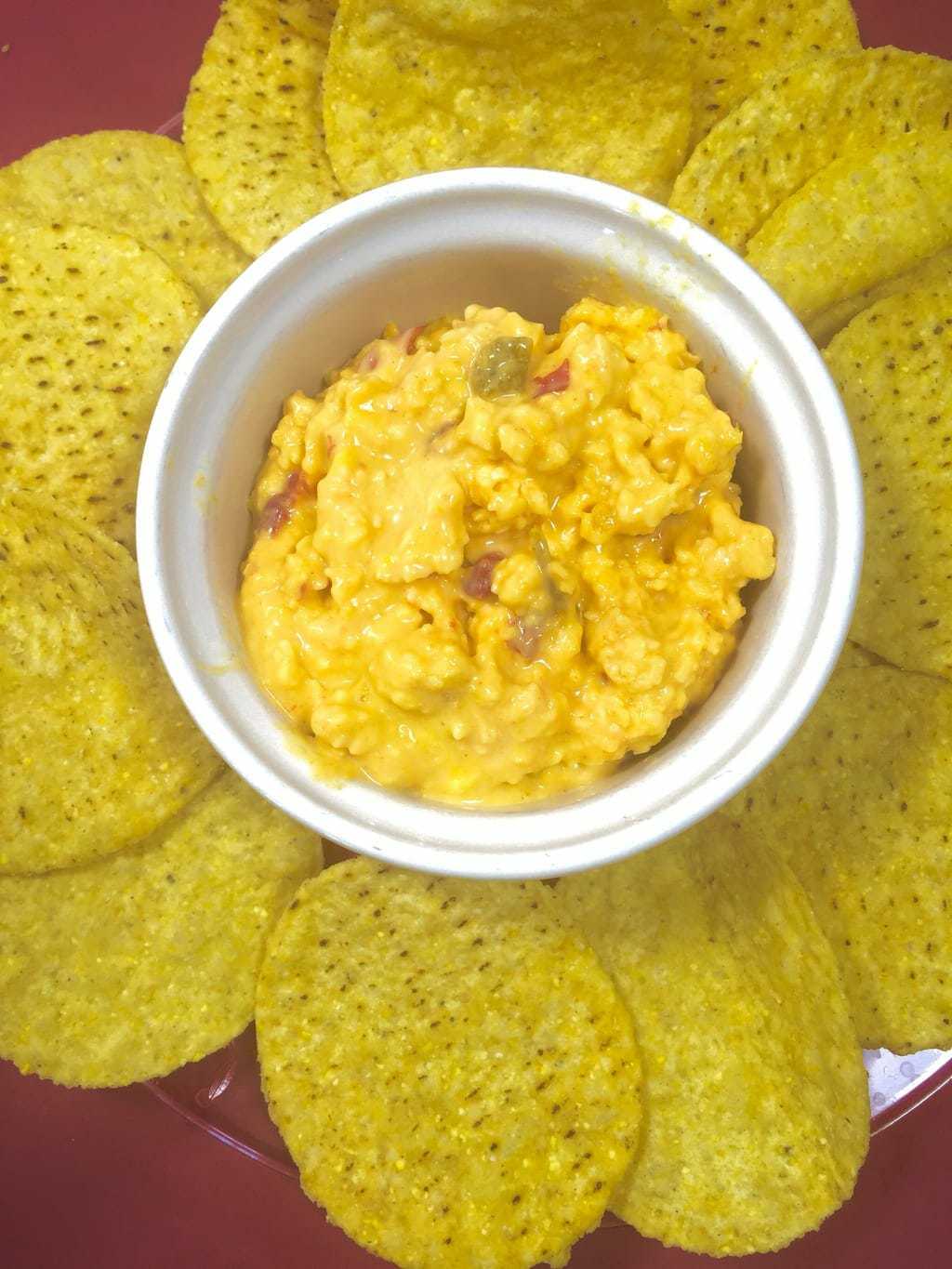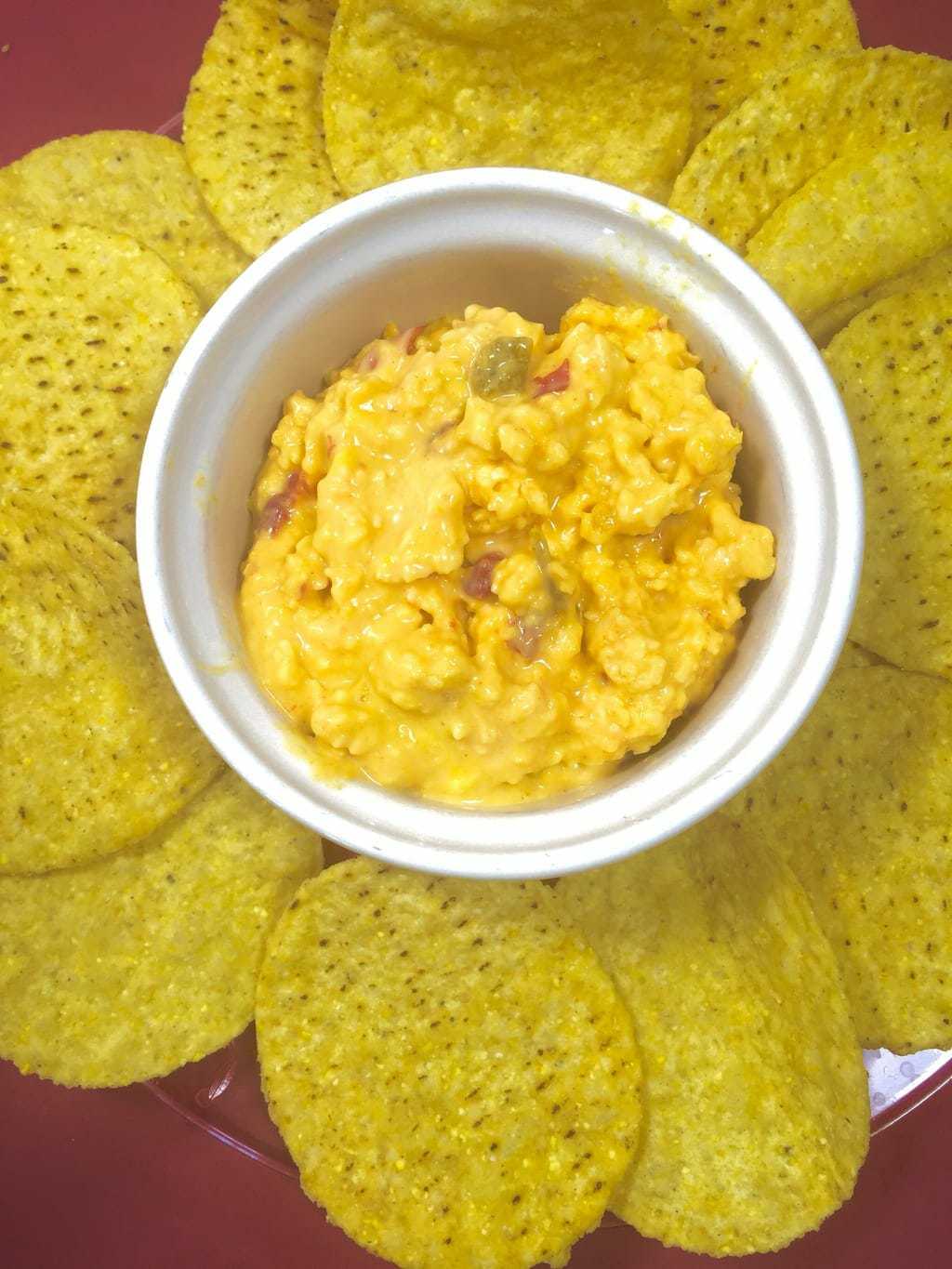 So of course I had to ask her for the recipe, and Sue being the wonderful friend she is, was happy to give it to me.
As she proceeded to tell me how she made it and was telling me all the ingredients, I asked her how much of each.
She said she didn't really know. As family recipes go, it's mostly done by taste. A tish of this and a dash of that until it's just right.
She said she mostly makes it with her family, who not only help her grate the cheese, but also give their opinion on what the P Cheese needs more of to make it perfect.
And so the dilemma. How can I show you how wonderful this is if I can't give you the exact measurements?
I've moved away to a different city from Sue now, and miss her tremendously. However, she recently sent me a Pimiento Cheese recipe that a friend of ours clipped  from a newspaper in San Diego.
She said it's close but then made notes on what she did instead.
She told me that grating the cheese using smallest holes on the grater was important, the brand of mayonnaise made a difference, as well as adding the right kind of mustard, green chiles, smoked paprika, Worcestershire sauce and tabasco.
I still didn't have the exact measurements, but we were getting closer.
So I experimented.
First time I made it there was probably not enough mayonnaise, which resulted in a very stiff cheese.
So I added more mayo, and then more mustard because there wasn't enough tang.
Then more Tabasco. Eventually the recipe began to emerge. Finally George said, yep that's it.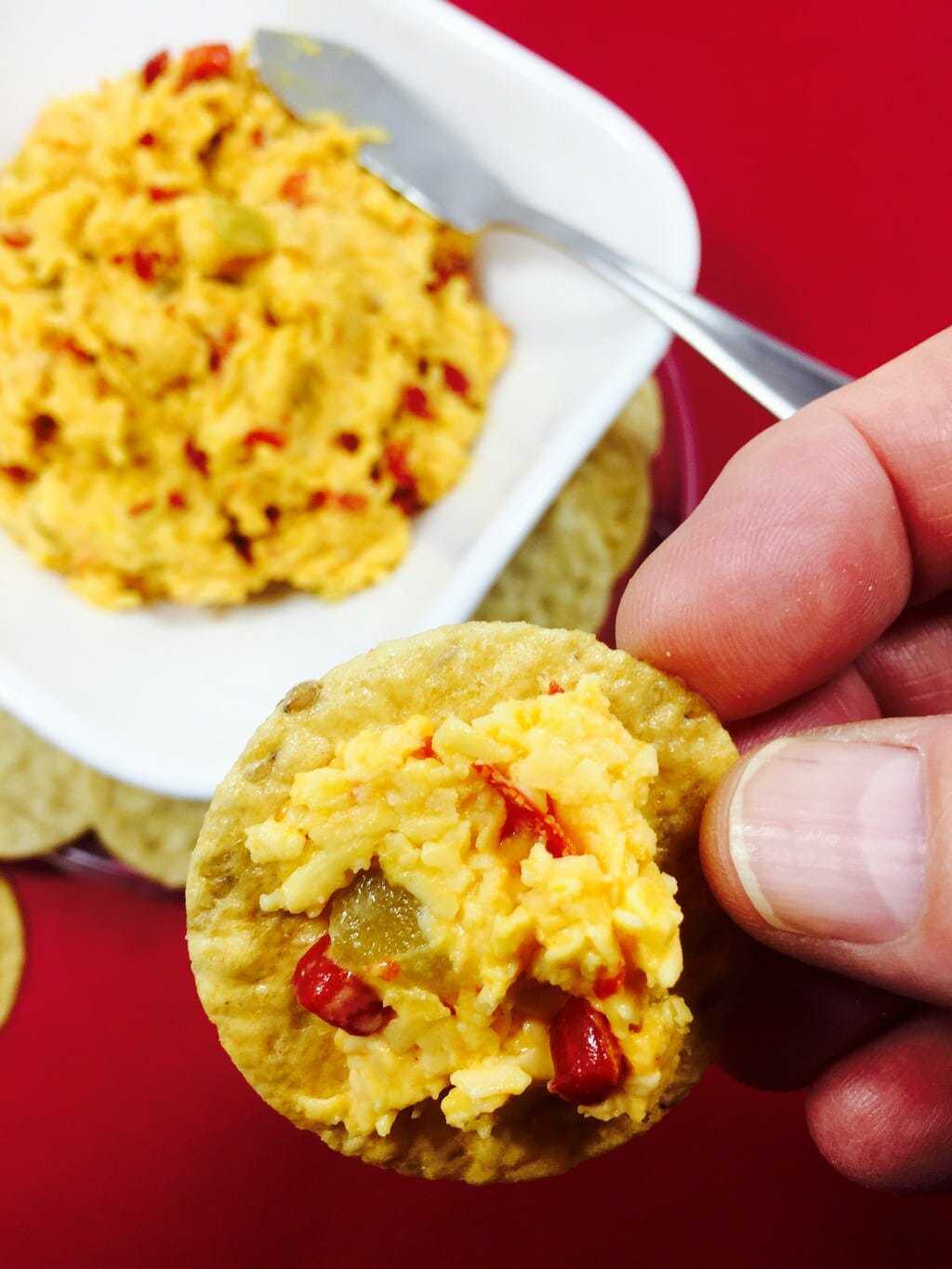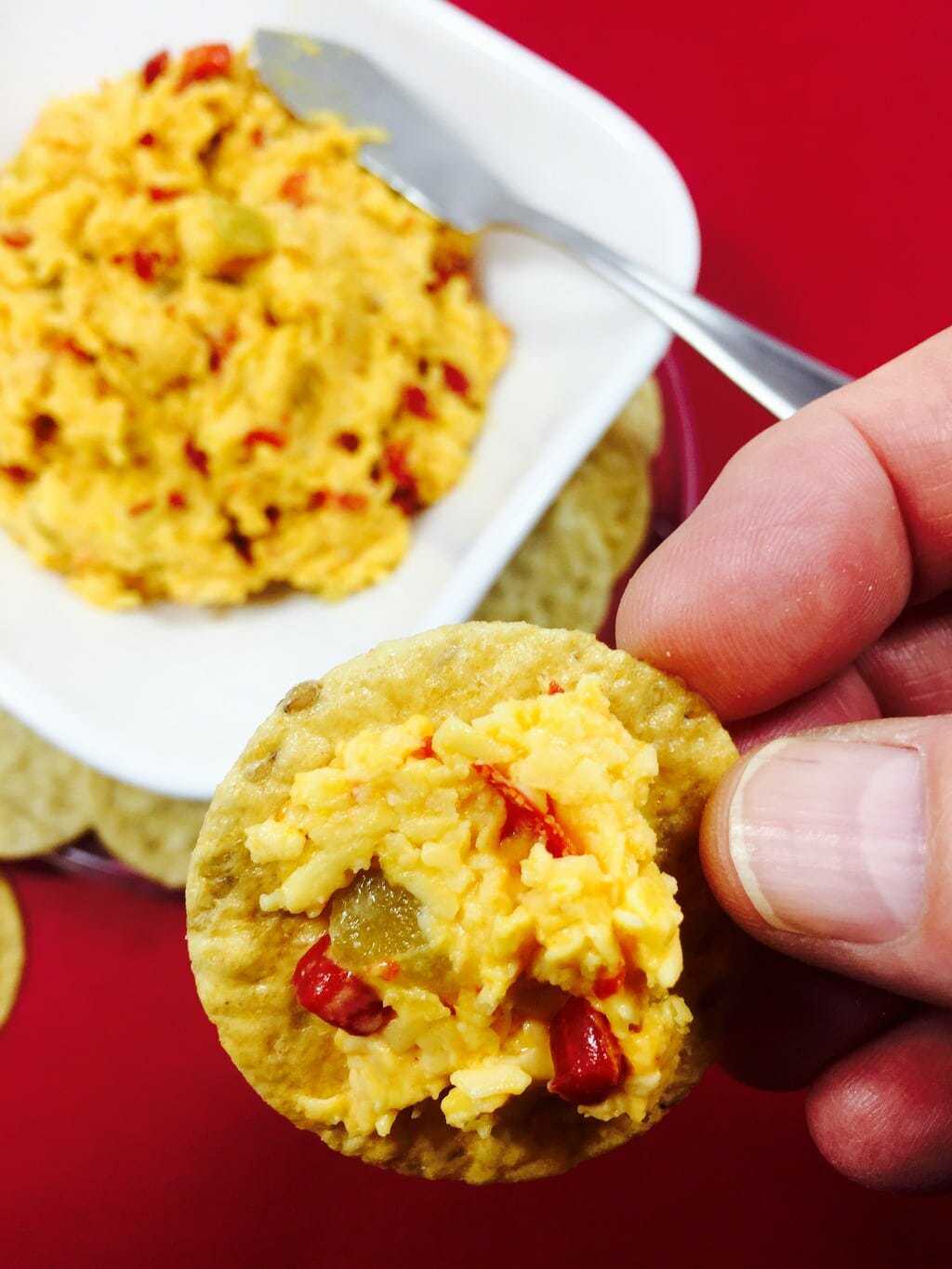 Sue was right.
Taste  it to make it your own and then get a concenses from others. In our case it was me, and George and especially Angel, the gourmet wonder dog.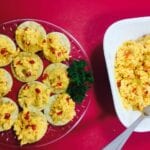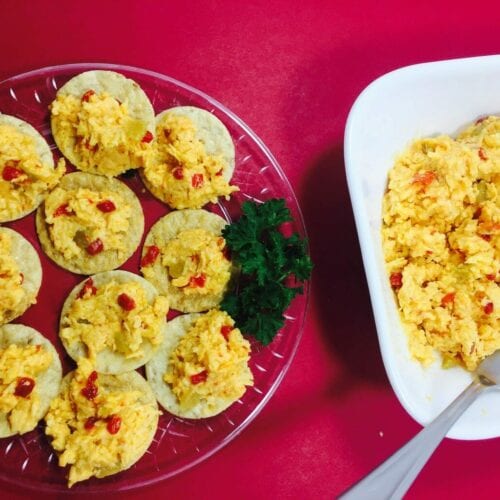 Print Recipe
Sue's Kicked Up Pimiento Cheese
Sue's Kicked Up Pimiento Cheese takes Pimiento Cheese to new heights with the addition of Tabasco, chiles and smoked paprika.
Ingredients
16

Oz

Loaf Extra Sharp Cheddar Cheese

Tillamook

4

Oz

Jar Pimientos, with liquid

1/3

Cup

Mayonnaise

Kraft

1

Tbsp

Yellow Mustard

6-8

Drops

Worcestershire Sauce

1/2

Tsp

Smoked Paprika

4

Tbsp

Chopped Green chiles

1/4

Tsp

Tabasco
Instructions
Grate cheese in a deep bowl using smallest holes on your grater.

Add, mayonnaise, mustard, Worcestershire sauce, smoked paprika, chiles and Tabasco. Mix lightly to combine.

You can serve it immediately, but it's best to refrigerate a day for a fuller flavor.
Nutrition
Serving:
2
oz
|
Calories:
43
kcal
|
Fat:
4
g
|
Cholesterol:
2
mg
|
Sodium:
61
mg
|
Potassium:
4
mg
|
Vitamin A:
40
IU
|
Vitamin C:
0.1
mg
|
Iron:
0.1
mg