I saw Parmesan Frico Chips the other day at Central Market. They were sampled right in middle of their fabulous cheese department. To say Central Market has virtually every cheese known to man…or woman…would be a huge understatement. And their Parmesan Frico Chips did not disappoint. Perfectly crisp and wonderful. Unfortunately the price was super high, so I passed on them. Then after returning home, I saw how simple they were to make. Not only that, but apparently they've been around for a long time. The Italian name for cheese crisps is Frico and they originally were made in the Fruili region of Italy.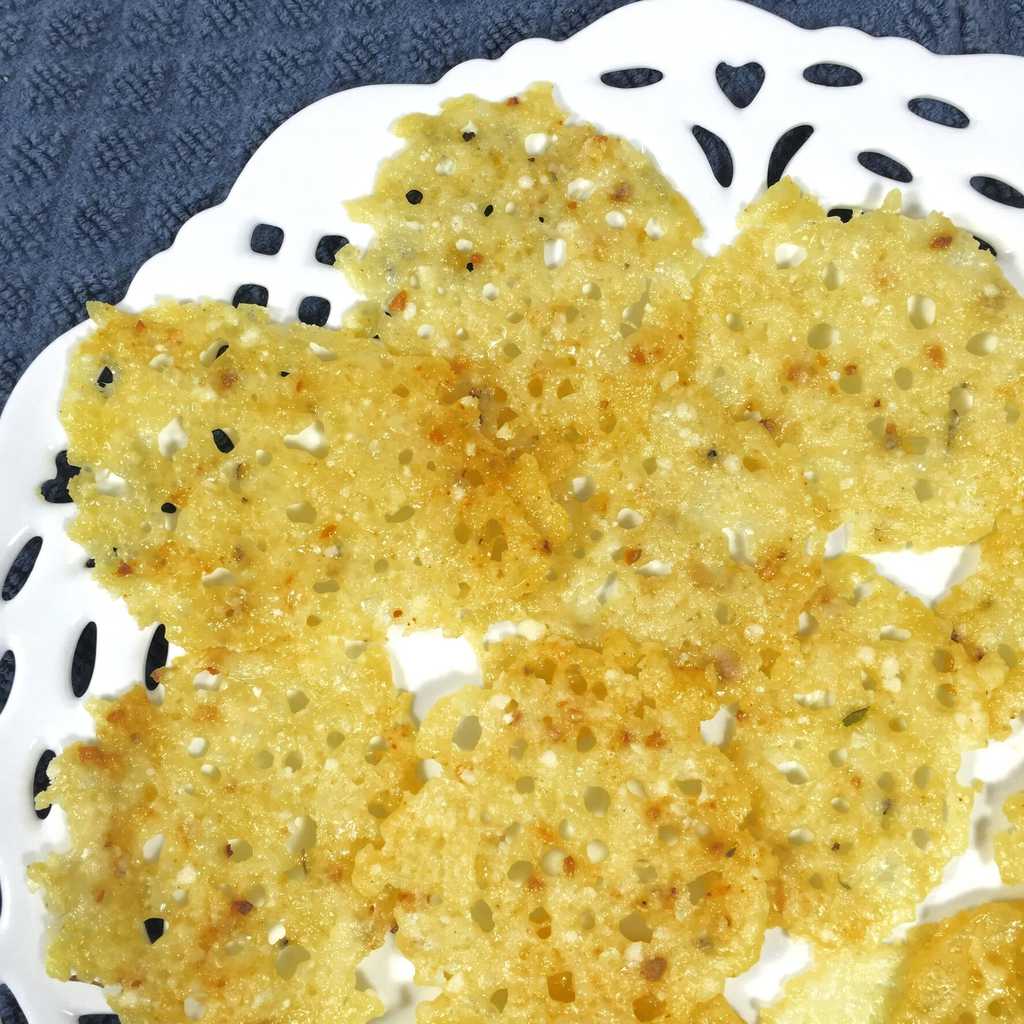 Parmesan Frico Chips
These crisps are traditionally made with Parmesan cheese, or to the point Parmigiano-Reggiano, which impart a super wonderful flavor. I must caution you at this point that if you decide to make these, do yourself a favor and use parchment paper. Not just a sprayed baking sheet or even foil. Both of those will stick like crazy. These call for parchment paper, or a Silpat if you have it.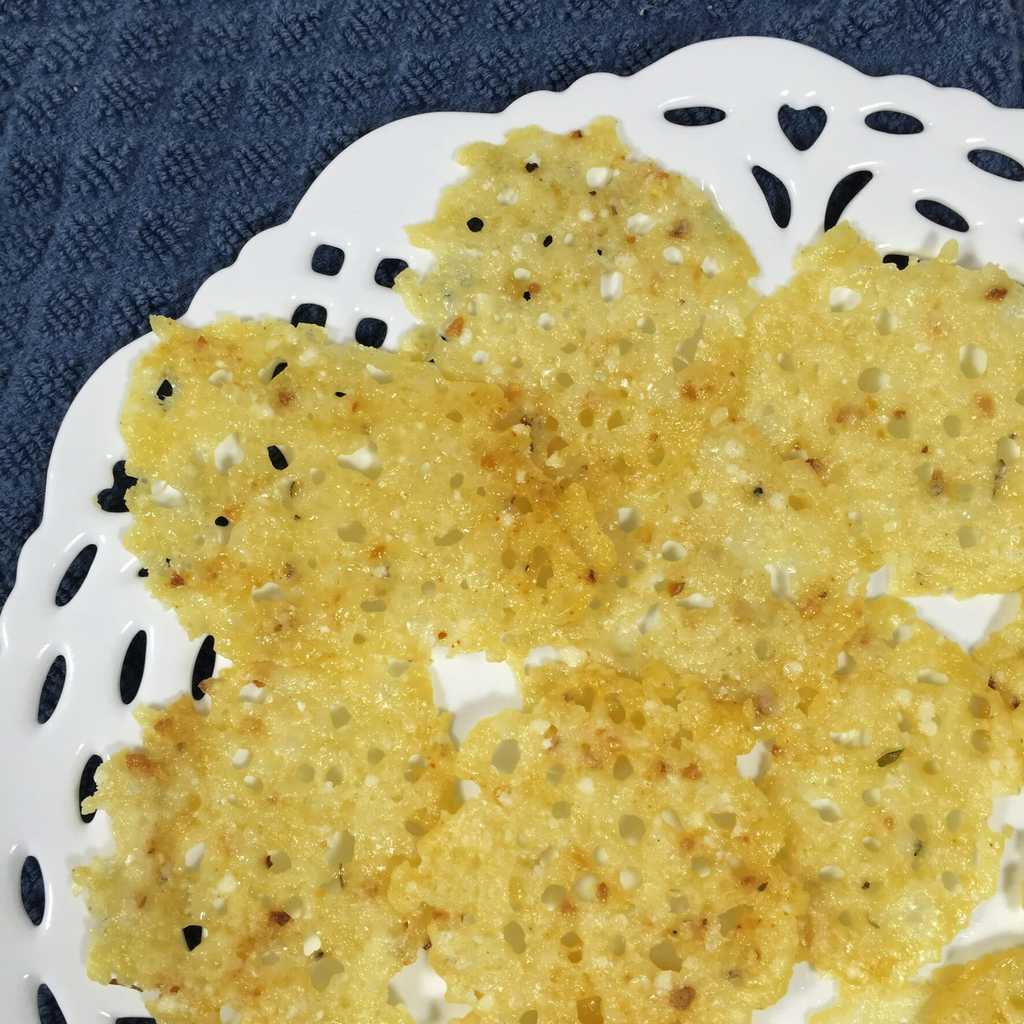 As I was doing a bit of research on these chips, I found out that other hard cheeses can be substituted for the Parmesan as well. So as I was making these, I tried Gruyere as well because I love it so much. The result was very different from the Parmesan. The Gruyere Chips were, well, not crisp at all. In fact, they were downright chewy. Probably because there was more moisture in the cheese. Perhaps I could have cooked them longer, but the concern was burning them. So for the moment I'll stay with this  traditional recipe of Parmesan Frico Chips, which is beyond thinking great.
If you like this recipe, please leave a comment below and pin us on Pinterest!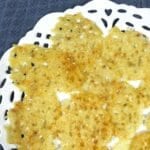 Print Recipe
Parmesan Frico Chips
Parmesan Frico Chips are light, carb-free, crispy, addictive and positively gorgeous because they look like toasted cheese lace.
Servings:
12
Parmesan Frico Crisps
Ingredients
1/2

Cup

Parmesan cheese

Shredded
Instructions
Preheat oven to 400 degrees F

On a parchment lined baking sheet place 1 heaping Tsp mounds of cheese at 2 inch intervals. Press each mound to slightly flatten them and tuck extra cheese into sides to make even circles.

Bake 8-9 minutes until crisps are slightly brown around the edges. Watch them carefully to be sure they don't burn.

Remove from oven and let rest on baking sheet 1-2 minutes to firm up. Then remove carefully with a spatula to a cooling rack.
Nutrition
Serving:
1
chip
|
Calories:
16
kcal
|
Protein:
1
g
|
Fat:
1
g
|
Cholesterol:
2
mg
|
Sodium:
66
mg
|
Potassium:
3
mg
|
Vitamin A:
35
IU
|
Calcium:
49
mg