This Mediterranean Lemon Chicken Soup is totally relaxing comfort food. Like a big hug. Right when you need it. And it's ready in 30 minutes!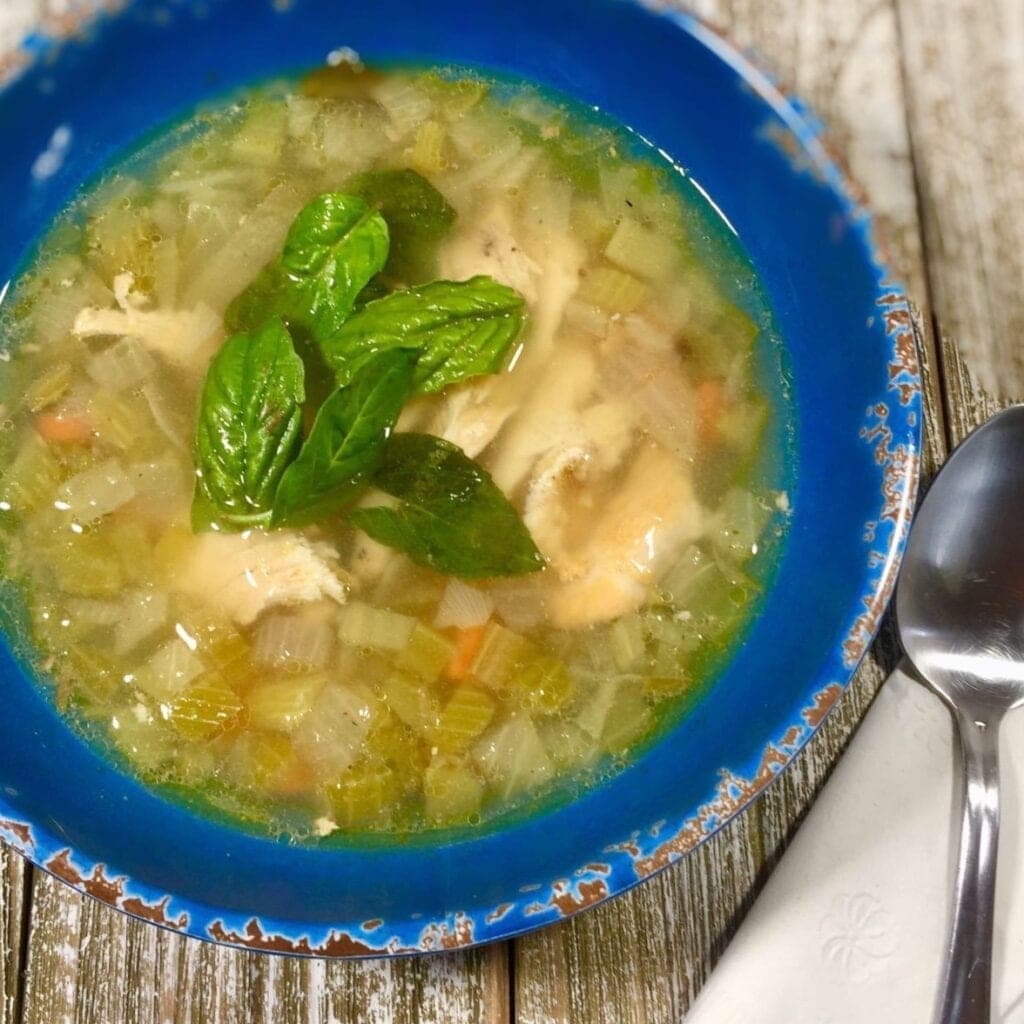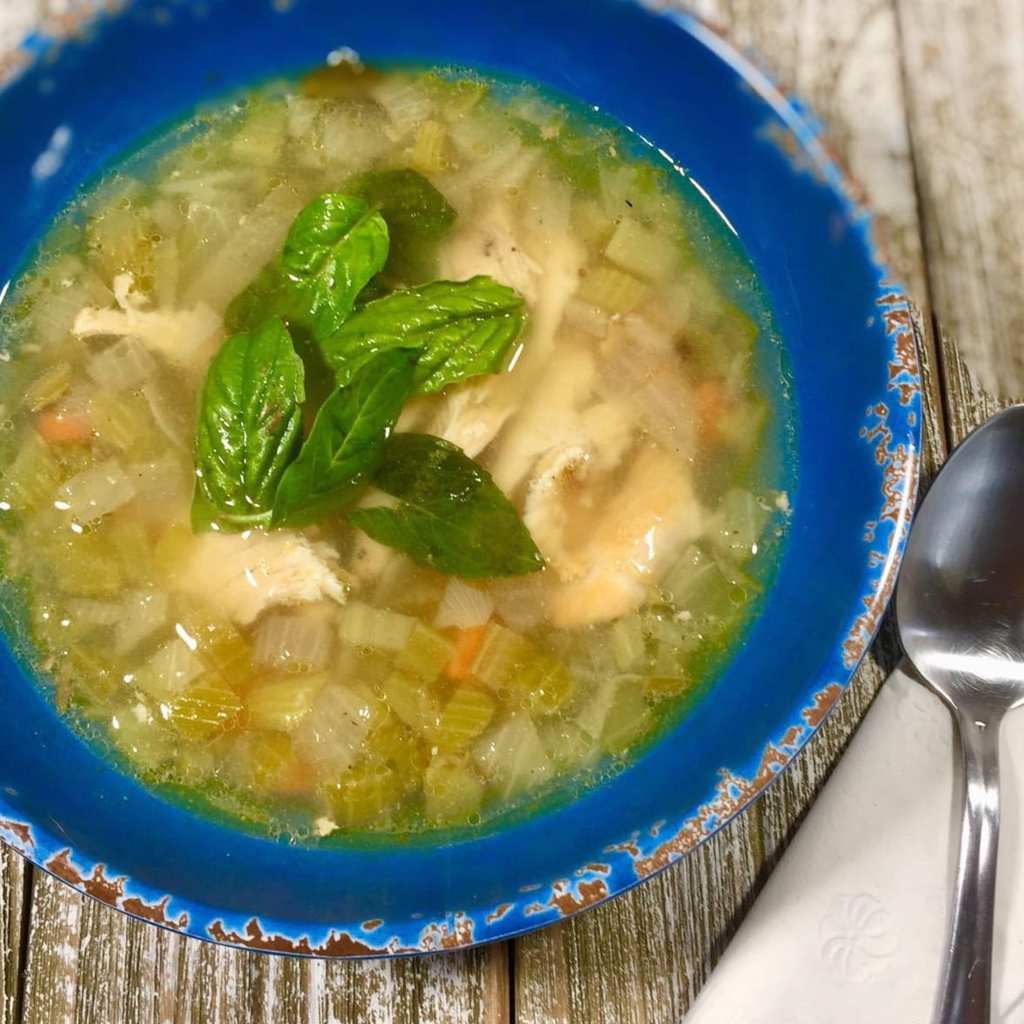 Winter means school activities and usually going in three different directions at once.
To say that spells exhaustion is an understatement  – especially when you have to work, take care of your family, and try to provide a delicious dinner to keep everybody going.
You could just order a pizza, right? And who doesn't love pizza? But in the time it takes to order a pizza, you could also make this fabulous soup.
Ok, I hear you. Soup? That's boring.
I would say it depends on the soup. There's soup from a can, and yep, I agree. Not only are canned soups boring but they're usually sky high in sodium. Check out the labels.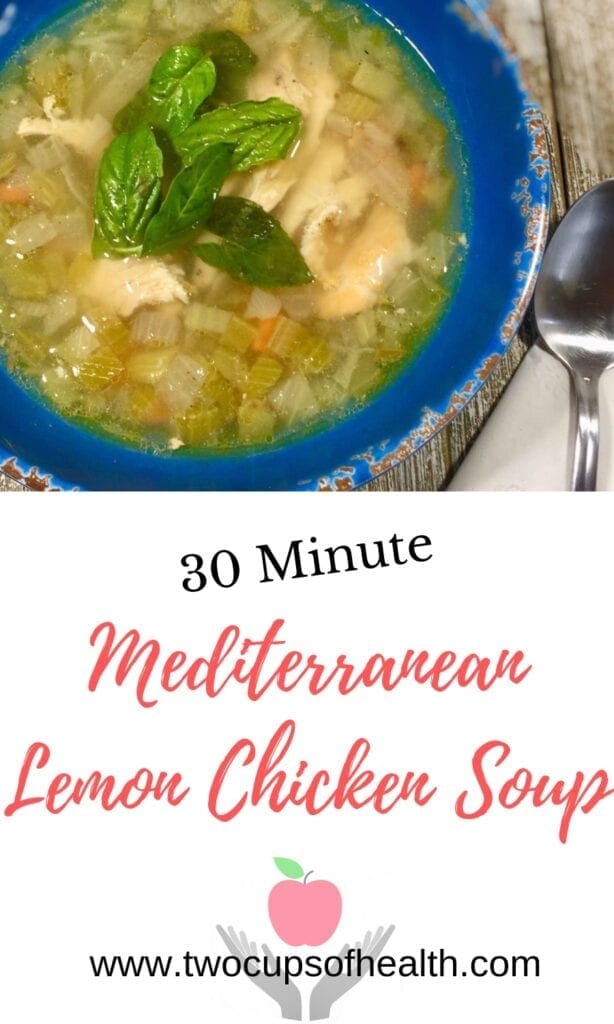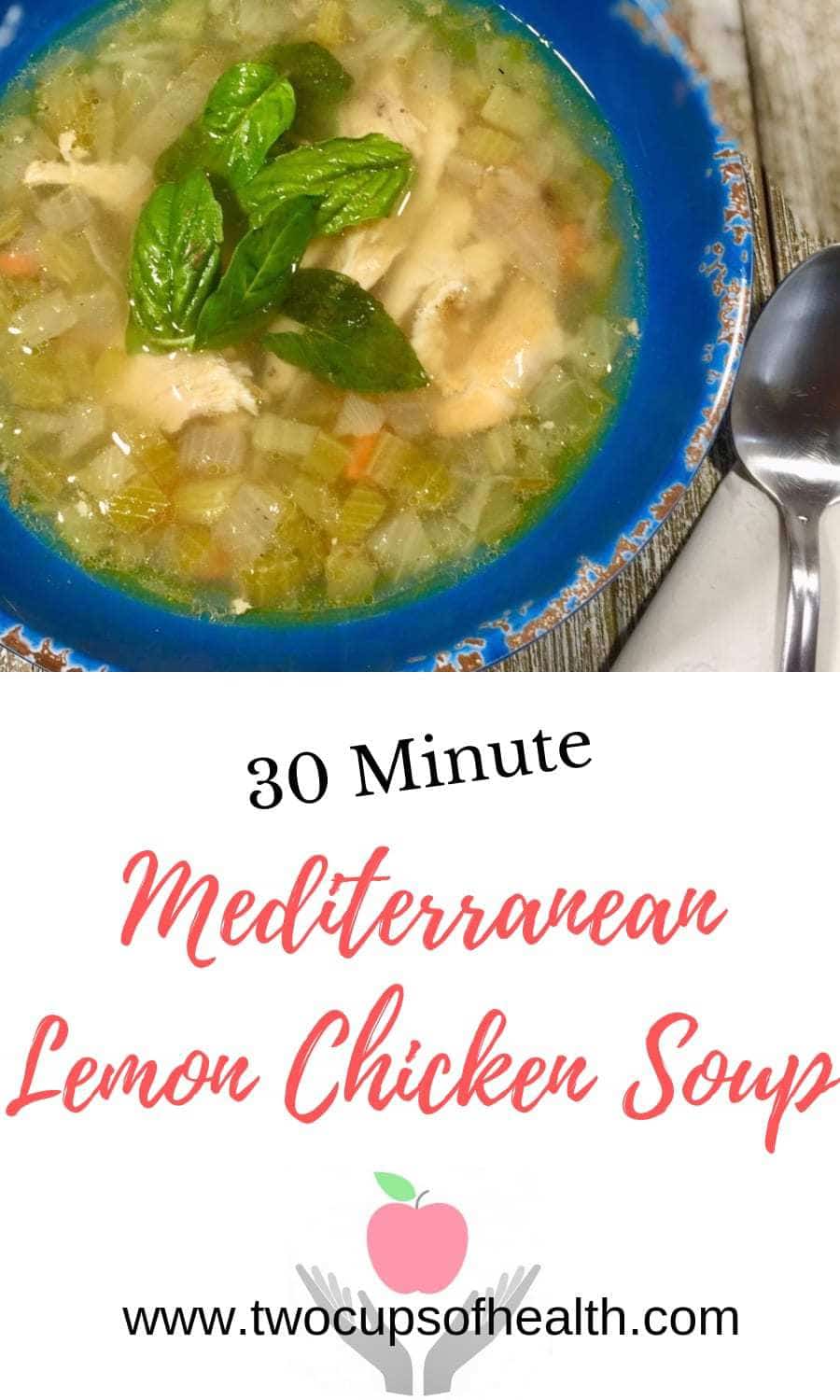 But for very little effort, you could also have something extraordinary.
Like this Mediterranean Lemon Chicken Soup.
Not many ingredients, but added together it turns into wonderfulness..my new word…to perfectly describe this hearty soup.
I've made it so many times and have given it to friends especially during those times when stress seems to hit all at once. They tell me this soup is like a big hug. It just brings sense back to life.
So let's make it.
Ingredients in Mediterranean Lemon Chicken Soup
Chicken: The star of the show
Olive oil: For health
Celery: The first ingredient of a classic Mirepoix
Carrots: The second ingredient of the Mirepoix
Onions: The final ingredient of the the Mirepoix
Lemons: For tang
Salt: Just a pinch
Pepper: For spice
Chicken broth: Manischewitz Low Sodium Broth is preferred. It tastes like homemake when you don't have time
Basil leaves: A classic Mediterranean flavor
How to Make Mediterranean Lemon Chicken Soup
You've heard me talk about Mirepoix before…that perfect combination of celery, carrots and onions. If you have Trader Joe's nearby, you can even find a carton of Mirepoix all cut up for you to save a bit of time.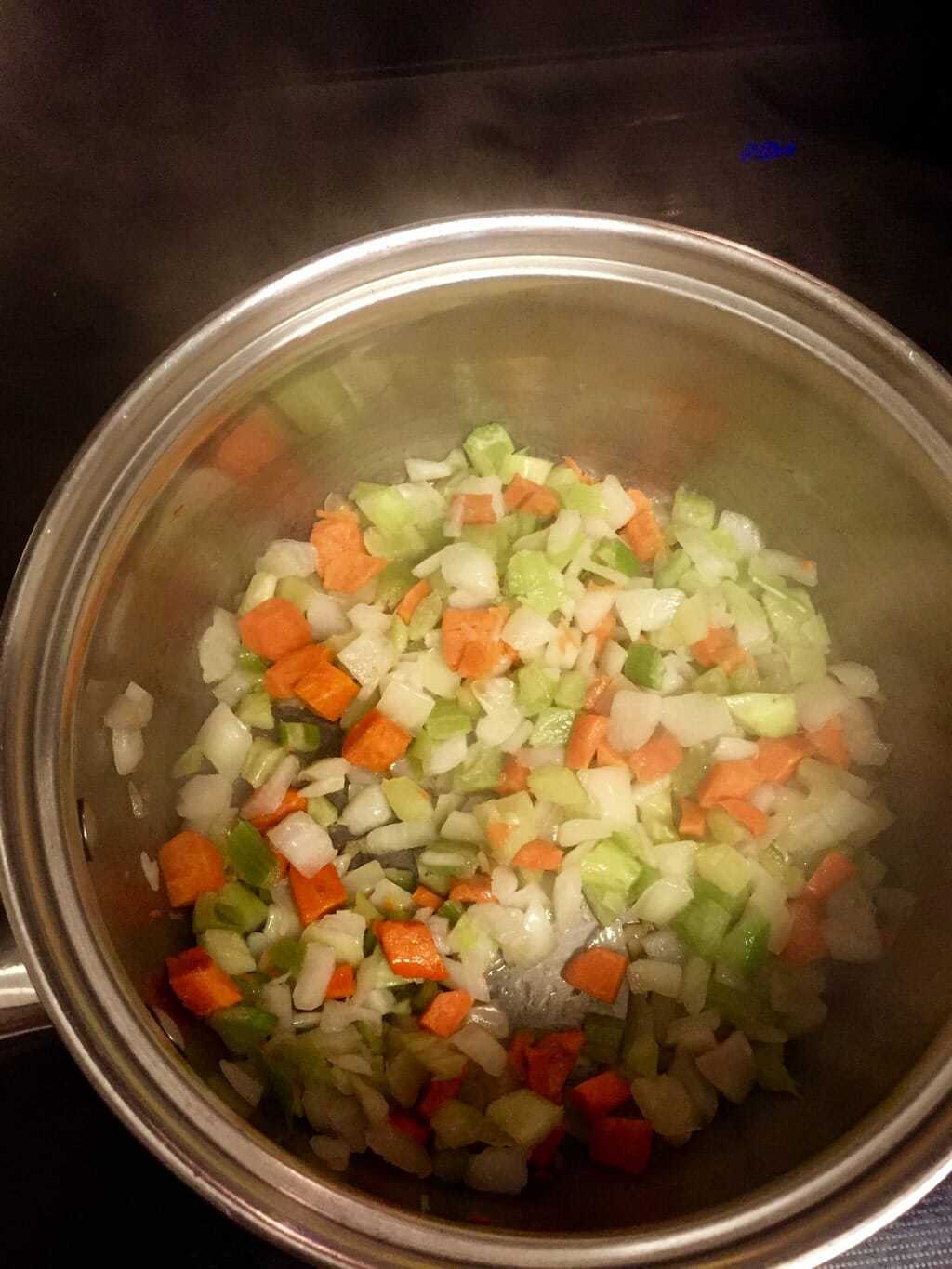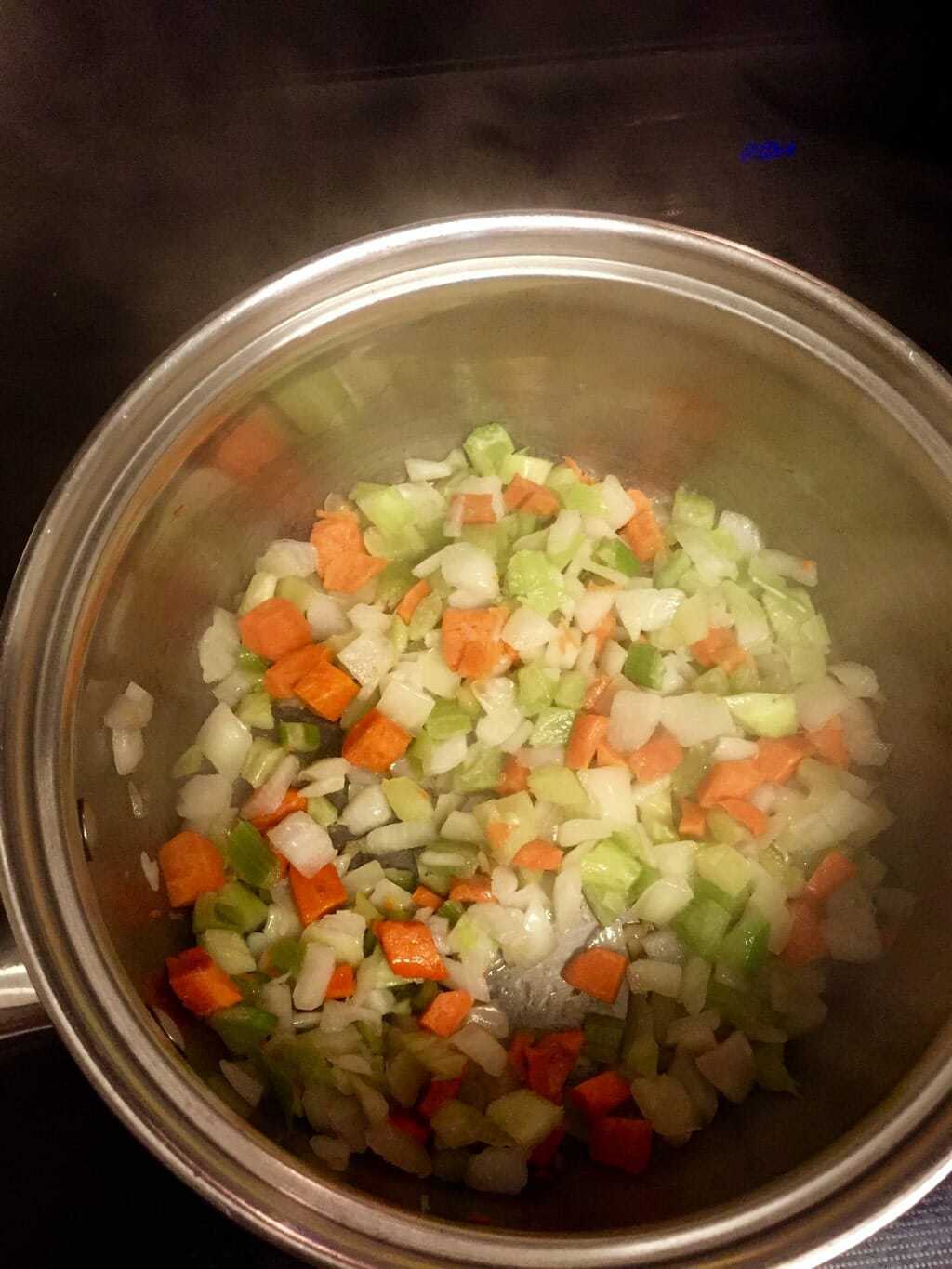 Just saute the celery, carrots and onions with a little olive oil over medium high heat for about 4-5 minutes to caramelize the vegetables.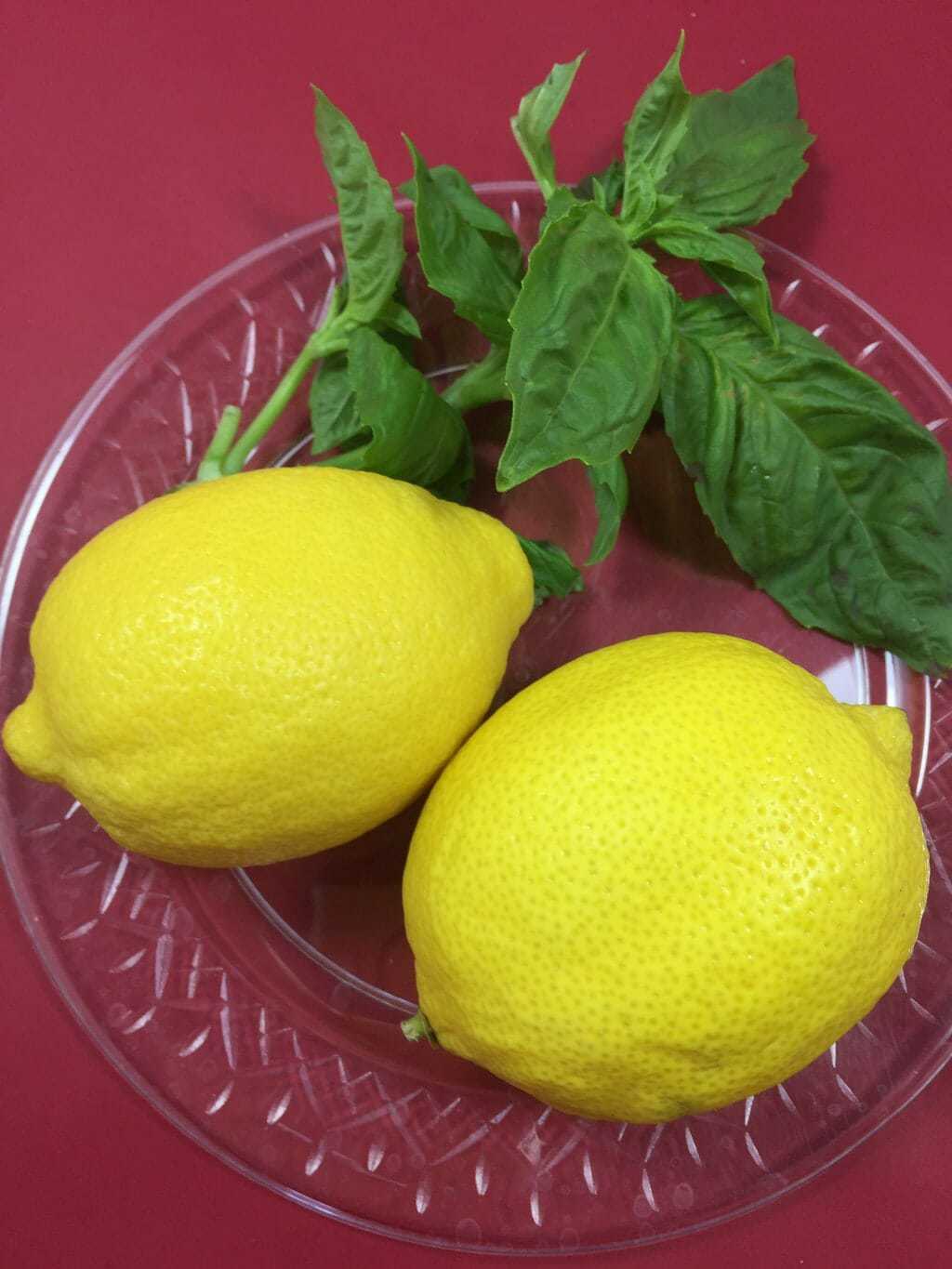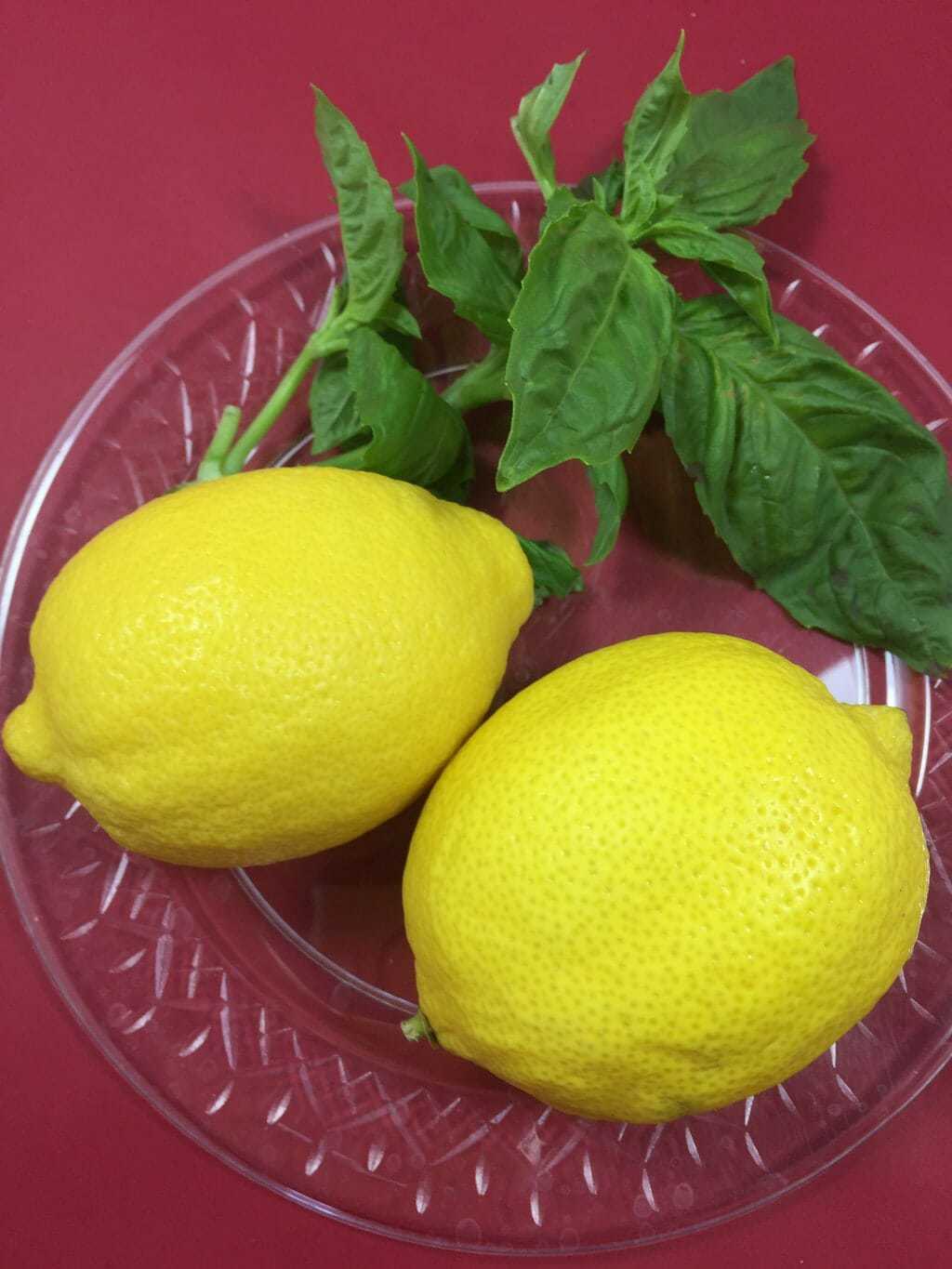 Next you add in lemon juice, a chief ingredient in Mediterranean cooking, some light seasoning and most importantly, the shredded chicken, of course, and the chicken broth and let it simmer happily together for  about 25 minutes and your done. Add some fresh basil leaves to garnish if you'd like or sprinkle with a little parmesan cheese.
Pizza usually doesn't come that quick and this wonderful hearty soup is so much better and healthier.
Notes:
I've tried all kinds of premade chicken broths and they all fell flat. Either they were so high in sodium that they tasted terrible or, worse, the low sodium brands tasted bland and awful.
I would love to say that I make my own chicken broth from scratch, but honestly who has time to do that? And really what we're talking about here is saving time. So in searching for the perfect broth, I Finally found a brand I loved – Manischewitz Low Sodium Broth.
It actually tastes like homemade and the low sodium versions fabulous. It's kind of hard to find sometimes, but I did find it on Amazon. Yes, you need to buy it in bulk, but it figures out to be just a bit over $4 per 32 oz. carton. Not bad.
And the bonus with chicken broth is that you can freeze it in small containers and use the portion you need, for sauces or simmering vegetables.
Just be sure and leave a 1/4 on the top so it has room to expand when it freezes.
Finally, if you would like to know a little more about healthy Mediterranean, a cookbook that I would highly recommend is the Complete Mediterranean Cookbook. It's excellent.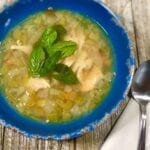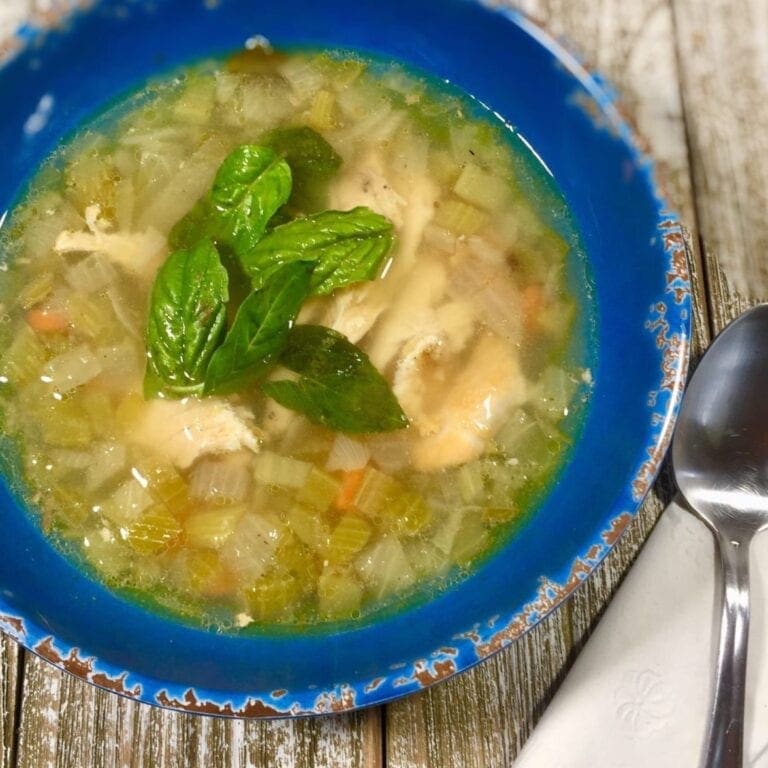 Print Recipe
Mediterranean Lemon Chicken Soup
Mediterranean Lemon Chicken Soup is so delicious, it's like receiving a big wonderful hug. It just brings sense back to life.
Ingredients
1

Tbsp

Olive oil

2

Chicken breasts

Cooked and shredded

1/2

Cup

Celery

Chopped

1/2

Cup

Carrots

Chopped

1/2

Cup

Onion

Chopped

2

Lemons

Juiced

1/4

tsp

Salt

1/4

tsp

Pepper

4

Cups

Chicken Broth

Low sodium

1/4

Cup

Basil leaves
Instructions
In a large soup pot, heat olive oil over medium high heat. Add chicken and sear on all sides, about 2-3 minutes, and removed to a dish.

To soup pot add celery, carrots and onions. Cook 4-5 minutes, until the vegetables just begin to have a slight caramelization.

Add lemon juice, salt, pepper and stir. Add the chicken.

Add in the chicken broth and turn heat down to medium low and allow to simmer 25 minutes. Finish with the basil leaves.
Nutrition
Calories:
230
kcal
|
Carbohydrates:
11
g
|
Protein:
29
g
|
Fat:
8
g
|
Saturated Fat:
1
g
|
Cholesterol:
72
mg
|
Sodium:
370
mg
|
Potassium:
808
mg
|
Fiber:
2
g
|
Sugar:
3
g
|
Vitamin A:
2845
IU
|
Vitamin C:
33.1
mg
|
Calcium:
47
mg
|
Iron:
1.3
mg
If you like this recipe, please leave a comment below and be sure and pin this on Pinterest!
For Similar Recipes: