Quick seared and oven finished Easy Arctic Char recipe is so quick to make and the flavor is absolutely restaurant worthy. 
Easy Arctic Char
Iceland is an amazing country.
Roughly the size of the state of Kentucky with a population of only 350,000 people, this wonderful country boasts some of the friendliest people on earth.
I wrote about Iceland several years ago as I was doing research for a Food and Travel article and I have to say I absolutely fell in love with it.
This country is pristine from its mountain streams and waterfalls to it's ocean.
So it comes as no surprise that it also has some of the healthiest foods in the world, including Arctic Char, which the Monterrey Bay Aquarium has designated as a "Best Choice" Food.
And it has also made the list of the worlds Best Clean Sustainable Seafood.
So if you've never had Arctic Char, you really owe it to yourself to give it a try.
The fish is really beautiful from it's silvery skin to the deep orange color of it's flesh.
When you compare Arctic char vs. salmon, you think it is salmon because the flesh is so beautifully orange, but the flavor is totally different.
Salmon has a much stronger taste, where Arctic Char is far milder and yet richer.
I can only describe it as a very rich trout.
It just doesn't compare to any other fish I've ever had.
And because it has such a rich taste, you don't need a lot. After one taste you may want a lot more, but really a small portion is perfectly satisfying.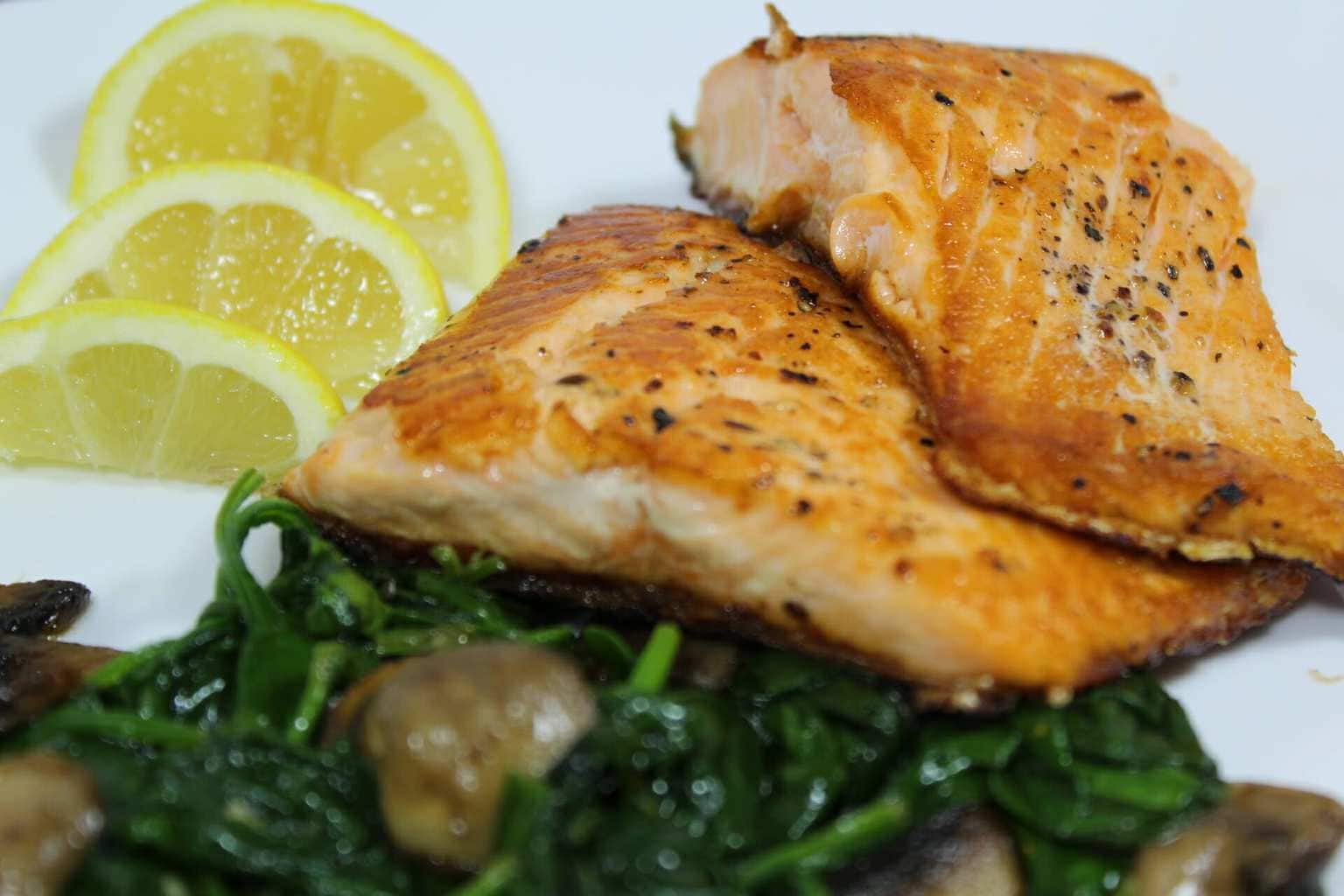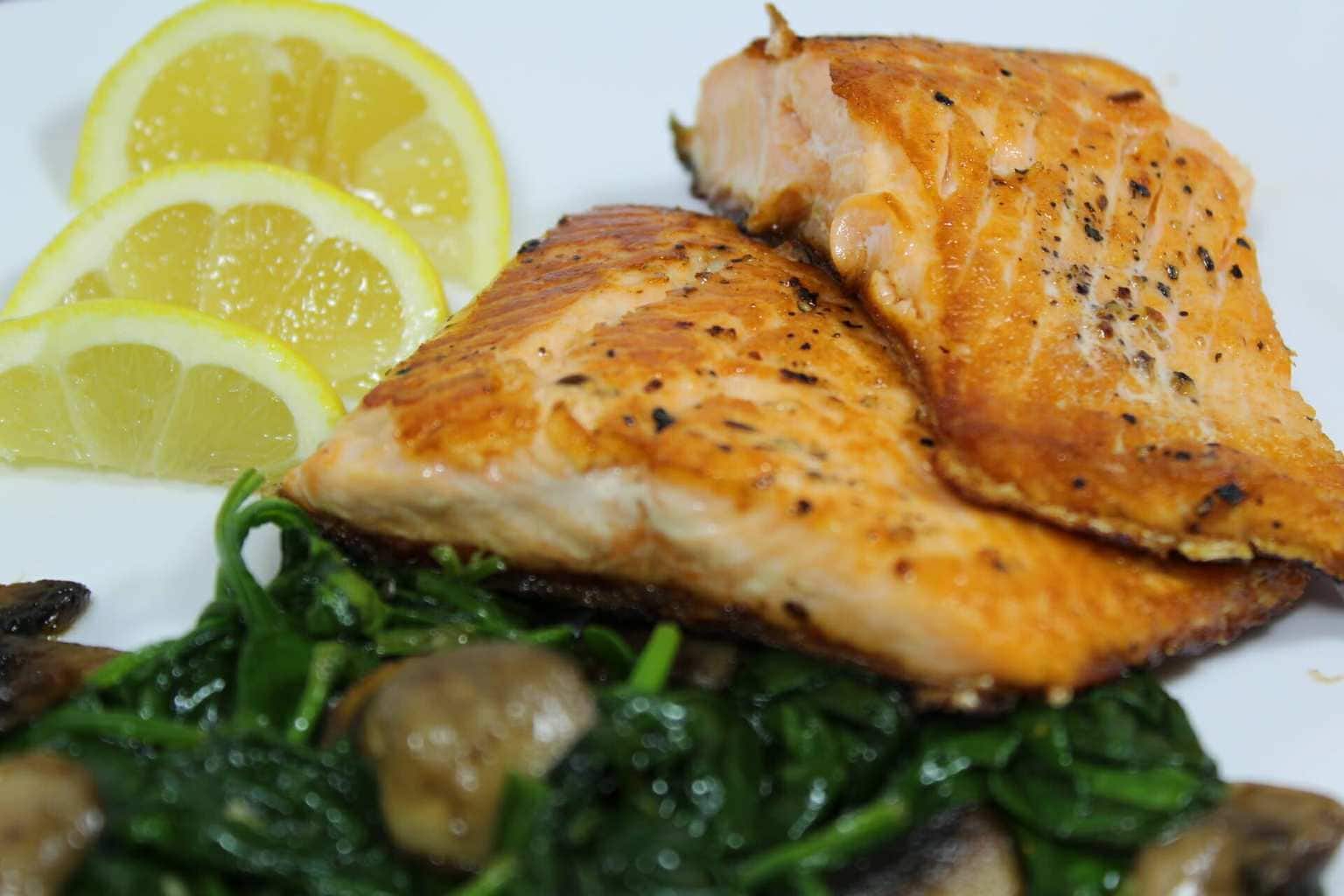 I've found that the best way to prepare this wonderful fish is really the simplest, so that's why I call it Easy Arctic Char.
It really doesn't need more than salt and pepper with a quick sear and then finished in the oven.
And this Arctic char recipe is really perfect with Sautéed Spinach with Caramelized Mushrooms. Restaurant worthy and yet so easy.
If you like this recipe please leave a comment and pin us on Pinterest!
---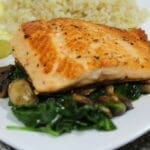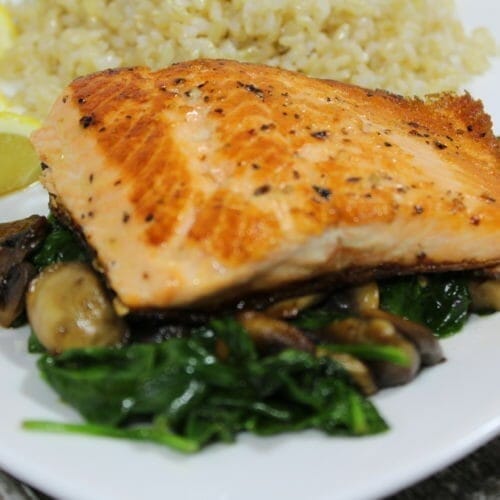 Print Recipe
Easy Arctic Char
Quick seared and oven finished Arctic Char is so easy and the flavor is absolutely restaurant worthy. This mild fish tastes like rich trout.

Instructions
Preheat oven to 350 degrees F

Salt and pepper Arctic Char filets.

In an oven proof frying pan over medium high heat, add clarified butter and when hot add the Arctic Char filets flesh side down. Allow to cook 3 minutes until well browned. Turn filets over and immediately place in oven for 4-5 minutes, just until filets are firm.
Nutrition
Calories:
175
kcal
|
Protein:
16
g
|
Fat:
11
g
|
Saturated Fat:
4
g
|
Cholesterol:
19
mg
|
Sodium:
290
mg
|
Potassium:
712
mg