Mahi Tahitian Style is perfectly cooked in the French Polynesian Style with with a buttery Dijon wine sauce.
About Mahi Tahitian Style
I had wanted to go to Tahiti as far back as I can remember, and finally a few years ago I had the chance to see it for myself.
As my husband and I lined up in Los Angeles to board the flight, there were a few tourists, but mostly Tahitians returning home laden with purchases from Costco.
The nine hour flight was without question one of the best flights we'd ever taken due to the professionalism of the wonderful captain and crew of Air Tahiti Nui.
Tahiti conjures up thoughts of white sandy beaches, back-lit turquoise blue water, tall palm trees, and grass huts.
All of it is true, and yet there's so much more to this lovely place.
Like the incredible Tahitian food that combines the best of Polynesia with the flavors of France.
Like this easy Mahi Tahitian Style, which is absolutely delicious with its Dijon mustard, lemon, butter and wine sauce.
As we flew across the dark Pacific, I thought it interesting that the Tahitians were bringing back so many supplies that they needed that they didn't have in Tahiti and yet I was was in search of bringing back something that you could only find in Tahiti – Tahitian Vanilla.
Yes, I know you can buy it from Amazon and occasionally find it in grocery stores, but I wanted to see it from the source.
I wanted to go to a vanilla plantation and see how it was grown.
When we landed early in the morning in Papeete, we were greeted on the tarmac by Tahitian dancers and received leis from Jean, our hotel driver.
On the way to the hotel we were surprised to see how cosmopolitan Papeete really was with its traffic jams and crowds of people.
As we headed to the hotel I asked Jean where I could visit the vanilla plantations.
He said he wasn't aware of any on Tahiti, but perhaps I could find what I was looking for in Moorea, an island just off of Tahiti. So we found a ferry to take us there.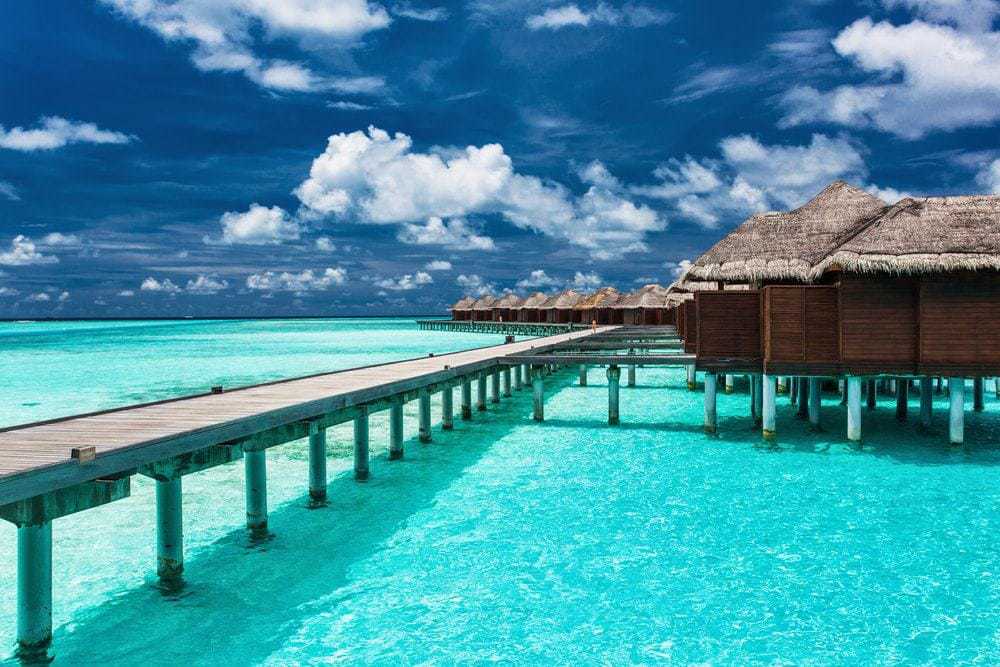 Remember the movie, "South Pacific" and the enchanted island that the sailors looked toward as Bloody Mary sang "Bali Hai"? That is Moorea, and it is truly beautiful.
It's what I thought the island of Tahiti would be.
And what was even more amazing was homes along the road. Painted every color imaginable, and each had perfectly manicured yards.
You would occasionally see chickens running across the roads and men wearing pareos walking toward town with their families.
We had asked the car rental lady about the vanilla planatation, and she said, with a slight French accent, "Yes, of course," and proceeded to give us directions.
After thanking her, I asked her if there was a good place for lunch and she replied, "There are many".
She gave us several suggestions and after telling us about one that is right on the beach, we said, "That's the one."
We pulled up to a little open aired shack that had had tables on the patio and were greeted by a lovely lady who said we were a little early for lunch, but we could sit at one on the tables.
She added, if we'd prefer, could be seated in one of the tables on the beach, each covered with a thatched roof which over looked the gorgeous lagoon.
Which would you choose?
She escorted us down to table in our private thatch-covered hut. The view was breathtaking. I can only describe the sea as back-lit turquoise.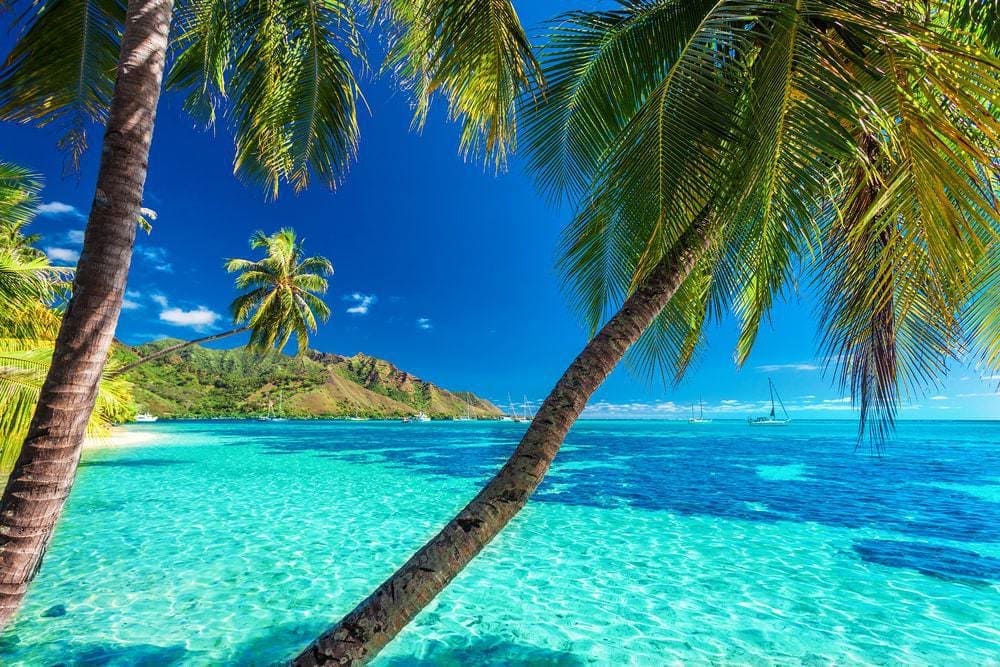 She handed us a menu,  in French, which fortunately my husband understood, and just before leaving, she told us about the catch of the day, which was Mahi.
We said, "Absolutely," and told her we were in no hurry.
Sitting there with the breeze blowing through the palms and overlooking that beautiful lagoon was heaven on earth.
It seemed that no time at all had passed before we saw her trudging across the sand as she carried a large heavy tray in one hand over her head.
The "lunch" was overwhelming.
The mahi was deliciously seasoned with a lemon butter cream sauce.
Along side of our Mahi Tahitian Style, we had an array of Polynesian fruits, mixed vegetables, and breadfruit.
Neither of us had ever had breadfruit before. The whole experience was amazing and we couldn't stop raving about the fish.
As we reluctantly left, we stopped and personally thanked the chef, who, we found out later, was from Paris and who was generous enough to give me some pointers on the Mahi preparation.
Mahi Tahitian Style is my version of it for you.
Ingredients of Mahi Tahitian Style
Flour
Salt 
Pepper
Mahi Filets
Shallot
Dijon Mustard 
White Wine
Lemon Juice
Basil Leaves
How to Make Mahi Tahitian Style 
On a plate, mix flour, salt and pepper.
Lightly dredge the mahi filets through the flour mixture on both sides.
Add 1 1/2  tsp of butter to a frypan over medium high heat.
When butter just begins to sizzle, add the mahi filets. Cook until browned, about 3 minutes.
Flip the filets over and cook another 3 minutes. Then remove the filets to a plate and place in a warm oven.
In the same frypan over medium heat, add the remaining 2 1/2 tsp of butter.
When it comes to a sizzle, add diced shallots and sauté until softened about 2-3 minutes.
Whisk in Dijon mustard, juice from 1/2 lemon and 1/4 cup of  white wine.
Let the sauce reduce 3-4 minutes.
Remove the mahi filets from the oven, pour the thickened sauce over the top and finish with a sprinkle of torn basil leaves.
Two other great fish dishes you may like:
Baked Halibut with Tarragon Cream Sauce
Note:
The USDA classifies Mahi Mahi as a protein Food.
Each 3 oz serving provides 20 grams of protein.
In fact Mahi has also been called a complete protein, which means it contains all the essential amino acids your body needs to survive.
Plus it's rich in B vitamins.
And the good news is that with all this protein, the calorie count is low.
Also learn how to make your own Tahitian Vanilla.
Print Recipe
Mahi Tahitian Style
Mahi Tahitian Style is quick and delicious in the French Polynesian style. Often tarragon is added, but this recipe has a surprise ingredient.
Ingredients
1

Tbsp

Flour

1/4

Tsp

Salt

1/4

Tsp

Pepper

4

Tsp

Butter

Unsalted

1

Pound

Mahi filets

1

Shallot

Finely minced

1/4

Tsp

Dijon mustard

1/4

Cup

White wine

Chicken broth can be substituted

2

Tbsp

Basil leaves

Coarsely chopped
Instructions
On a plate, mix flour, salt and pepper. Dredge Mahi filets lightly in flour mixture on both sides.

Heat Frying pan to medium high heat and melt 1 1/2 Tsp butter until just sizzling. Add Mahi filets and sauté until browned on one side, about 3 minutes. Turn filets over and continue to sauté another 3 minutes. Remove from pan to plate and keep warm in oven.

Add remaining 2 1/2 Tsp of butter to frying pan over medium high heat. Add shallots and sauté until softened, 2-3 minutes. Whisk in Dijon mustard, lemon juice and wine, and allow to reduce 3-4 minutes.

Remove Mahi from oven and pour sauce over filets. Garnish with basil leaves.
Nutrition
Calories:
313
kcal
|
Carbohydrates:
6
g
|
Protein:
42
g
|
Fat:
9
g
|
Saturated Fat:
5
g
|
Cholesterol:
187
mg
|
Sodium:
571
mg
|
Potassium:
1006
mg
|
Sugar:
1
g
|
Vitamin A:
800
IU
|
Vitamin C:
1.5
mg
|
Calcium:
34
mg
|
Iron:
2.9
mg