These Crispy Baked wings are packed with flavor and are crispy and juicy all at the same time.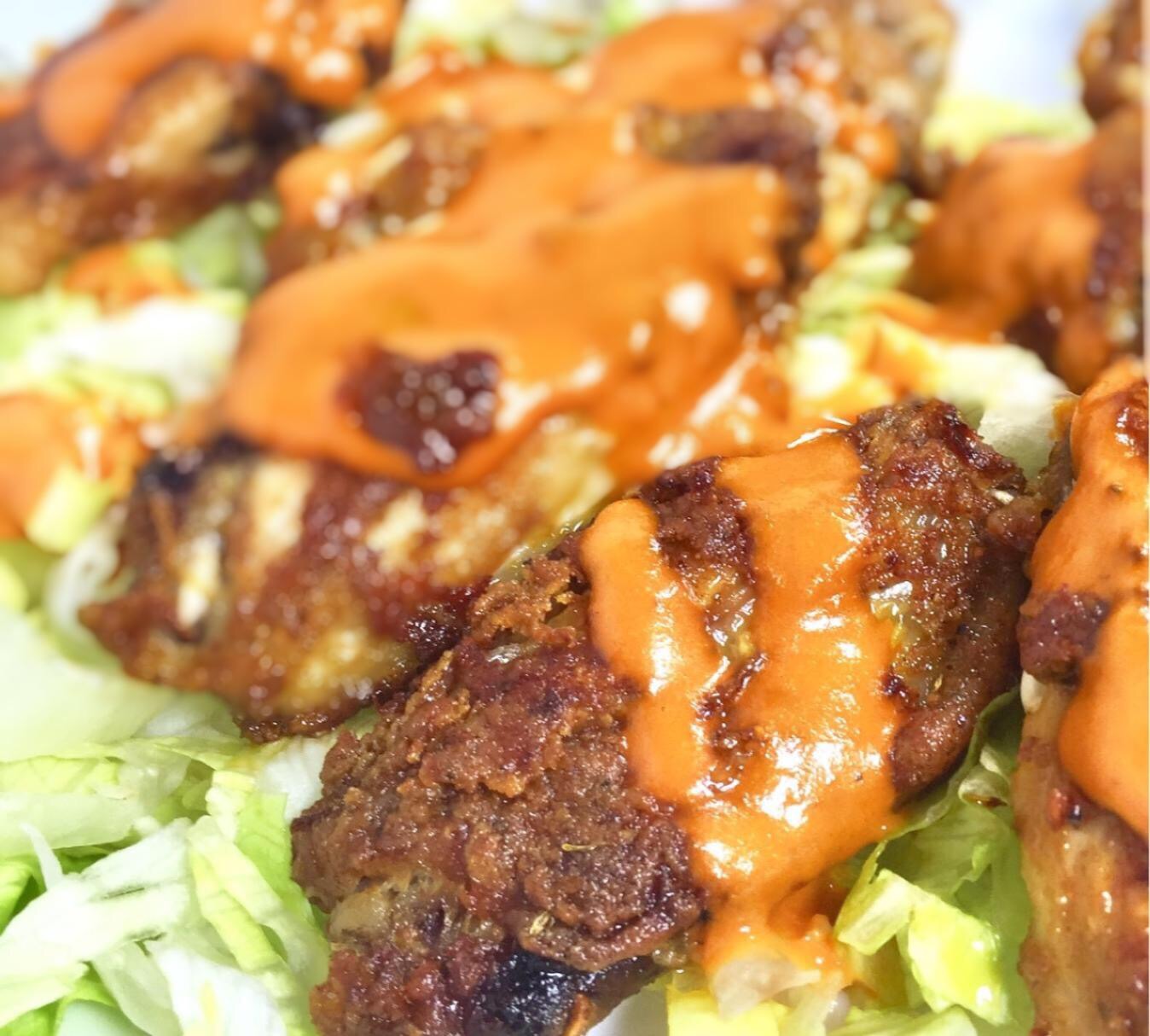 About Crispy Baked Wings
Who doesn't love chicken wings?
And there's a billion ways to prepare them.
Honey Wings, Hot Spicy Wings, Barbecue Wings, Garlic Wings, Sweet and Sour Wings.
Alton Brown on the Food Network makes his wings baked, then tossed in his spicy sauce.
Well, you get the idea.
They're all good in their own way.
It just depends on your taste and the level of heat that you like.
It also depends on how you want to prepare them.
Deep fried? Grilled? Slow Cooked? Baked?
Personally, I like wings that are packed full of flavor, and are crispy and juicy all at the same time.
But I'm not in favor of all the deep fried calories, so I bake them
Like these Crispy Baked Wings.
By themselves they have some heat from the spices, but not overwhelming.
I've ordered wings like that, where the actual flavor of the wings got lost because of all the hot pepper sauce.
They were so spicy, especially slathered in Super spicy buffalo sauce, they were difficult to eat.
Me? I actually like the flavors to blend so I tone it down.
I figure there are too many fabulous sauces out there that can really kick it up a notch for those die-hard super heat fans, like my husband, so I slather on extra sauce for him.
For the rest of us, you may enjoy these just as is.
I would describe the flavor as smoky, a bit spicy from the cayenne, absolutely juicy, savory and crispy.
And the best part is how easy they are. On a scale of 10-1, I would give these a 12 as a go-to party appetizer.
Ingredients of Crispy Baked Wings
Chicken Wings
Wondra flour 
Smoked Paprika
Garlic Salt
Black Pepper
Cayenne Pepper
Unsalted Butter
How to Make Crispy Baked Wings 
Preheat oven to 425 degrees F
Add flour, smoked paprika, garlic salt, black pepper and cayenne to a gallon zip lock bag.
Then add 12 chicken wings into the bag.
Zip the bag and shake to coat all the pieces.
Next, line a baking sheet with parchment paper.
When clean-up time, you'll thank me.
Then in a small dish, melt 2 Tb of butter in the microwave.
(Depending  on how cold your butter is, this should take about 20 seconds.)
Pour the butter in the middle of the parchment lined baking sheet and one by one remove the floured wings.
Dip each into the butter lightly on each side and add it to the sides of the pan.
When the last wing us dipped on each side, place the pan into the preheated oven and set your timer to bake 30 minutes.
Then flip the wings over and bake an additional 15 minutes.
 Notes 
I love to serve these hot wings over shredded cabbage not only for presentation and taste, but also for super crunch.
Serve as is, but my favorite wing sauce of all time is Wing-Time.
You can get it mild or hot, but unless you like your wings really hot, mild is super spicy enough for me.
Also try Asian Wings with Orange Sauce.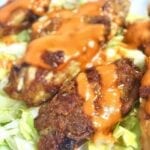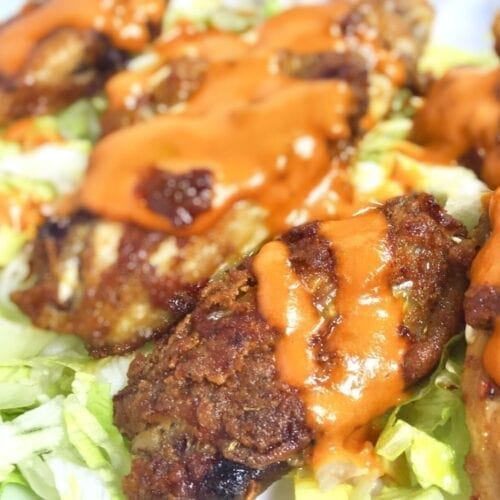 Print Recipe
Crispy Baked Wings
These Crispy Baked Wings are juicy, savory, smoky, extremely easy and a perfect appetizer for your next Suer Bowl Party.
Ingredients
6

Whole chicken wings

Tips removed and. It into two pieces at joints

1/3

Cup

Flour

1

Tbsp

Smoked Paprika

1/2

Tsp

Garlic salt

3/4

Tsp

Black pepper

1/2

Tsp

Cayenne

2

Tbsp

Unsalted Butter

Melted
Instructions
Preheat oven to 425 degrees F

Add flour, smoked paprika, garlic salt, pepper, and cayenne to gallon sized zip lock bag. Shake ingredients to mix, then add the 12 chicken wing pieces into bag and once again shake to evenly cover the wings

Line a baking sheet with parchment paper and pour melted butter in middle. Lightly dip each chicken wing into butter on each side. Place in oven and bake 30 minutes, then turn wings over and continue to bake 15 more minutes. Serve with your favorite sauce.
Nutrition
Calories:
190
kcal
|
Carbohydrates:
18
g
|
Protein:
2
g
|
Fat:
12
g
|
Saturated Fat:
7
g
|
Cholesterol:
30
mg
|
Sodium:
586
mg
|
Potassium:
102
mg
|
Fiber:
1
g
|
Vitamin A:
2265
IU
|
Calcium:
8
mg
|
Iron:
1.7
mg