There is a huge difference between grassfed beef and organic, but it seems to be carefully hidden from the public.
When you go to the meat department of a grocery store and choose beef, which package do you ultimately buy – grassfed  beef or organic?
When it comes to food for ourselves and our families, I think we all have been conditioned to believe that choosing anything that says "organic" is much better overall.
But that is not always the case, especially when it comes to how beef is raised.
Let's start with the labels you find on meat at the grocery store. The labels that stand out the most are Grassfed and Organic.
Organic Label
The USDA standards say that in order to qualify as "organic" the cattle rancher must demonstrate that they are 1) protecting natural resources; 2) conserving biodiversity; and 3) are only using approved substances.
Sounds good on the surface, right? But, there is a gray line here. It really doesn't say how the cattle are raised.
It also gives the impression that no antibiotics are used. In fact, the opposite is true. 
The organic label actually allows the use of antibiotics in the first days of life.
They do not address animal welfare, and do not require testing of soil, water, and feed.
Have you ever driven past a cattle feed lot where, way before you see it, you can smell it?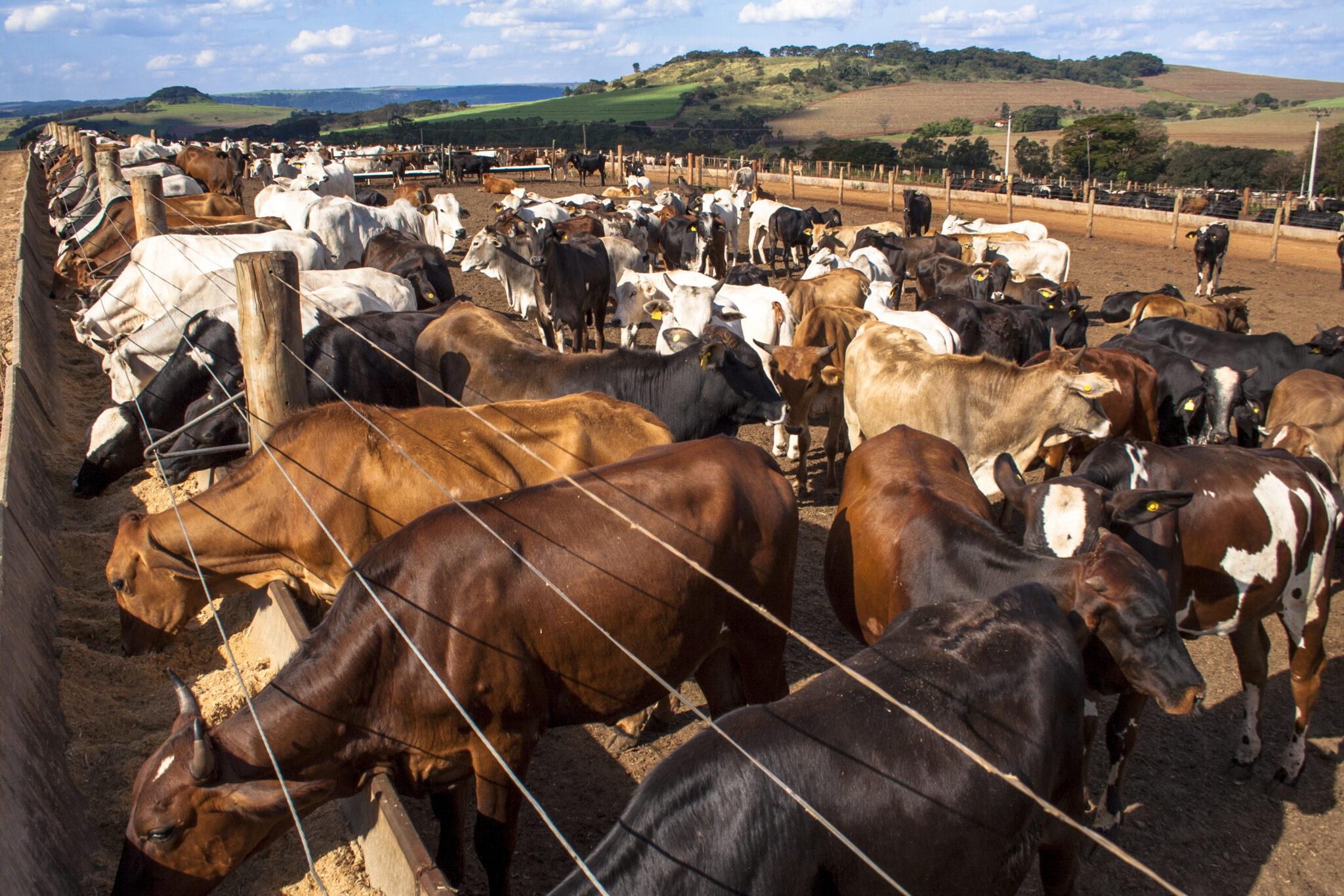 The cattle are crowded into dirt pens and are fed a diet of corn and soy that was labeled organic by the USDA.
This diet ensures faster growing, fatter cattle that can be brought to market much earlier so the ranchers can turn a quick profit.
Unfortunately, the crowded conditions of feedlots as well as this grain diet also cause cattle to have health problems due to their ruminant digestive system.
Basically this means that the natural state of cows is to eat grasses (cellulose), which are easily digestible for them. In turn, their grass diet breaks down into protein.
However, when fed grains, their rumens have a high PH level, which leads to sickness and the necessity of antibiotics to heal them.
Grassfed Beef Label
The Grassfed beef label brings visions of cattle contentedly roaming through pastures for all of their lives and, although this is true for many reputable ranches this is not true for all ranches that bear the Grassfed beef label.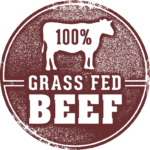 The reason for this is that the USDA does not provide specific rules for the term "grassfed," which allows Big Ag to step in and label it any way they see fit.
Unfortunately, they play fast and loose with the term if it suits their financial purposes.
They label their beef "grassfed" even if their cattle were only raised on grass for a small part of their life and then finished in a feedlot to fatten up.
This manipulation, which has been going on for years, was totally unfair to the public who truly believed they were getting healthy grassfed beef.
However, the sad truth is because of these lax rules, people didn't know that the food they were buying from the grocery stores was actually hurting their health.
Then, after people ate this feedlot beef, the medical community came out and stated that eating beef caused high cholesterol and therefore caused heart attacks.
But they never discussed the difference between eating this grocery store feedlot beef, and eating beef that was pastured on ranches.
The truth is there is a huge nutritional difference between grassfed beef and organic grain fed beef.
For example, let's take 8 ounces of grass fed beef and compare it to the same amount of grain fed beef and see the nutritional differences:
Grassfed Beef 
Calories:

 

432

Protein:

    

43 g

Total fat:

   

28 g

Saturated fat:

 

12 g
Omega fat:

 

200 mg
CLA:

 

.72%

Vit E:

 

 

.8 mcg
Vit K:

 

2.4 mcg

Niacin:

18 mg

Vit B6:

. 8 mg

Folate:

 

28 mcg
Vit B12:

 

4.8 mcg
Iron:

 

4.8 mg
Magnesium:

 

49 mg
Zinc:10 mg
Grain Fed Beef
Calories:568
Protein:

 

38 g
Total fat:44 g
Saturated fat:16 g
CLA:.33%
Vit E:.4 mcg
Vit K:

 

1 mcg
Vit B6:.8 mg
Folate: 16 mcg
Vit B12:1.7 mcg
Iron:4 mg
Magnesium:

 

38 mg
Zinc:

 

9.6 mg
The numbers are very telling. In the same amount of beef, grass fed beef has 28% fewer calories, 40% less fat, 10% less protein, 50% more vitamin E and over twice as much vitamin K than grain fed beef. 
Plus grassfed beef has over twice as much CLA (conjugated linoleic acid), a healthy type of fat that can actually reduce fat in your body.   
Overall pastured grassfed beef has a clear nutritional advantage over feedlot grain fed beef which may be labeled as organic.
These numbers prove that the natural way of raising ruminant animals is absolutely the healthier way for consumers.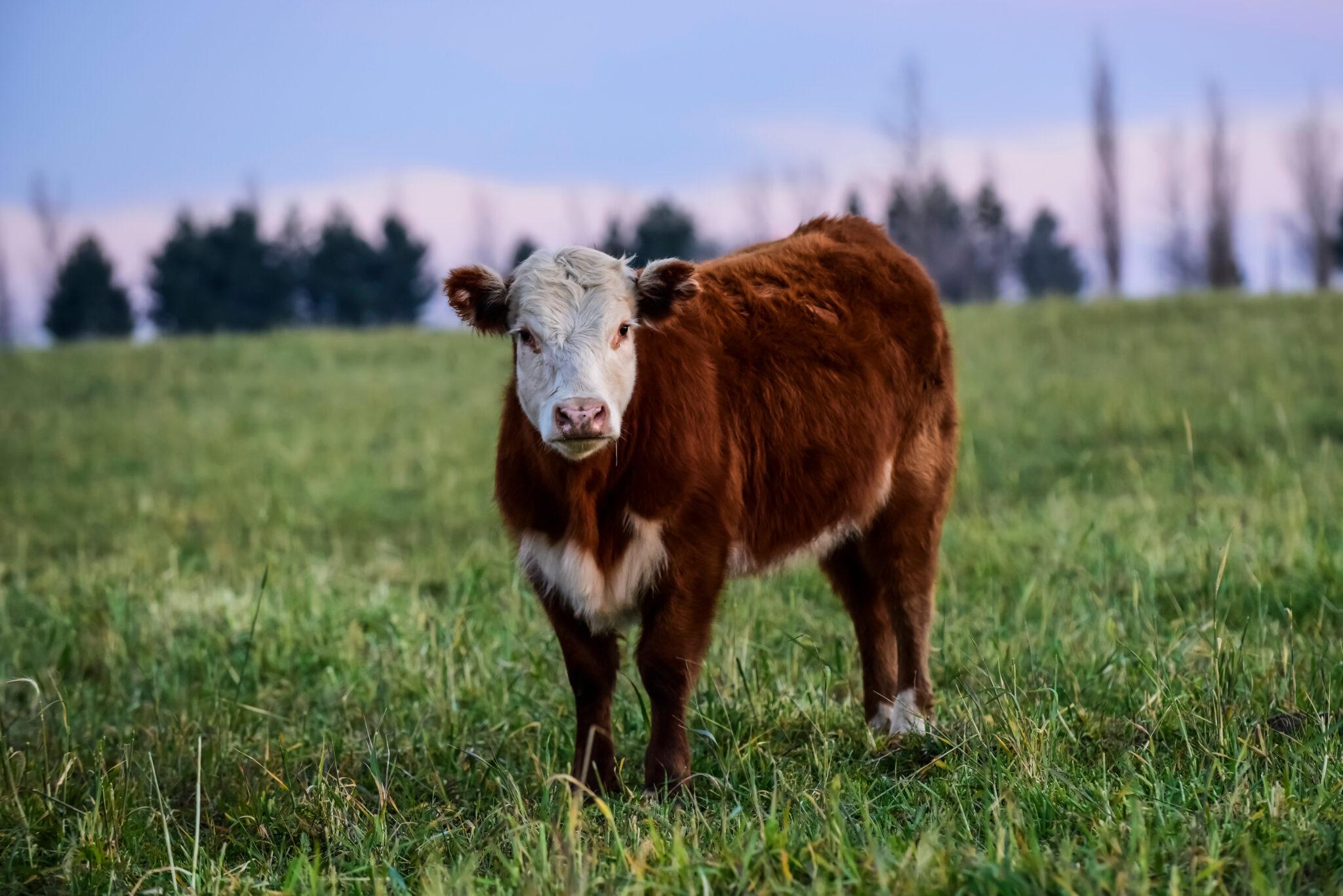 From a consumer's standpoint, the biggest plus is healthier food because of the increased phytochemicals in the soil which develops these lush grasses.
So when you're eating grassfed beef, you are receiving a huge amount of these phytonutrients.
Where Can You Buy Grassfed Beef?
The first step is to find honest ranchers near you who employ the highest standards for their cattle.
They label their cattle Grassfed, because they truly are pastured from start to finish.

Also, because of manipulative labeling, be sure the label states 100% Grass Fed Beef.
This way you know that the beef you are buying is raised their entire lives on grass and therefore is much healthier for you and your family.
One way to find grassfed beef near you is on www.eatwild.com. Click on your state and you will be able to see where you can find ranches that sustainably raise cattle close to where you live.
This is where I found Cunningham Pastured Meats.
Sean and Liz Cunningham of Cunningham Pastured Meats are great examples of ranchers who truly care for their cattle and their land. 
They are fourth generation cattle ranchers. After college, Sean and Liz went back to the ranch and began to employ some of the sustainable methods they had learned.
One of those methods involve "regenerative land management,"  which helps restore soil health for water retention, reduces water runoff, increases land productivity, enhances plant and wildlife biodiversity, and therefore grows healthier food.
For cattle ranchers this means richer carbon-induced soil which grows lush phytonutrient-rich grasses for the beef to graze on, as well a method managing cattle rotation so that no part of the land is depleted.
Plus it means, with this type of natural management, that the soil continues to renew itself and grow vitamin-enriched forage grasses to provide the healthiest cattle for generations to come.
Sean and Liz Cunningham, along with their five beautiful children, live and work hard on their land to raise healthy animals.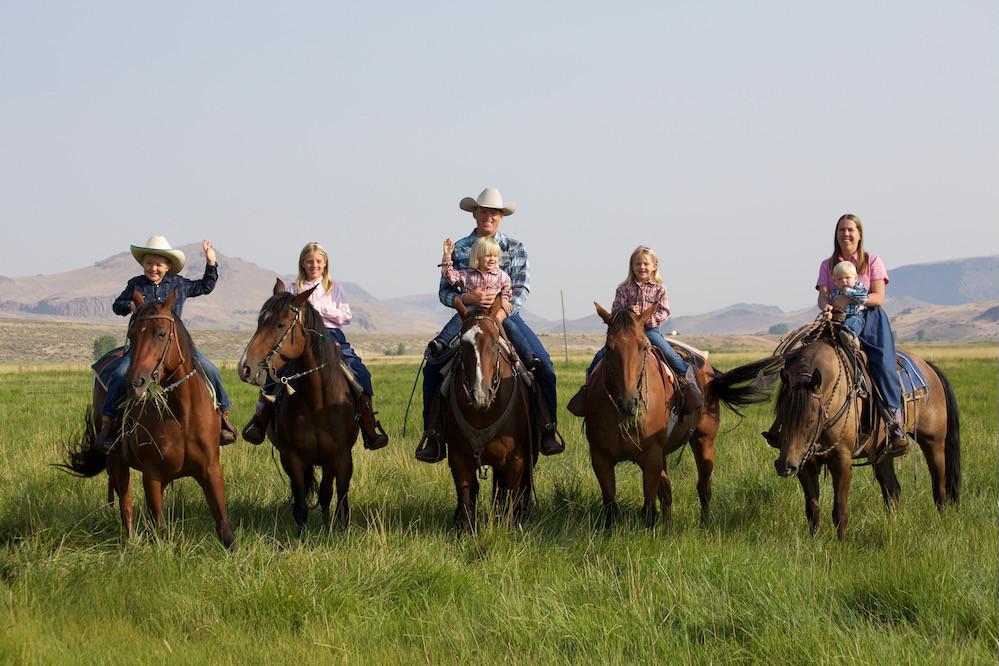 Although grassfed beef is their focus, they also raise healthy pastured pork, lamb and chickens. All of their animals are raised without antibiotics, hormones or GMO's.
I recently had a chance to speak with Liz and asked her about how big corporations are now vying to take over family ranches and how they're handling it.
"Of course this is a concern of ours," she replied. "We ask this question a lot. Are big corporations always the worst thing in the ranch world or not? Ranchers and farmers throughout history have always struggled because they have to do everything: bookkeeper, rancher, tractor driver, marketer, insurance specialist, mechanic, etc. Over time the ones who have done well have continued on and the ones who could not adapt have eventually consolidated or have been sold. It is not a job for the faint of heart."
She added, "Corporations allow some of these jobs to be fulfilled by people who are specialized in that field. So they may have one bookkeeper for several ranches, an HR director and managers for all the different ranches. Corporations in themselves are not evil. There are good corporations all over the place. However, it's more about how the corporation is run that makes the difference when it comes to consolidating ranches and farms. We feel like the family and community are a major part of the ranching lifestyle, so if a corporation that is running a ranch can keep that in mind and be a major part of their goal, then I don't find it too much of a problem. But the issue comes when the corporation does not care about these aspects of ranching and completely disregards it."
She and Sean believe smaller ranchers and farmers are needed to keep corporation acquisition in balance because they certainly don't want an entire community to be bought out by a corporation. She also added that ranching is typically not extremely profitable either, so that keeps big corporations from wanting to take over a lot of land.
I asked her what she thinks about plant based food, especially since the current administration seems to be against beef and also mentioned that Bill Gates just bought a huge amount of land in Wyoming, as well as 17 other states, for the purpose of pushing plant based foods.
She replied, "It's just crazy that people will believe that intensive, industrial farming can somehow produce a healthier, more sustainable product for the human population."
"I think it's the perception of the food they end up getting at the supermarket," she continued. "A bag of lettuce makes you think of a quaint little garden, versus a steak makes you think of a cow and that the cow had to die to make that food. The frustrating thing is that the method of how the lettuce is produced is completely not what people think. Massive industrial farming and tilling that is required to get you that fancy bag of lettuce is not without lots of death and destruction. Industrial farming kills countless numbers of rodents, small animals, bugs, and soil diversity. This is not to demonize industrial farming, but to think that the bag of lettuce at the grocery store is less destructive to the environment than cattle ranching is not a complete picture."
She added that people are getting so far removed from their food and that's why they are working to build relationships with people so they understand the ups and downs of raising animals and how we all should be good stewards of the land. Whole food can't be fabricated. It is more of an art than a science when raising food.
Finally, I was curious why grass fed beef is generally more expensive.
She agreed that it was and said one word, "Processing."
She continued, "Believe it or not, with the exception of chickens, it does not cost us much more to raise our animals on pasture than it does on a feedlot to finish beef. However, our scale and processing costs make all the difference. Did you know that there are only 4 meatpackers in the US that own more than 80% of the meatpacking and they are capable of processing between 1,000 and 5,000 animals every day! The small processor that we use to package our meat processes only up to 50 animals a week. That's a BIG difference from 5,000 a day."
"Obviously, there is big cost difference between a processing plant like that and a small processing facility like we use," she added. "To process a cow at a small scale processing facility is between 5-6 times more expensive than the big processing plants. Economies of scale are definitely not on our side for small facility processing. However, this is something that the big processing plants cannot provide and that is security in your health and well-being."
She added that large processing companies that butcher 5,000 animals a day find it hard to keep track and make sure that all the animals that are coming in are healthy.
"Do you think that the end product was processed completely safe?" she asked. "We don't even have to speculate, it's on national news!! In December, 5.1 millions pounds of meat was recalled due to salmonella contamination. There were other large-scale recalls in 2018 as well."
That is certainly something to think about. The next time you go to Costco, Walmart or any major grocery store chain, know that all the meat displayed is coming from the 4 major processing companies whether it has grassfed or organic written on the label. 
By using a small processing facility they know that their meat is safe and has gone through the proper steps to assure it's safe processing and that all animals are also processed and packaged separately. 
That means that in the unlikely event that meat is recalled, it is extremely traceable since every animal has a lot number that can be traced back to the day it was processed.
That way you know there aren't 100 different cows in your hamburger, just one, clean and healthy cow.
Pamela Young, publisher of Two Cups of Health and author of Natural Healing Foods, focuses her website on healthy eating and living.