Creamy Lemon Chicken Soup is not only delicious but nutritious as well with the addition of celery, carrots and onions.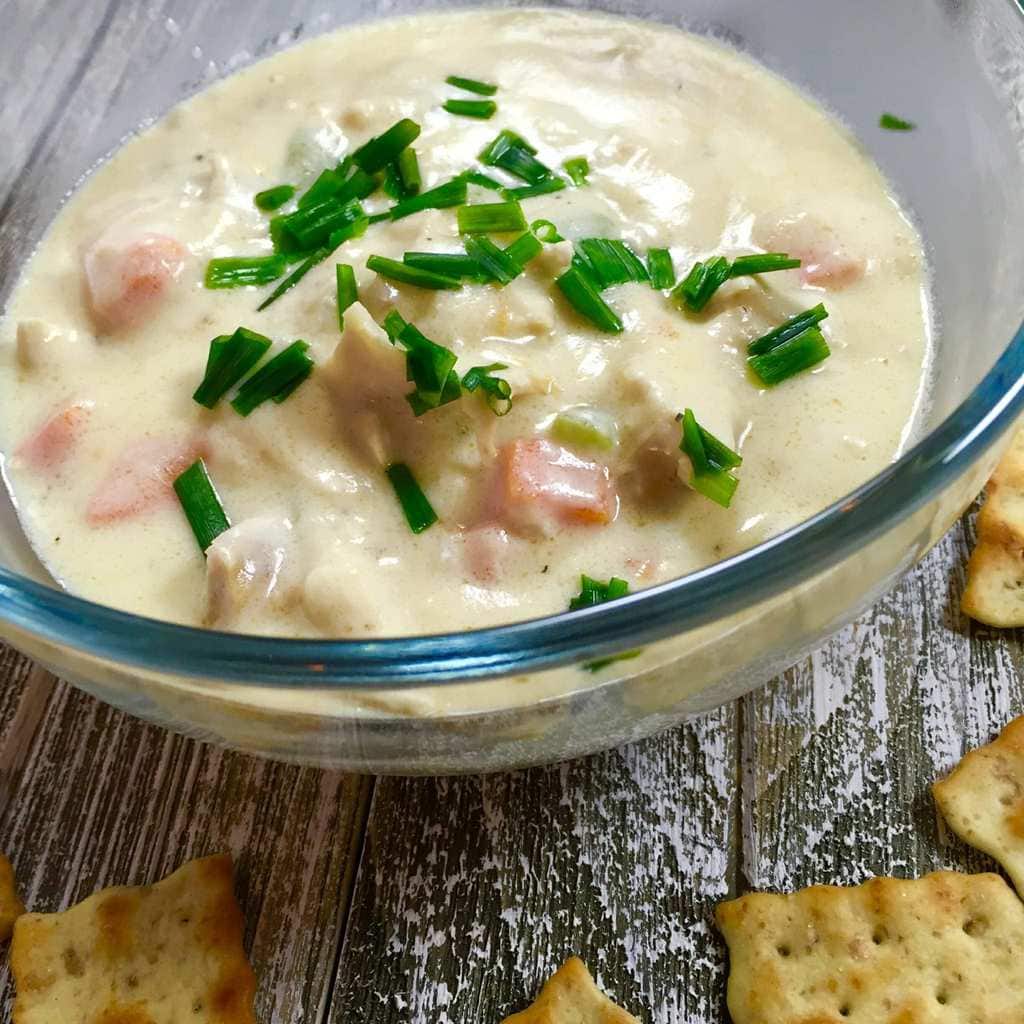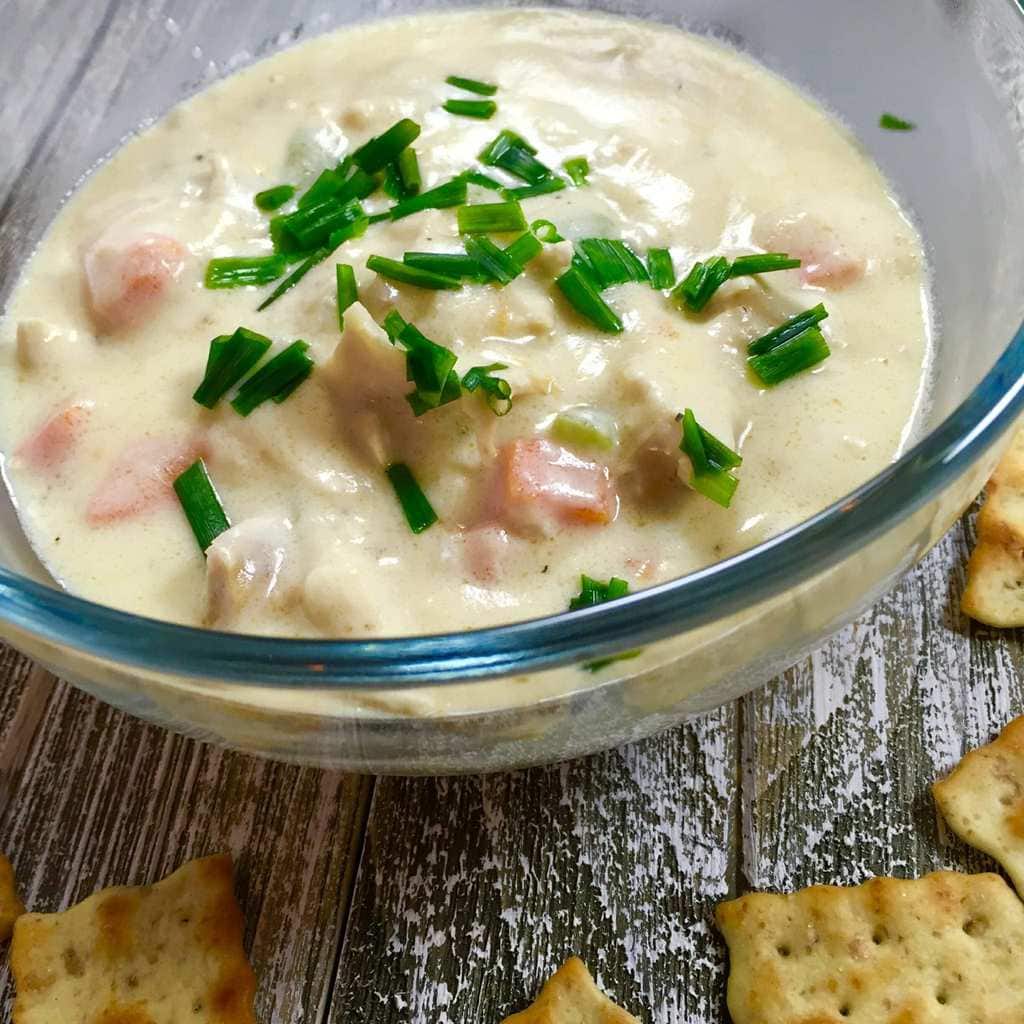 Chicken soup has always been a favorite of mine. But as far as chicken soup recipes, this creamy chicken soup is a real standout.
I think I first fell in love with soup when I was in elementary school. At lunchtime I would come home and make my own lunch. I know…I was an unusual kid. My go-to lunch was almost always Campbell's Tomato Soup. Not only great tasting but easy to make for a kid.
As I grew older and "more sophisticated," I discovered Vichyssoise. Creamy cold potato soup with leeks, topped with chives. Who knew anything could taste so wonderful?
Soup is still a favorite of mine. In the summer, crunchy cold gazpacho is refreshing. And when I want hot soup, French Country Chicken Soup fills the bill. But on absolutely frigid days like we've had lately, I wanted more of a soup that was like a big hug. The creamy kind of soup that warms you from the inside out. Something decadent. Like this Creamy Lemon Chicken Soup.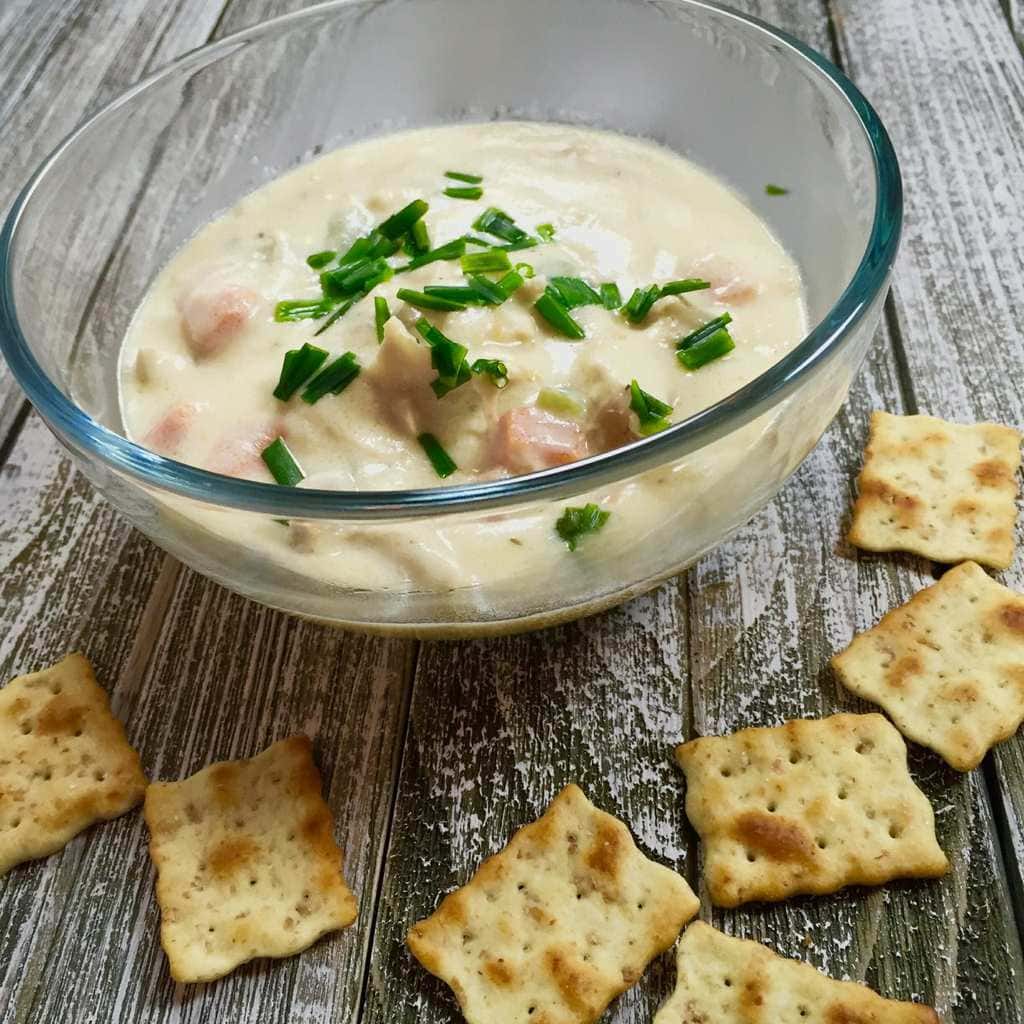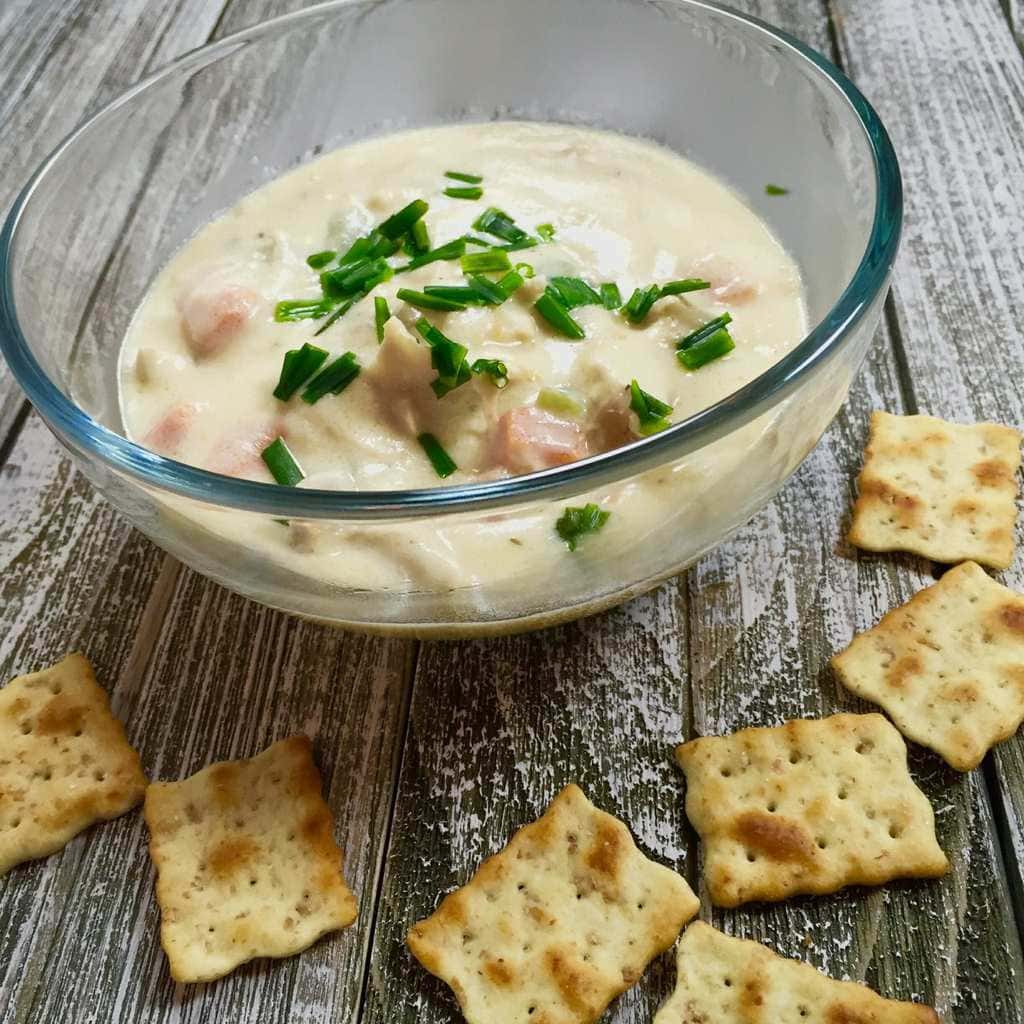 This soup comes together so easily.
Ingredients for Creamy Lemon Chicken Soup
Butter
Celery
Onions
Carrots
Chicken
Flour
Milk
Salt
Pepper
Paprika
Garlic Powder
Chives
How to Make Creamy Lemon Chicken Soup
Most great soups begin with a Mirepoix. That great combination of celery, onions and carrots that add incredible flavor and depth to the soup. So in a soup pot, add butter and when it just begins to sizzle add in the diced celery, onions and carrots and let it cook 6-7 minutes. This  will caramelize the vegetables and give the soup additional flavor. Then add in the cooked chicken and continue cooking for 1 minute.
Then remove the vegetables from the pot and set them aside while you make the roux. This process is easily made by adding additional butter into the pot and then sprinkling in the flour. Cook it for about 1 minute and then add in the milk and continue stirring until thickened. And then add the vegetables and chicken back into the sauce and turn the soup down to low.
To finish, add in salt, pepper, paprika, garlic powder and lemon juice.
To serve, ladle into bowls and garnish with chives.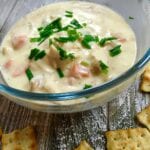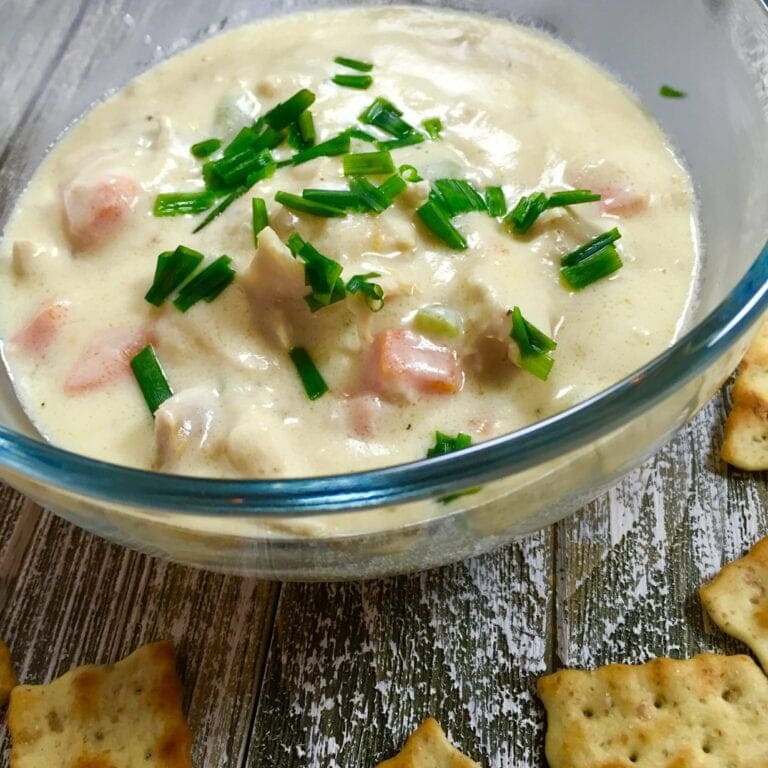 Print Recipe
Creamy Lemon Chicken Soup
Ingredients
Instructions
To a stockpot over medium high heat, add butter then add celery, onion and carrots and sauté 7-8 minutes. Remove from pot and set aside.

To same stockpot add butter and flour. Allow to cook for 1 minute then add milk and stir until thickened. Add salt, pepper, smoked paprika, garlic powder and lemon juice. Simmer on low 5 minutes.

Add to serving bowls and top with chives.
Nutrition
Calories:
224
kcal
|
Carbohydrates:
12
g
|
Protein:
9
g
|
Fat:
16
g
|
Saturated Fat:
8
g
|
Cholesterol:
53
mg
|
Sodium:
437
mg
|
Potassium:
268
mg
|
Fiber:
1
g
|
Sugar:
6
g
|
Vitamin A:
1920
IU
|
Vitamin C:
16.4
mg
|
Calcium:
119
mg
|
Iron:
0.6
mg