Just in time for summer, these Turkey Poblano Sliders are perfect for barbecues. Unlike regular turkey sliders, these are kicked up a notch with Poblano peppers.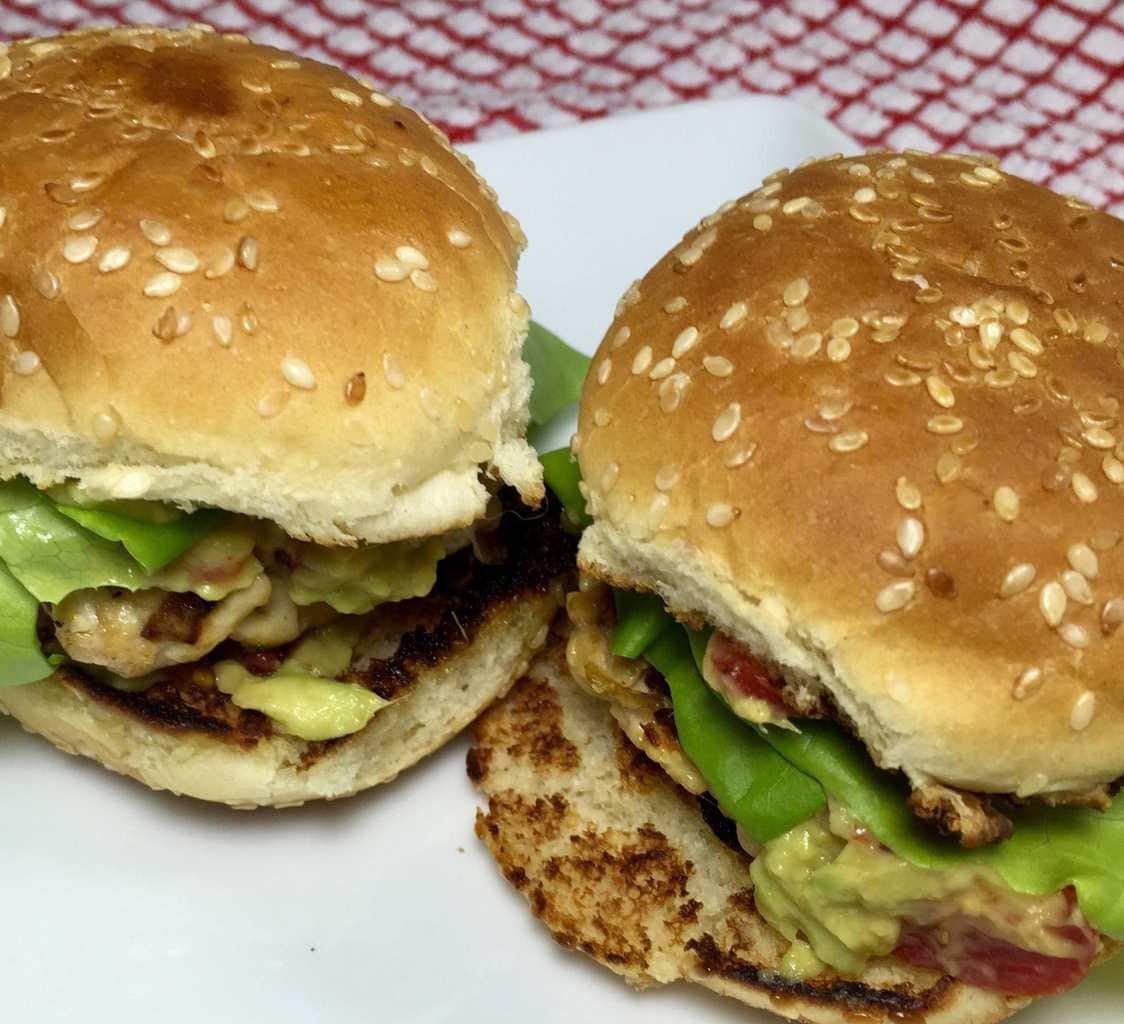 About Turkey Poblano Sliders
Okay, I admit it. When it comes to super spicy food, I just can't do it.
The flavor of chilies is fabulous, but the heat…well, not for me.
But I finally found the perfect chili that's mild, super flavorful and can be used in so many recipes.
The humble poblano.
After a trip to Santa Fe, New Mexico, I have to say Chili Rellanos are right up there with my favorite dishes of all time.
There was just a hint of rich spiciness, but the cheese and the creamy sauce tamed it so you could really taste the flavor.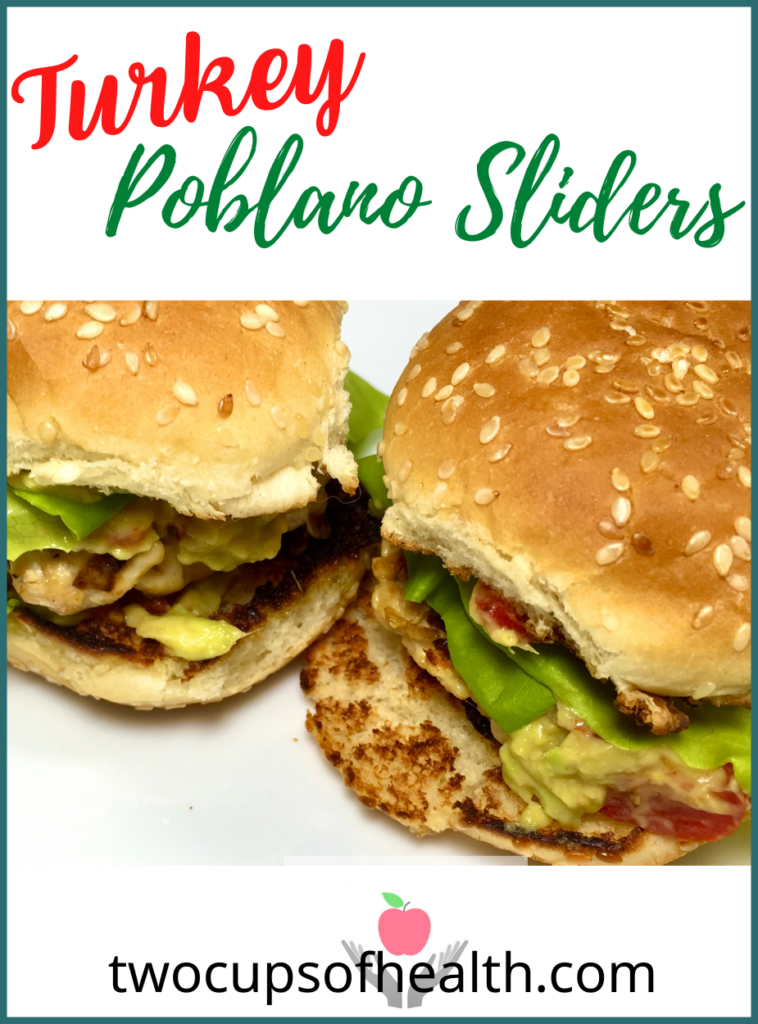 So, with poblanos in mind, I began to experiment with other foods that would really be enhanced by the subtle spice of the poblanos.
Scrambled eggs were wonderful with the chopped poblanos, especially with the addition of cheese.
Then, when we were planning on grilling burgers, I thought why not add in some onions and poblanos?
And for lower calories, I substituted turkey for the beef.
The result was really great.
Ingredients of Turkey Poblano Sliders 
Poblano Pepper
Shallots
Olive Oil
Ground Turkey
Salt
Pepper
Slider Buns
Butter
How to Make Turkey Poblano Sliders
Turkey Poblano Sliders are super easy to make and the taste is beyond delicious, due to the fact that the peppery, oniony flavor is mixed in the ingredients before cooking.
To tame the fire, first remove the seeds and membrane from a poblano pepper and finely dice it.
Then finely dice a shallot.
Add olive oil to a frypan over medium high heat and sauté together until shallots are just carmelized, about 3-4 minutes.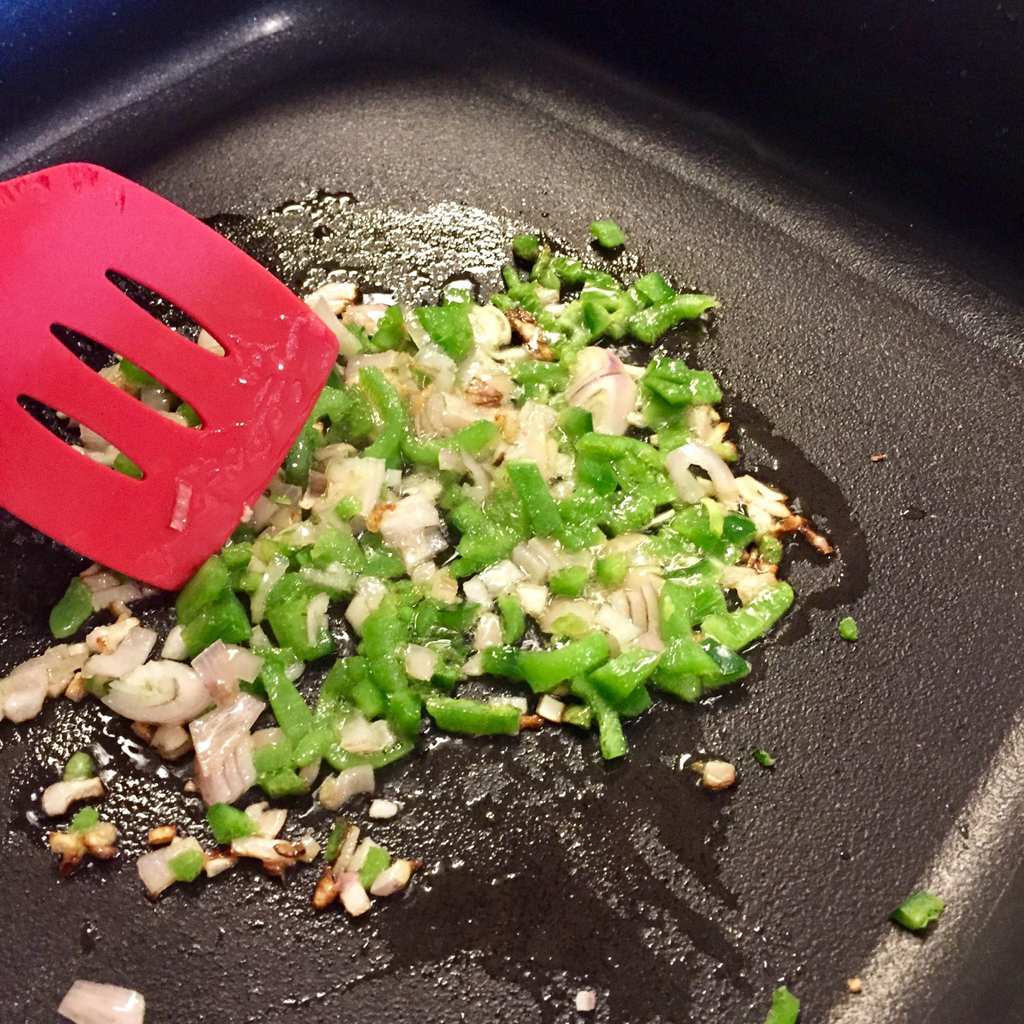 Then  add the peppers and onions to ground turkey and pat into slider sized patties.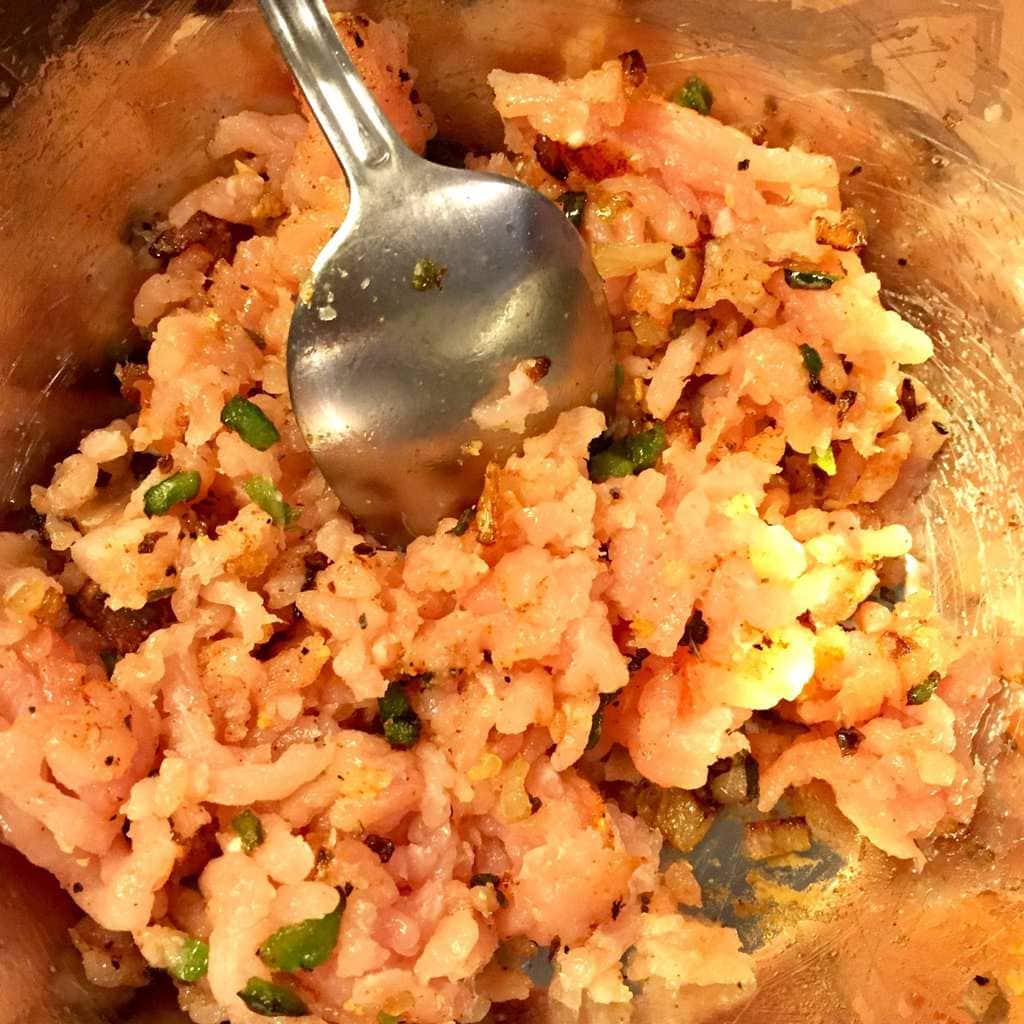 Cook them on each side for 3-4 minutes.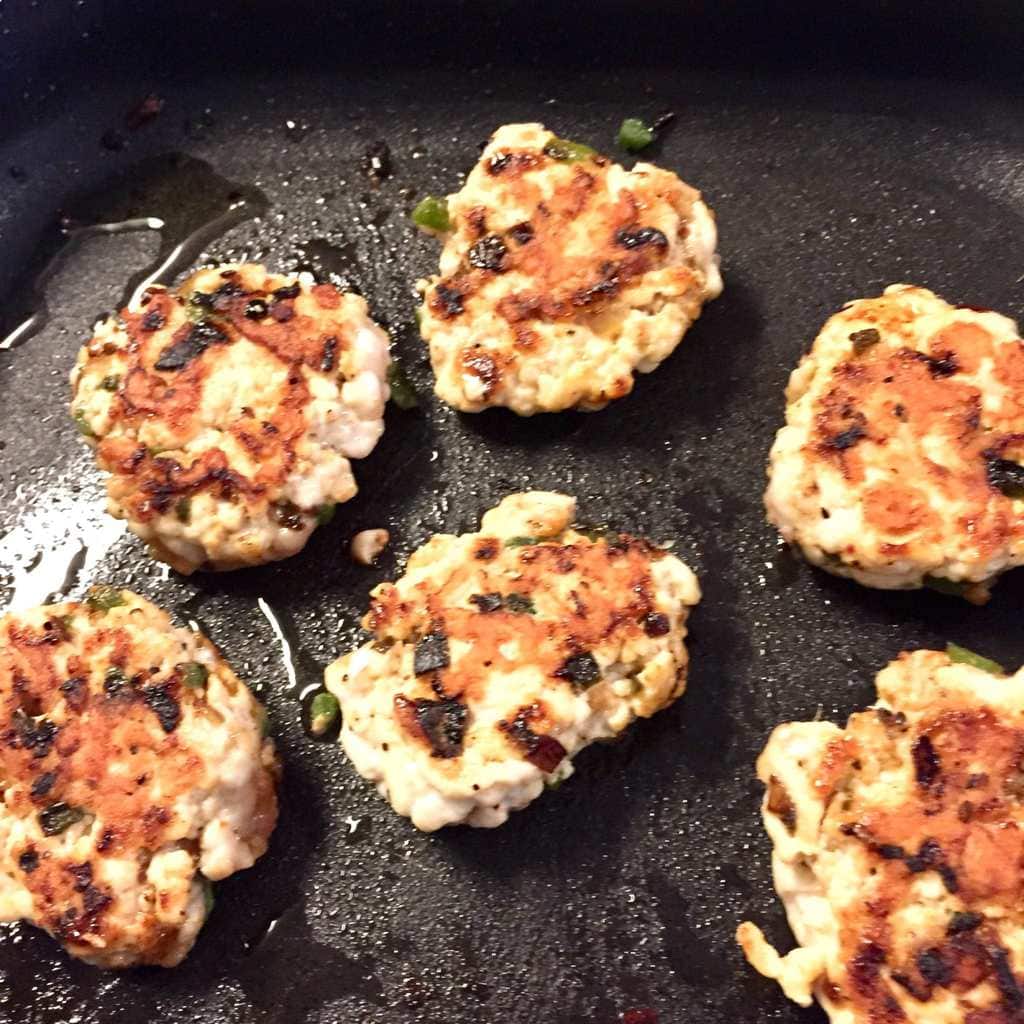 Butter the slider buns and toast them in the saute pan for about 1 minute.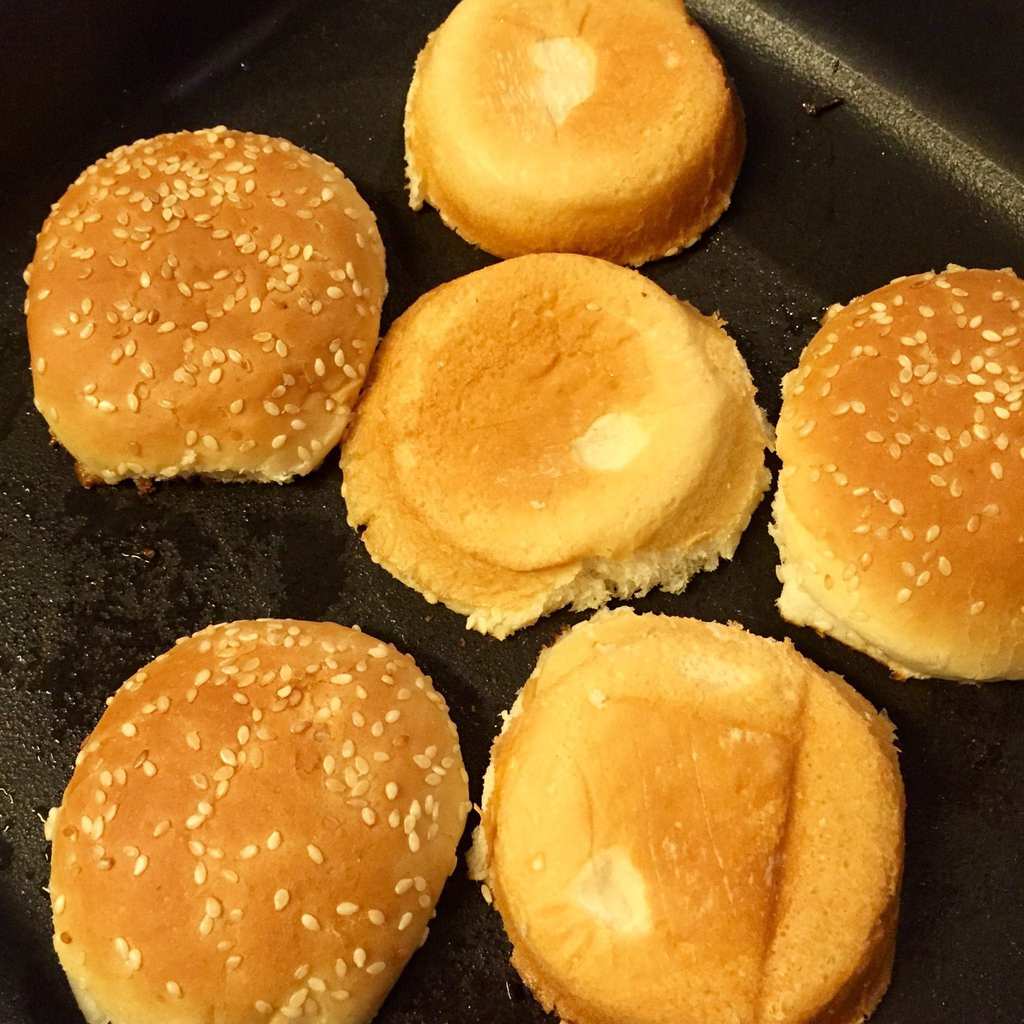 Add the slider to the bun. Top with guacamole and lettuce and totally enjoy.
I think you'll love these easy sliders as much as we do.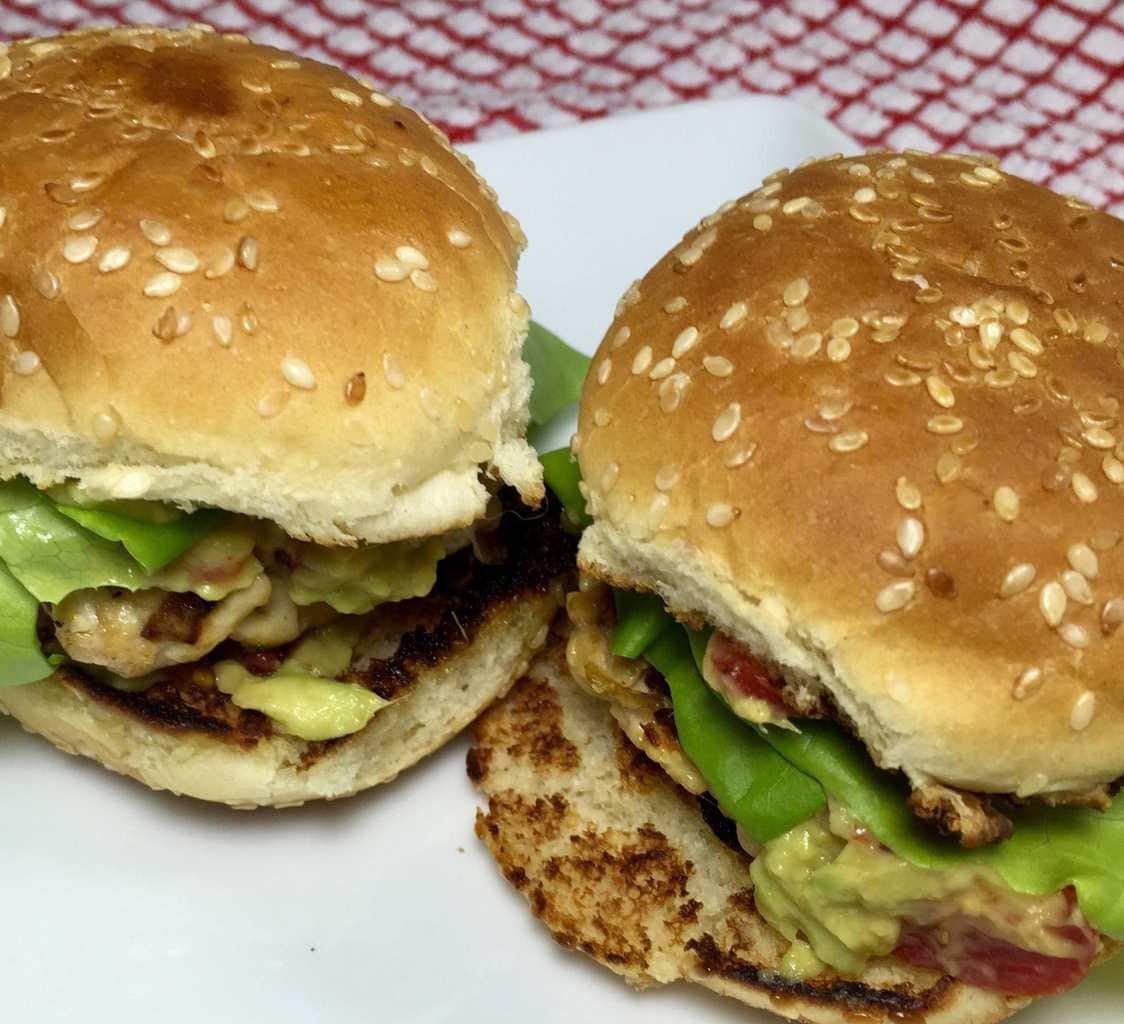 Notes
Having lived in Scottsdale, Arizona with all of the wonderful Mexican food there, I really got to know my peppers.
These little guys range in heat from "Humm, I'm not even sure I can taste the pepper"…to "Holy Toledo, I desperately need water…Now!"
There's actually a
Scoville Heat Rating
 on peppers, named after Wilbur Scoville, a chemist who decided to test the heat of all peppers.
He measured it in units.
For instance both a pimiento and a bell pepper measures 0 units because of their mildness.
Then you go to Paprika which measures 50-200 units.
And further up the scale is a Poblano, which measures 500-2000 units.
By the way, when a poblano is dried, they are then called Ancho Chilies.
Just a bit hotter on the scale is the Anaheim at 500-2500 units.
The Jalapeño comes in at 2500-8000 units of heat and the Chipotle's heat rating is 5000-8000.
Hatch Chilies? 5000-8000. These chilies really can get Really hot.
The Serrano registers 8000-22,000. Yikes!
And Cayenne 30,000-50,000! That's why you use it so sparingly in recipes.
But the hottest of the hot is the Carolina Reaper. This little guy packs 1,200,000-2,100,000 units in the heat scale. I can't even conceive that!
Me? As I said I go for more mild chiles. Like the Poblano, which is perfect in these Turkey Poblano Sliders.
But if you're tougher than me, any of the above chilies can be substituted.
If you like this recipe, please leave a comment below and pin us on Pinterest!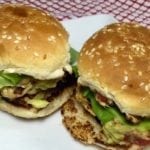 Print Recipe
Turkey Poblano Sliders
Just in time for summer, these Turkey Poblano Sliders are perfect for barbecues. Unlike regular turkey sliders, these are kicked up a notch with Poblano peppers.
Ingredients
1/2

Large

Poblano Pepper

Diced

1

Large

Shallot

Diced

2

Tsp

Olive oil

1/2

Pound

Ground Turkey

1/4

Tsp

Salt

1/4

Tsp

Pepper

4

Slider Buns

1

Tsp

Butter
Instructions
Sauté diced peppers and onions in 1 tsp of olive oil over medium high heat. Allow to cook until onions are caramelized and peppers are soft, about 3-4 minutes.

Add peppers, onions, salt and pepper to ground turkey and mix to combine. Roll into balls about the same size as a golf ball and flatten each into a patty.

Add 1 tsp olive oil to pan over medium high heat and add to grill. Cook 3-4 minutes on each side until cooked through. Remove to plate.

Butter slider buns and place cut side down on grill until lightly toasted, about 1 minute.

Add turkey burger to bottom of each bun. Add turkey burger. Top with your favorite toppings. ( I used prepared guacamole and lettuce. )
Nutrition
Calories:
122
kcal
|
Carbohydrates:
11
g
|
Protein:
10
g
|
Fat:
3
g
|
Cholesterol:
22
mg
|
Sodium:
122
mg
|
Potassium:
135
mg
|
Fiber:
1
g
|
Sugar:
1
g
|
Vitamin A:
80
IU
|
Vitamin C:
11
mg
|
Calcium:
16
mg
|
Iron:
0.9
mg