Creamy Lemon Chicken Soup is not only delicious but nutritious as well with the addition of celery, carrots and onions.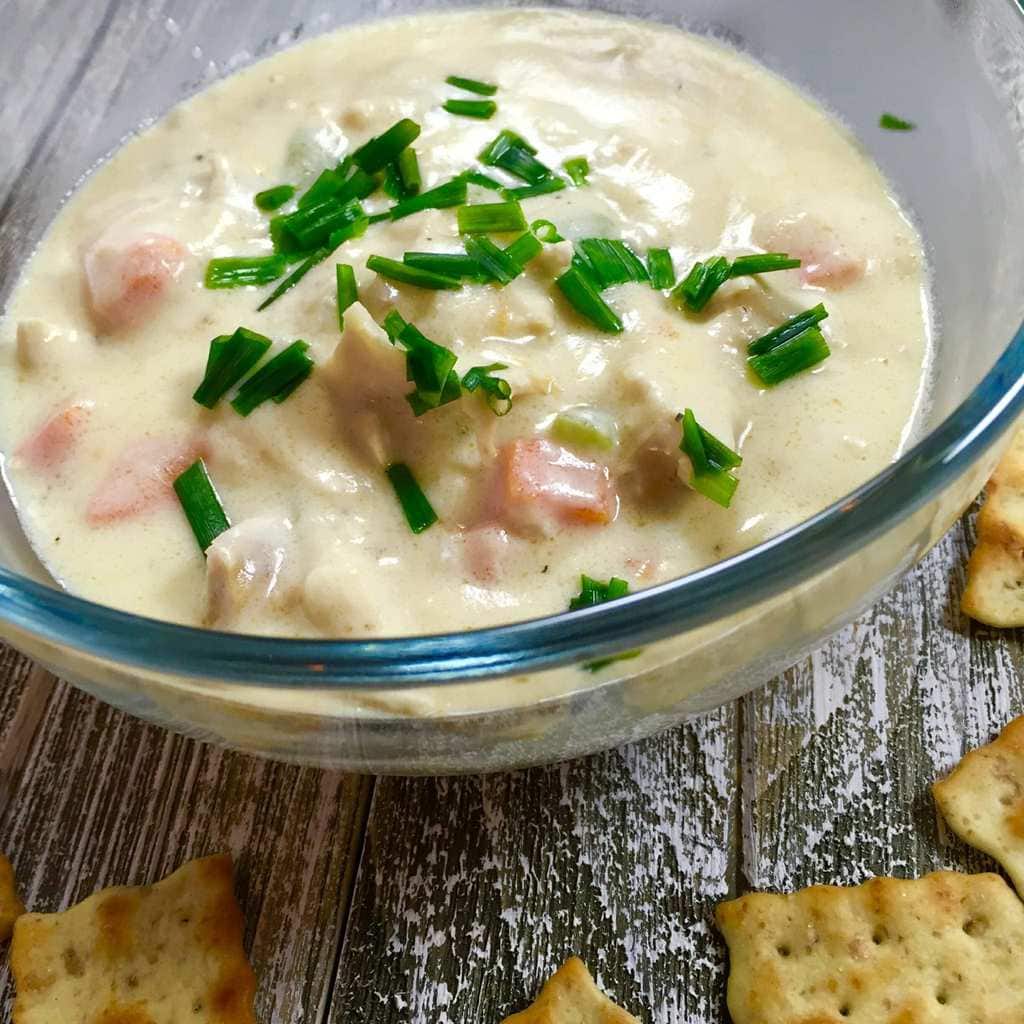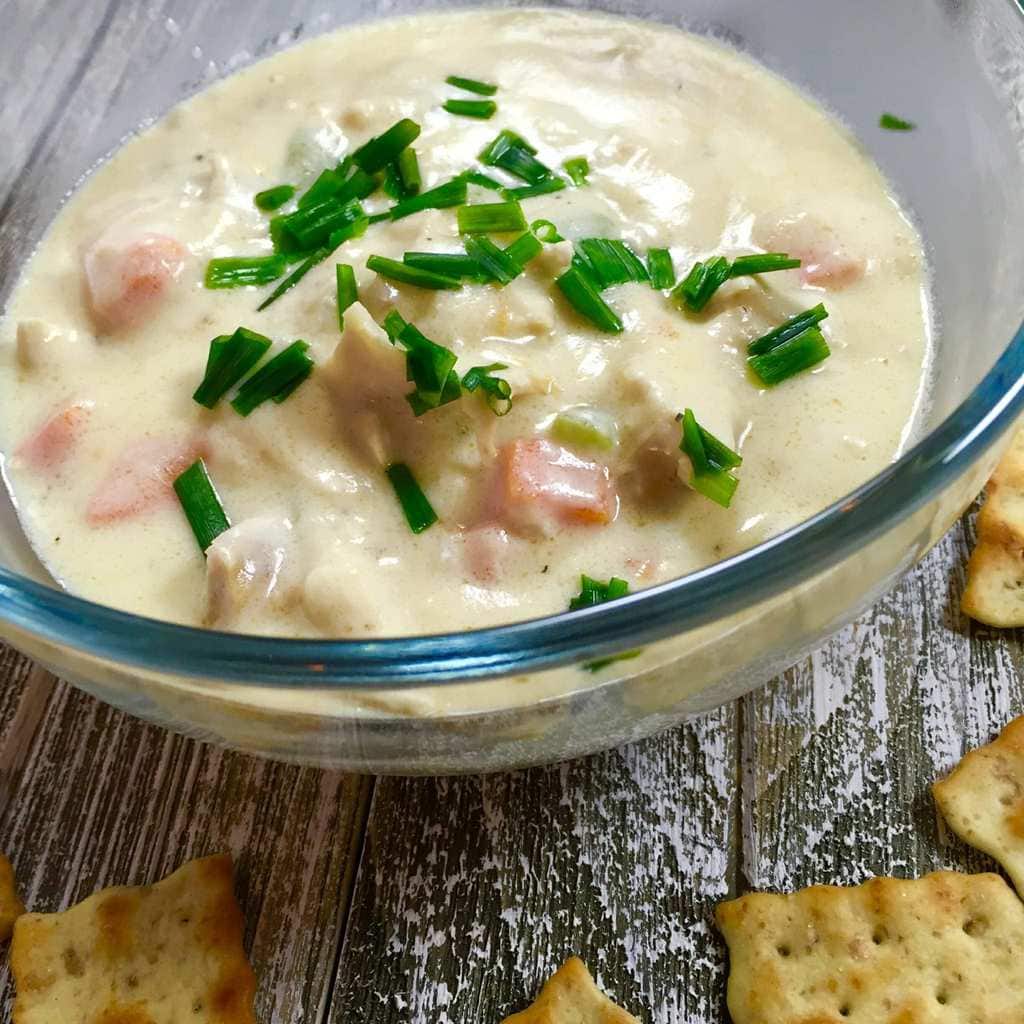 Creamy Lemon Chicken Soup
I think I first fell in love with soup when I was in elementary school. At lunchtime I would come home and make my own lunch. I know…I was an unusual kid. My go-to lunch was almost always Campbell's Tomato Soup. Not only great tasting but easy to make for a kid. I grew up Lake Tahoe and we were fortunate to have the clubs there. When I was older we would often go out to dinner and a show at Harrah's. Fabulous food and brand new tastes that I never got at home. And there I discovered Vichyssoise. Creamy cold potato soup with leeks, topped with chives. Who knew anything could taste so wonderful?
Soup is still a favorite of mine. In the summer, crunchy cold gazpacho is refreshing. And when I want hot soup, French Country Chicken Soup or Coconut Mulligatawny fills the bill. But on absolutely frigid days like we've had lately, I wanted more of a soup that was like a big hug. The creamy kind of soup that warms you inside out. Something decadent.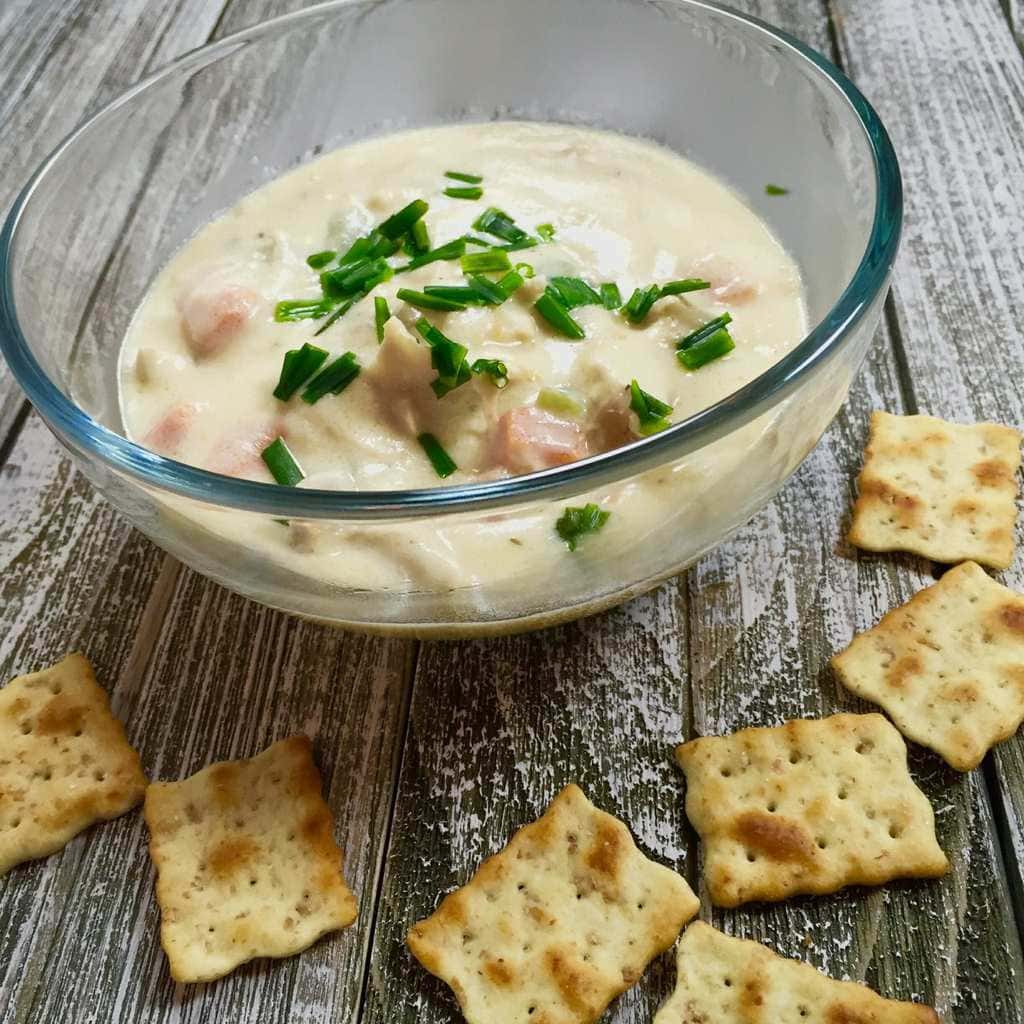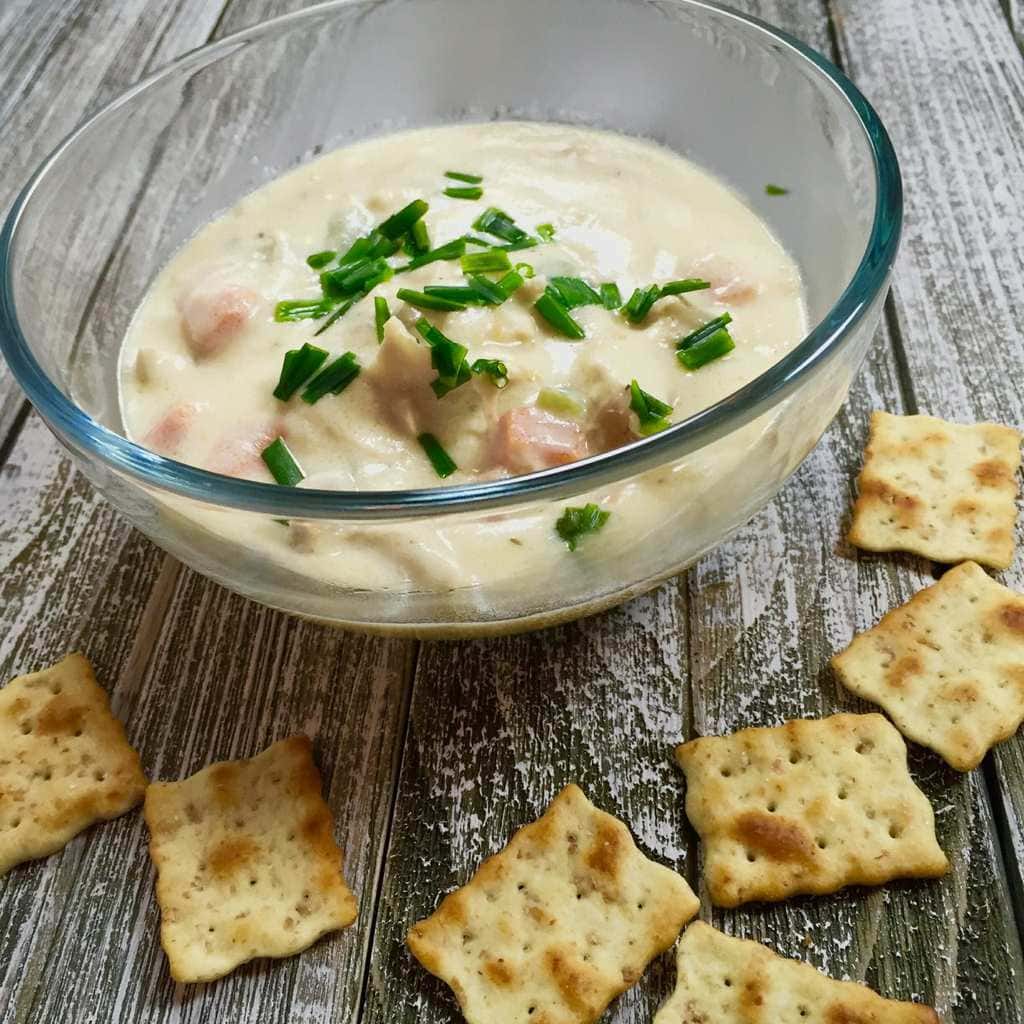 Looking to see what ingredients I had, my first thought was the leftover roasted chicken that I made for dinner last night. So chicken it will be. I always keep celery, onions and carrots on hand, because you can never go wrong with a Mirepoix. So that's added as well. Now for the creamy part. Unfortunately, I didn't have any cream. But I did have milk, although it wasn't as thick as I wanted. So to thicken, I thought why not a white sauce? Buttery and rich. And to give it a special tang, the juice of one lemon. And so Creamy Lemon Chicken Soup was born. I tasted it. It was perfect. Yep, that was exactly the warm hug I needed. And to finish, like my wonderful Vichyssoise, I just needed to add chives on the top.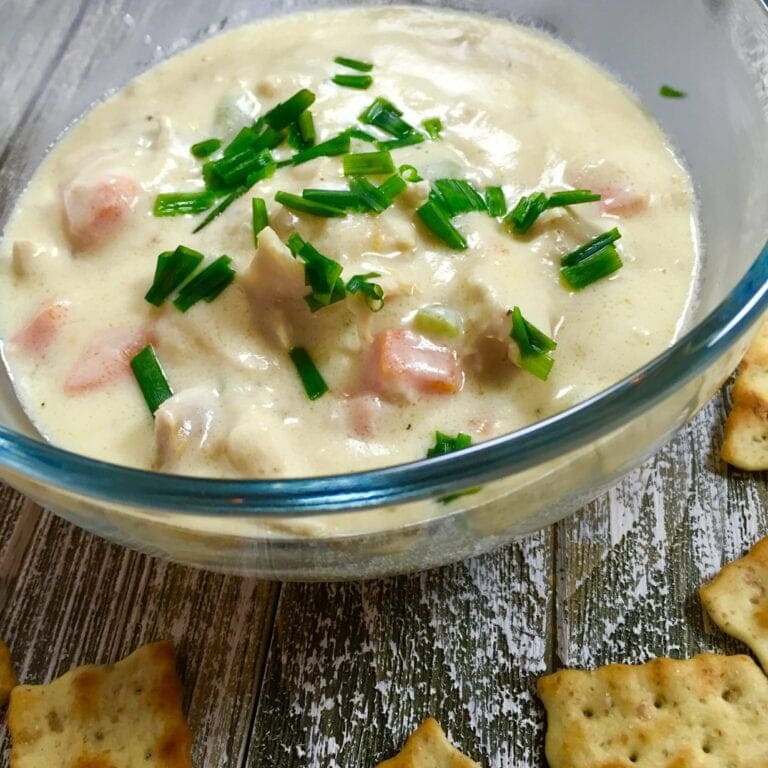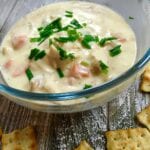 Print Recipe
Creamy Lemon Chicken Soup
Ingredients
Instructions
To a stockpot over medium high heat, add butter then add celery, onion and carrots and sauté 7-8 minutes. Remove from pot and set aside.

To same stockpot add butter and flour. Allow to cook for 1 minute then add milk and stir until thickened. Add salt, pepper, smoked paprika, garlic powder and lemon juice. Simmer on low 5 minutes.

Add to serving bowls and top with chives.
Nutrition
Calories:
224
kcal
|
Carbohydrates:
12
g
|
Protein:
9
g
|
Fat:
16
g
|
Saturated Fat:
8
g
|
Cholesterol:
53
mg
|
Sodium:
437
mg
|
Potassium:
268
mg
|
Fiber:
1
g
|
Sugar:
6
g
|
Vitamin A:
38.4
%
|
Vitamin C:
19.9
%
|
Calcium:
11.9
%
|
Iron:
3.3
%